West Fargo, ND – The Mustangs will be a "new look" team this season. They have a new head coach with Tim Brandt and they graduated 9 players last year. I think they will play a different style compared to the last few seasons as well. The Mustangs had BIG size/length the past few years and that will not really be the case this season. The Mustangs do have plenty of athletes, so they should be an entertaining team to watch. I am really interested to see what their starting lineup looks like in the first game of the season against Mandan.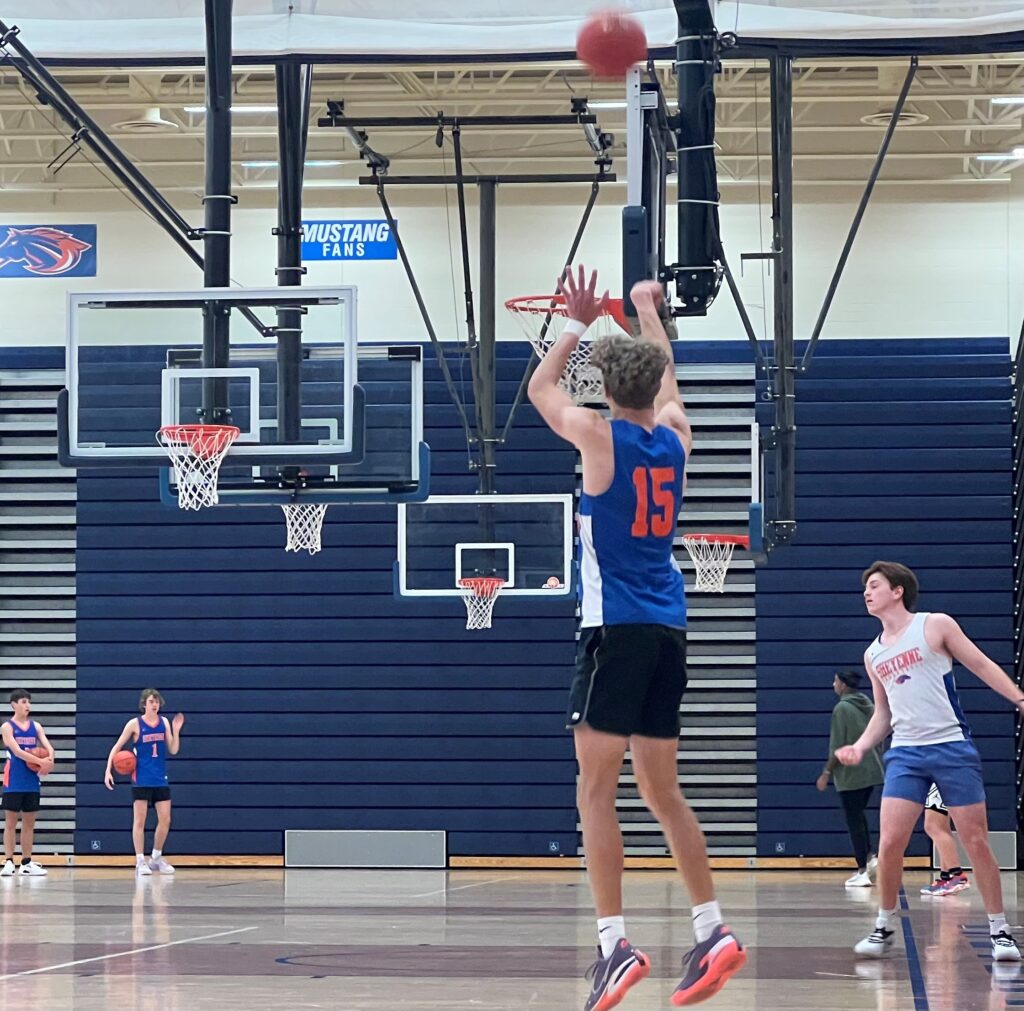 I swung by practice on Wednesday for a bit. I was most impressed with Caleb Duerr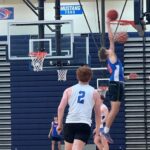 Caleb Duerr 6'4" | SG West Fargo Sheyenne | 2024 State ND . He is a long guard. Caleb looks really strong and lean. He was slamming and jamming in an impressive fashion. The football season just ended for Duerr but he looked bouncy and loose. I was impressed with his ability to go up and dunk with 2-hands and 1-hand. When attacking off the bounce, I liked his ability to finish with both hands. What really stood out to me was his jump shot. Caleb shot very very well from beyond the arc. Duerr hardly missed from 3pt land. Caleb looked like a STUD on Wednesday, I think he is going to tear it up in the EDC.
See below for more info on the Mustangs…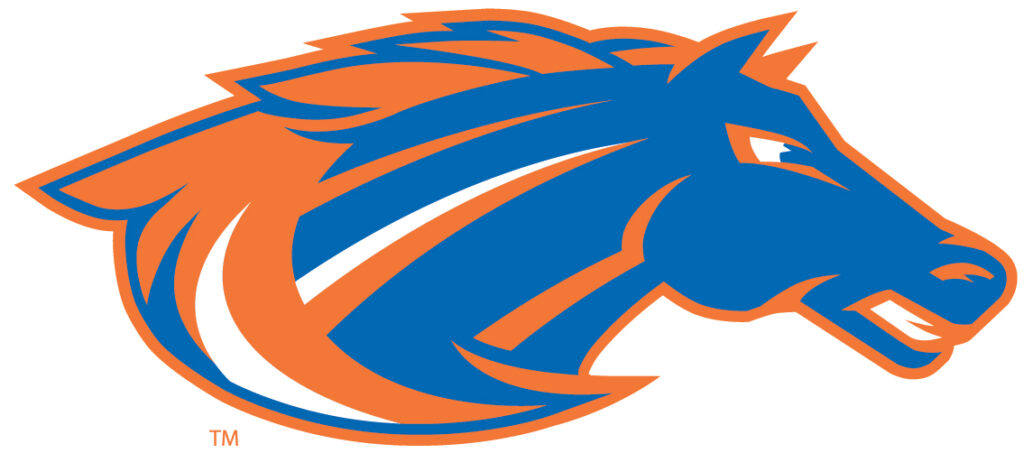 2021-2022 Season
The Mustangs had a great season last year and they ended with a 20-7 record. Sheyenne lost in the State semi-finals in double overtime to the eventual State Champions, Minot High School. Sheyenne graduated nine seniors, so they will have many spots to fill this season. 
Off-Season
Sheyenne went to a few different team camps this past summer. Those team camps benefited the Mustangs from the standpoint of playing against other varsity players. Sheyenne will have a handful of guys this year who are making the jump from sophomore basketball to varsity basketball. Seeing the difference in speed and strength was important for the young Mustangs. This fall, Sheyenne had open gyms twice a week and they had really good numbers show up on a consistent basis. Sheyenne has a lot of guys that play football, so those guys could not make the open gyms. As soon as football ended, those guys showed up right away and the competitiveness and overall quality of play ramped up. It was a good off-season for the young Mustangs.
Top Player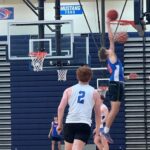 6'4" | SG | 2024
West Fargo Sheyenne
He is the only returning varsity player, so he's one to keep an eye on. Duerr is long, athletic, can shoot it, get to the rim, and defend. Caleb gets up and dunks with ease. Duerr shot the ball HOT yesterday at practice. Caleb was hands down the best play at practice. He has taken a big leap as far as leadership goes. I think being the starting quarterback this year was huge from a leadership standpoint. PHD believes that Caleb will be an All-EDC player this season!
Outside of Duerr, there's a lot of unknown. The Mustangs have many players who have put in a ton of work this past summer and fall. It will be interesting to see who steps up, plays hard, and who performs well early in the season. It looks like the Mustang coaching staff will have plenty of options when it comes to lineups and rotations.
Up-and-Coming Mustangs
Sullivan Ihry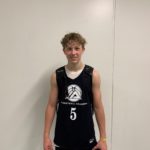 Sullivan Ihry 5'10" | CG West Fargo Sheyenne | 2025 State ND , Zacharia Nhial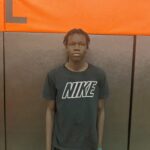 Zacharia Nhial 6'3" | SG West Fargo Sheyenne | 2025 State ND , and Tommy Ahneman
Tommy Ahneman 6'9" | PF West Fargo Sheyenne | 2025 State ND are three sophomores the Mustangs are really excited about. Sully and Zach are big-time gym rats and have taken massive leaps forward in the last few months. Tommy is just getting to be fully healthy from off-season knee surgery and has done some really nice things this fall.
Coach Tim Brandt talks Mustang style of basketball
"We're going to try and play at a somewhat faster pace. I think we'll look a little different on both sides of the ball than we have the last handful of years."
Brandt comments on the top teams in Class A
"I think Minot and Century will be the two best teams out of the West. I think the East is going to be as good as I can remember it being. There are 8 or 9 teams that I think can compete for the top 4 spots. It's going to be a fun season having to compete every night."