NCISAA basketball has really gotten underway with every team having played games so far this week. Let's check out who made the biggest impressions of the week below.
6'0" | PG | 2023
Village Christian Academy
Andre Myrie Andre Myrie 6'0″ | PG Village Christian Academy | 2023 State NC put up some impressive numbers over a five day span with Village Christian last week, going for 27, 19, and then an explosive 43 point performance in their 66-60 loss to the O'Neal School. He has been a good scorer at all three levels so far, shooting 45% percent from behind the arc. The offense runs through him every night, so his assist numbers are low, only averaging slightly below 2 a game. However, his scoring ability proves that he is the engine that keeps this team running, and a real scoring threat. Look for him to post some more big numbers this season.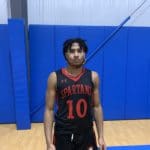 6'2" | CG | 2024
The Burlington School | Team Curry 16U
Walker has looked like the top player he is so far this year after a slow start in TBS' loss against Combine Academy. Last week he posted 18 and 31 point games, the latter coming in a gritty win against Millbrook in the Greenfield Invitiational. He is so explosive in transition and when he gets space to drive the basket, very few defenders can stay in front of him. Against Crossroads Christian, his 18 points was complemented by 12 rebounds and 10 assists, becoming the newest member of the triple double club this year. His size allows him to fly in for guard rebounds and begin the break, and those assists will come from transition as well. He is an explosive, rapidly rising play that is not someone you want to see in 1v1 matchups if you're an opposing teams coach.
5'11" | PG | 2023
Thales Academy Apex | Raleigh Raiders
Cannon Parker is a dynamic scoring guard who lacks size, but makes up for it with his ability to shoot the ball. His game is predominantly centered around his outside shot, shooting 65% from behind the arc so far. Last week he put up 34 and 40 points and scored 13 made threes, showcasing that insane shooting ability that should put him on D3 radars. He can also playmake well for the position, posting 7 APG last week, and has good IQ that helps him make the right decision on lots of possessions. Parker is a great offensive player that should continue to make a case why he deserves a home at the D3 level next year.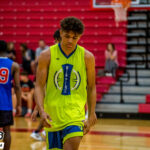 6'5" | SF | 2022
Metrolina Christian Academy
Michael Wilson Jr.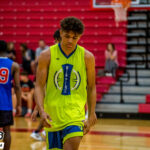 Michael Wilson Jr. 6'5″ | SF Metrolina Christian Academy | 2022 State NC is turning heads so far to open up his senior campaign with some impressive performances against strong teams. He scored 22 points in games against Charlotte Latin and Charlotte Country Day, knocking down shots from all over the court. He has good size and can step outside and knock down 3 point shots with precision. He is a force on the glass for an otherwise normal sized high school team, grabbing both defensive and offensive boards. Keep an eye out for him to impress as Metrolina Christian plays another tough schedule this year.