There were only five games on the schedule on Wednesday, but there were still a number of impressive performances. Prep Hoops Wisconsin takes a look at some of the top prospects from Wednesday night:
Cartier Parr — PG — Messmer
The best individual scoring performance was put on by Messmer's Parr. In an 11-point win for his squad, the point guard scored 31 points. A sleeper prospect in Wisconsin's 2023 class, Parr just knows how to get buckets. He has deep shooting range and is also a crafty ball handler. He does a great job of using his speed to blow by opposing defenders in the open court and finish at the rim. In addition to putting up impressive scoring numbers on Wednesday, Parr also tallied eight rebounds and seven assists.
Alex Sherwood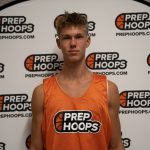 Alex Sherwood 6'7" | SF Xavier | 2023 State WI — SF — Xavier
After watching him play this past AAU season, Sherwood is a prospect who I have extremely high expectations for. And so far, the small forward has exceeded these lofty expectations. In a winning effort on Wednesday, Sherwood scored 26 points on an efficient 8-11 shooting. On the offensive end of the court, Sherwood is a dangerous player. He is a tremendous shooter from beyond the arc and capable of scoring in isolation. Sherwood also snagged 16 rebounds in his squad's first win on the season.
Sam Pfefferle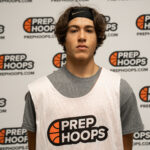 Sam Pfefferle 6'1" | PG Xavier | 2024 WI — PG — Xavier
Leading his team to a big victory, Pfefferle was able to tally 17 points on 5-9 shooting, including seven made free throws. The junior is poised to have a successful season for a very good Xavier team this fall and winter. If he continues to perform like he did on Wednesday night, it won't be long until Pfefferle cracks the rankings.
Garrett Murphy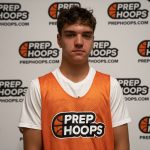 Garrett Murphy 6'3" | SG Kettle Moraine Lutheran | 2024 State WI — SG — Kettle Moraine Lutheran
Opening his junior season on a high note, Murphy was able to score 23 points for Kettle Moraine Lutheran in a close loss. The shooting guard is an incredibly talented scorer who can fill it up from many different places. He can drain outside shots and convert inside. On Wednesday, Murphy shot 7-15 from the field. Currently ranked inside the top 50 for Wisconsin's 2024 class rankings, Murphy is a name that college programs should quickly familiarize themselves with.
Anthony Carter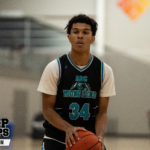 Anthony Carter 5'11" | PG Greenfield | 2023 State WI — PG — Greenfield
Even though he didn't necessarily light up the score board, Carter still had an extremely effective game. Leading his squad to a victory, Carter tallied ten points and snagged nine rebounds. On both ends of the court, the Greenfield point guard is very smart. With the ball in his hands, Carter is very intelligent. He sees the floor very well and always seems to make the extra pass, setting teammates up for success. On defense, he is physical and strong. He uses his athletic ability well to stay in front of opposing ball handlers.