Get 25% off your subscription by entering Knight25 in the coupon code area. Enjoy!
On October 1st, basketball practices opened up all across the state of Oklahoma. Scrimmages opened up and for some of the smaller schools, they've started playing regular season games! We're taking an in-depth look at some of the top teams in the state with our team previews. Keep it locked into Prep Hoops Oklahoma as we'll have new preview content dropping on the site every single day!
In this preview, we take a look at Class 6A contender Union.
2021-2022 RESULTS
This next sentence is not one we take lightly when writing it. Union was the most frustrating team to watch last season. Because they showed plenty of times throughout the season that they had the ability to be a state tournament team and a real contender in Class 6A. Then they get beat by Muskogee on the first night of regionals and are out of the playoffs. Last year's Union team had moments where they beat state tourney team Booker T Washington, only to lose to that same team three nights later. Late in the season they beat another state tourney team in Jenks on the road by double digits. The next game, they fell to Broken Arrow by 40. That's what we mean when we talk about the frustration with this team.
The talent level in Union's starting lineup was off the charts last season. They were led by one of the top 2023 prospects in the state in Trent Pierce. They had a three-headed monster in the 2024 class with Chris Mason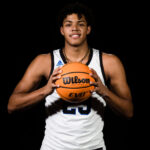 Chris Mason 6'6" | PF Victory Christian | 2024 State OK , Cedric Dixon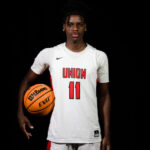 Cedric Dixon 6'2" | PG Union | 2024 State OK and Dalen Fuller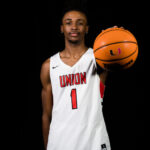 Dalen Fuller 6'4" | CG Union | 2024 State OK . Over the summer, Pierce and Mason both moved away from the program with Pierce going out of state to a prep school in Arizona and Mason is now at Victory Christian. Despite being bounced in the first round, Union still had an great young core to build for the future. While part of that core is gone, they still have some really good pieces coming back and there are quite a few reasons to be excited heading into this next season.
2022-2023 OUTLOOK
Despite losing those two players, Union still brings back three starters from last year's team. Dixon and Fuller headlines the returning players and they also have some other young players that have either stepped into new roles already or are primed to have breakout seasons this year. In addition to having three starters returning, Union could also benefit from the east side in Class 6A not being near as tough as last season. They still play in one of the toughest conferences in the state. But they do have the ability to be a state tournament team this year as one of the top teams on the east side of the state. At this point, Broken Arrow is probably the favorite in their conference, but Union is definitely in the conversation.
In addition to facing a challenging schedule within the Frontier Conference, Union is going to be tested early on in the season when they participate in the Tournament Of Champions. This is a tournament field that features defending champions from Classes 6A, 5A, 4A and 2A. The tourney field is absolutely loaded and it doesn't matter who Union plays on any given day in the prestigious tourney, they are going to be tested and have the chance to make a statement right before the calendar flips to 2023. So despite the marquee losses to the roster, we still like Union to be in contention for one of those state tournament spots in Class 6A this season.
PLAYERS TO WATCH
Cedric Dixon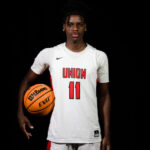 Cedric
Dixon
6'2" | PG
Union | 2024
State
OK
Union 2024 guard Cedric Dixon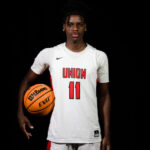 Cedric Dixon 6'2" | PG Union | 2024 State OK is one of the best shooters in the state and we expect him to be in the conversation for most improved players in the state this winter. Last year, Dixon averaged nearly ten points per game but he was the fourth leading scorer and mainly played that role of a shooter from the perimeter and that was the majority of his game last season. But with the departures in the Union lineup and more players like Dixon expected to step up, he has answered the call so far. He has an outstanding offseason and he wasn't just showcasing his shooting abilities. He was becoming a more steady player on the offensive end of the floor and will be asked to play more of a point guard role within the Union offense. And so far in a few scrimmages, he's shown he's ready for that and you can't forget about his ability to fill it up from the perimeter.
Dalen Fuller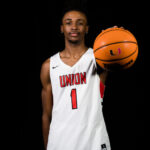 Dalen
Fuller
6'4" | CG
Union | 2024
State
OK
While Dixon is one of the best shooters in the state, Union also has one of the best athletes in the state with 2024 guard Dalen Fuller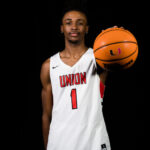 Dalen Fuller 6'4" | CG Union | 2024 State OK . This kid is just special when it comes to his raw athleticism. He can make some very special plays that not a lot of other kids in Oklahoma can contend with. So when you check out Union this season, you're likely to see Fuller do something pretty special on the court at least once a game. Fuller is an interesting prospect to watch moving forward from the standpoint that his ceiling is so incredibly high for the next level. We're waiting for him to put all the pieces together and become a more consistent playmaker. After averaging in double figures a year ago, Fuller appears ready to take the next step this season after a very strong offseason playing on the Nike circuit.
Erik Madrid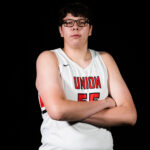 Erik
Madrid
6'11" | C
Union | 2024
State
OK
Controlling the center will be Union's big man Erik Madrid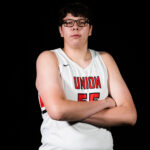 Erik Madrid 6'11" | C Union | 2024 State OK . Listed at 7'1, Madrid is arguably the tallest basketball prospect in the state today. Madrid didn't see much playing time early on last year but as the season went on, he would get into the game more and more. And when he was in the game, he was a double-double machine. Madrid also had a good offseason while playing for Team Griffin. We're expecting Madrid to be a double-double machine once again this winter. Every time he steps on the floor, Madrid is going to be a match-up nightmare for opponents. There are simply no other players that can match Madrid's size and that'll be a problem. Union is going to feed Madrid early and often to take advantage of the size mismatches in every game this season.
Miles Flemons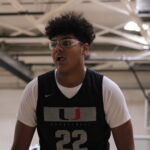 Miles
Flemons
6'6" | PF
Union | 2026
OK
One of the top freshmen in the state coming into this season has to be Union forward Miles Flemons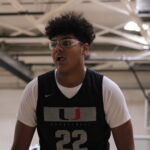 Miles Flemons 6'6" | PF Union | 2026 OK . At 6'6, Flemons will combine with Madrid to give the Redhawks quite the 1-2 punch in the front court. We mentioned this earlier in the preview but it's amazing what this team could look like with size if they hadn't lost Mason and Pierce. Nevertheless, Flemons is already pretty advanced for his age. Like the other standouts, he had a good offseason while playing with Team Griffin and he's already played well in the November scrimmages. Flemons is strong in the paint but he also has shown the ability to knock down jumpers from ten feet away from the hoop. We think that Flemons is a potential breakout star this season with Union and he'll be an interesting prospect to watch moving forward.
MORE NAMES TO KNOW
Ethan Bowen – 2025 Forward
Javian Mims – 2023 Forward
Korbin Gunn
Korbin Gunn 6'0" | PG Tulsa Union | 2025 OK – 2025 Guard