Geo Velarde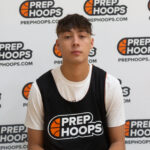 Geo Velarde 6'2" Brighton | 2023 CO – Brighton
Velarde has stayed consistent shooting the ball throughout his high school career, all while building on his on-ball scoring. The senior has garnered interest throughout the offseason, gaining an offer from North Central University. This past season at Brighton, Velarde averaged 15.5 points, 2.4 assists, 3.5 rebounds per game while scoring 63% of his two-pointers and 38% of his threes. Velarde was especially efficient this past season, although it will be worth monitoring his off-ball awareness on the defensive end.
Hank Gorzlanski Hank Gorzlanski 6'3" | SG Heritage | 2023 State CO – Heritage
Gorzlanski made an immediate impression in his first season on varsity, leading Heritage in scoring. The incoming senior guard should be a dynamic shot maker at 6'3, knocking down 38% of his three point attempts. Heritage will again be in need of a primary playmaker and Gorzlanski should be right there yet again. While the guard has gotten a large dose of points off the ball, this season will be another opportunity to showcase his ballhandling progression.
Keegan Paige Keegan Paige 6'1" | SG Faith Christian | 2023 State CO – Faith Christian
Paige is an excellent shooter who will have ample opportunities to increase his volume in this upcoming season. Coming off of 11.9 points per game and 87 made threes, Paige is a microwave scorer capable heating up in an instant. Paige is absolutely elite stepping into shots through contests, possessing a very fluid motion. One example of Paige's quick scoring upside comes from 11 games last season, making 4+ threes in those games. Although the shooting guard is excellent on the perimeter, continuing to elevate his on-ball playmaking will have a major impact on his offensive versatility.
Grayden Harkness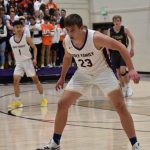 Grayden Harkness 6'3" | SG Holy Family | 2023 State CO – Holy Family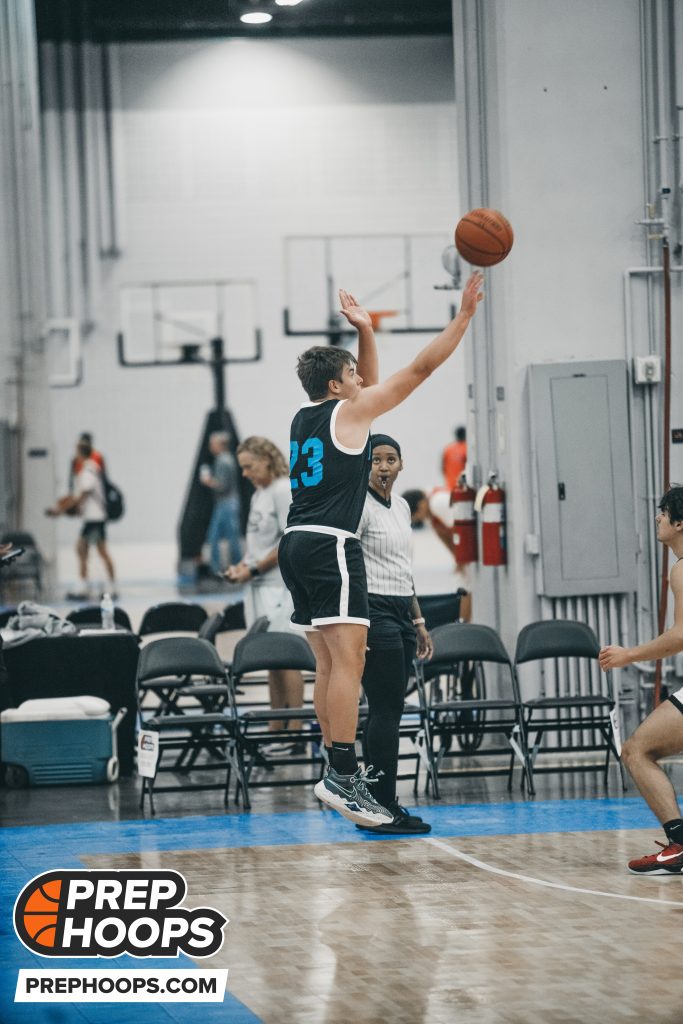 Harkness brings physicality at 6'3, possessing much more strength than most guards his class. The senior shooting guard will be a key player over at Holy Family, only second in rebounding behind then senior Jackson Ward. Harkness had a steady dose of rebounds on both ends, while drawing quite a few fouls on putback attempts. The shooting guard shows flashes of a primary ballhandler on the break, utilizing well timed crossovers and behind the back dribble moves for space. Given that Harkness already shot 75% from the line, his three point percentages should be coming along this season. Through his junior season, the shooting guard averaged 6.1 points and 4.5 rebounds per game.
Zion Tucker Zion Tucker 6'1" | CG Doherty | 2023 State CO – Doherty
Tucker brings perimeter playmaking upside at 6'1, looking to build upon his shooting confidence. The Doherty combo guard possesses a wide reach, allowing his release point to be just a bit higher than many guards. Already a dependable complementary scoring threat, Tucker still has room to grow playmaking the ball. This past season, he averaged 8.7 points, 2.8 rebounds, and 1.7 steals per game while knocking down 35% of his three point attempts. Tucker possesses long strides, allowing him to accelerate quite a bit quicker than most point of attack defenders. Coming into the season, Tucker ranks 79th overall and 15th among combo guards.