5A is as strong as it has been in a long time. You have teams with D1 talent all over and some young up and coming players. The difference maker that we are seeinga nd hearing expecially in th pools is that culture matters and the teams with the best winning culture are getting their well deserved respect.
Region 5
Agree with the pollsters on this as Woods Cross has some players that know how to score. They will be lead by Mason Bendiger, Jaxon Smith
Jaxon Smith 6'1" | PG Woods Cross | 2023 State UT and Alex Brey Alex Brey 6'5" | SF Woods Cross | 2023 UT . These three have some opportunities to win some tough games and make a run. They had a superb year last season and they look to repeat that again. Bountiful is building and this could be a year that they take the next step in their youth movement and rebuild. Bonneville is a well coached team. We have also seen that well coached teams with dudes like Bo Dixon Bo Dixon 5'8" | PG Bonneville | 2023 State UT that can shoot are always dangerous.
Woods Cross 73%
Bonneville 5%
Bountiful 14%
Box Elder 8%
Region 6
This is all about culture and everyone knows what Olympus is about. It is next man up and lets hit some three's and see what happens. Olympus has Jordan Barnes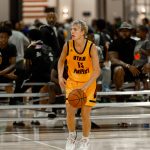 Jordan Barnes 6'4" | PG Olympus | 2024 State UT and Dutch Dowdell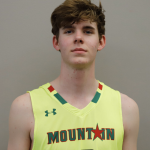 Dutch Dowdell 6'4" | SG Olympus | 2024 State UT that is likely to next level prospect with that shooting ability. We will see who ends up on the floor with them as they should have some competitive players on the roster. Murray is a scary team especially because they are led by Chudi Anosike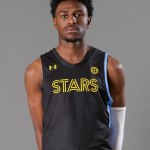 Chudi Anosike 6'5" | CG Murray | 2023 State UT . Chudi is one of the best scorers in the West. Jaxson Workman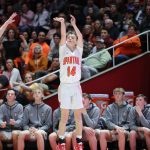 Jaxson Workman 6'0" | SG Murray | 2023 State UT is a solid scoring PG that also racks up assist. These two teams will be great matchups and shootouts as Murray looks to knock of Olympus. As for Skyline they look great on paper and have some big time names and if they put it together they could be a problem as well. Yorgio Golesis Yorgio Golesis 6'0" | SG Skyline | 2023 State UT is that good.
Olympus 57%
Murray 27%
Skyline 8%
Highland 8%
Region 7
Two teams looking to change the culture and perception of their programs will be very good this year. Chris Cox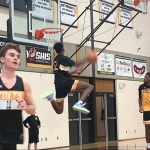 Chris Cox 6'7" | SF Cottonwood | 2024 State UT over at Cottonwood is better than he gets credit for. He is a MM Division 1 prospect right now. Cedar Valley has also been building a new program and this is a great team to get the rolling into the next steps. Jax Allen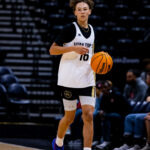 Jax Allen 6'3" | SG Cedar Valley | 2025 State UT is a good one player and so is Tyler Christensen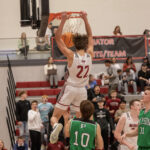 Tyler Christensen 6'4" | CG Cedar Valley | 2023 State UT . Payson has some solid players and Isaac Wolfe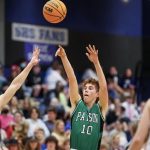 Isaac Wolfe 6'1" | PG Payson | 2023 State UT is good.
Cottonwood 44%
Cedar Valley 26%
Payson 14%
Hillcrest 16%
Region 8
One of the best regions in the state. Alta has the advantage as they should and the new matchups that will happen will be fun to see as Alta has a new player in Ace Reiser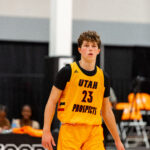 Ace Reiser 6'0" | PG Alta | 2024 State UT that will take on all the guards at Timpview, Copper Lewis at Lehi and those young hoopers at Orem. Jaxon Johnson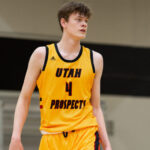 Jaxon Johnson 6'8" | SF Alta | 2024 State #256 Nation UT is really good and will be a matchup problem. Lehi brings everyone back and they were good last year. Timpview has some really good players in Dean Rueckert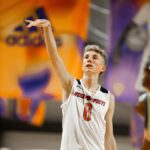 Dean Rueckert 6'7" | SF Timpview | 2026 State UT and James Rust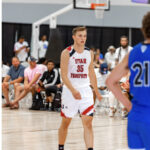 James Rust 6'5" | CG Timpview | 2023 State UT . Their supporting cast is really good too. Someone mentioned Mountain View in the poll and they only won 5 games last year and although they have some young players they will have another tough year, especially with Orem pulling the young kids they did like Kai Wesley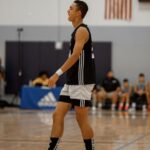 Kai Wesley 6'7" | SF Orem | 2026 State UT and Anthony Felesi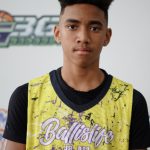 Anthony Felesi 6'5" | CG Orem | 2026 State UT .
Alta 63%
Lehi 12%
Timpview 20%
Orem 5%
Region 9
Springville could runaway with this region but don't overlook Wasatch they have some good players. Springville has some young shooters like Mason Hansen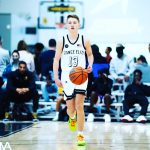 Mason Hansen 6'1" | SG Springville | 2026 State UT and a young big in Jamyn Sondrup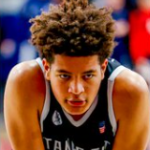 Jamyn Sondrup 6'9" | C Springville | 2026 State UT . this mixture of young and veteran players looks like it will be too much to handle in Region 9.
Springville 47%
Wasatch 35%
Salem Hills 10%
Spanish Fork 8%