Week 1 of the Indiana high school basketball is officially underway and we have got a big slate of high school hoops going on this week in Indiana. Let us dive on in and take a look at some highlights of Tuesday's night of hoops.
Bloomington North wins on a Roberts' buzzer beater
Bloomington North senior forward JaQualon Roberts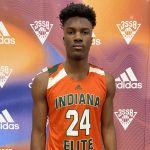 JaQualon Roberts 6'7" | PF Bloomington North | 2023 State IN was able to get the Cougars to barely escape with a road win over Bedford North Lawrence when he hit a buzzer beater to lead them to victory 57-55. The Vanderbilt commit was also the leading scorers for all players with his 31 points, 12 rebound double-double. BNL seniors Colten Leach Colten Leach 6'1" | PG Bedford North Lawrence | 2023 IN (20) and Colton Staggs Colton Staggs 6'1" | PG Bedford North Lawrence | 2023 IN (15) led the Stars in scoring. No doubt about this one, this was an extremely hard fought game and was the type of tough game you would see in that area.
High scoring performances in Gary 21st-Tindley game
In what was an exciting game from start to finish, 2A Gary 21 St beat 1A Indianapolis Tindley 99-97. This game was one shot at the buzzer from heading into to overtime but was not good. 2023 Gary 21st century guard Ashton Williamson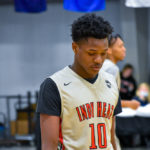 Ashton Williamson 6'2" | PG Gary 21st Century | 2023 State #287 Nation IN led all scorers with 30 points while Tindley senior Arlondo Hall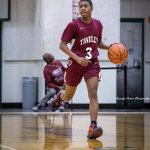 Arlondo Hall 5'8" | PG Tindley | 2023 IN led the Tigers with 29 points. Tindley freshman Dezhon Hall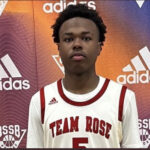 Dezhon Hall 6'3" | PG Tindley | 2026 IN had 31 points in his high school debut.
Mullen enters 1000-point club
Last night saw 3A North Daviess defeat 1A Loogootee 53-40 in a high profile southern Indiana showdown. During that contest, North Daviess star and Oakland City commit Jaylen Mullen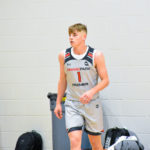 Jaylen Mullen 6'0" | PG North Daviess | 2023 State IN was the leading scorer for the Cougars with 19 points with that performance also allowing him to officially enter the 1000-point club. 2023 Loogootee forward Peyton Bledsoe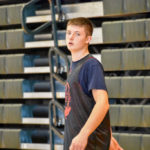 Peyton Bledsoe 6'4" | SF Loogootee | 2023 State IN was the leading scorer for both squads dropping 21 points in his season debut. The Lions' Leighton Jeffers also had 11 points as well.