The 2021-22 season was the year of the Cardinal. Annandale won their conference, won their section, and they won a state title. What's next? We have a look at the Wright County East today!
Conference Commentary
Top Ten in State: Watertown-Mayer
We have Watertown-Mayer at 11th in the state and we think they are about one week into December away from being a top ten team. They won 19 games last year and bring back all five starters and ten guys from their full rotation. Plus they have an all state type guy in John Mueller
John Mueller 6'5" | SF Watertown-Mayer | 2023 State MN . The formula is tehre.
Top Ten in State Potential: Glencoe-Silver Lake, New London-Spicer
GSL went to state last year but lost their workhorse Mitchel Jaskowiak to graduation. There is some changes that must take place but the Panthers have one of the elite players in this group in Eli Ehrke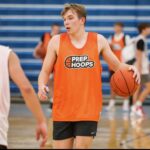 Eli Ehrke 6'3" | PG Glencoe-Silver Lake | 2024 State MN . Eli and a few other guards return with strong experience and are ready for a big year.
New London-Spicer was a 14-12 team last year but a 14-win team that has four starters returning and a lot of scoring options. They are also a confident group that has been a part of a big football run as well which often times can propel a group into the next sport.
Compete with Most: Rockford, Litchfield, Dassel-Cokato,
Litchfield was 12-16 a season ago and will have good guard play also inexperienced up front for the most part. They will like hover around that .500 mark again but do have enough experience to be a good team if the chemistry is right. Rockford lost eight rotation seniors and then Henry Skinner
Henry Skinner 6'2" | PG Rockford | 2023 State MN – their top returning player – tore his ACL and is expected to miss most of the season. It's unfair but this good program has been hit heavily by injury lately and now they are inexperienced too.
DC won nine games a season ago and they bring back their top four players (three of them are juniors now, one a senior). The Chargers have been down for some time so people just assume they won't be very good but when you get nine wins with sophomores leading the way you should improve the next season.
Rebuilding: HLWW, Annandale
Annandale here, or top ten in state potential? Honestly, both but I picked this spot to show that there are lot of things changing at Annandale. They won a state title but did it with eight seniors playing almost all of the minutes. That said this is a really good program that has a really strong junior group, plus they have a great coach. So they could be rebuilding AND still be good enough to land in the top ten this year.
HLWW will be a really young team with 1-2 seniors and they are coming off of a winless season in league play.
2022-23 Conference Predictions
Watertown-Mayer
Annandale
Glencoe-Silver Lake
New London-Spicer
Litchfield
Dassel-Cokato
Rockford
HLWW
Preseason All Wright County East Conference
First Team
John Mueller
John Mueller 6'5" | SF Watertown-Mayer | 2023 State MN of Watertown-Mayer (sr)
Eli Ehrke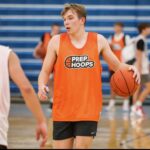 Eli Ehrke 6'3" | PG Glencoe-Silver Lake | 2024 State MN of Glencoe-Silver Lake (jr)
Brycen Christensen Brycen Christensen 6'1" | SF New London-Spicer | 2023 State MN of New London-Spicer (sr)
Caleb Purcell Caleb Purcell 6'4" | SF Annandale | 2024 State MN of Annandale (jr)
Henry Skinner
Henry Skinner 6'2" | PG Rockford | 2023 State MN of Rockford (sr) – Will not play until later this year, he's earned the spot coming in
Second Team
Wyatt McCabe Wyatt McCabe 5'9" | PG Watertown-Mayer | 2023 MN of Watertown-Mayer (sr)
Sawyer Kaczmarek Sawyer Kaczmarek 6'0" | PG Glencoe-Silver Lake | 2023 State MN of Glencoe-Silver Lake (sr)
Albert Rundell Albert Rundell 6'1" | SG Watertown-Mayer | 2023 State MN of Watertown-Mayer (sr)
Alex Draeger Alex Draeger 5'10" | SG Litchfield | 2023 MN of Litchfield (sr)
Grant Paffrath of New London-Spicer (jr)
Third Team
Gab Aamot of Dassel-Cokato (jr)
Aedan Amdresen of New London-Spicer (sr)
Jacob Rowan of Watertown-Mayer (sr)
Avery MacDonald of Rockford (jr)
Caleb Thinesen of Dassel-Cokato (jr)
Fourth Team
Damian Schwartz of Glencoe-Silver Lake (sr)
Mason Delzer of New London-Spicer (jr)
Justin Kind of Watertown-Mayer (sr)
Cole Gilbert of HLWW (sr)
Cason Warner of Dassel-Cokato (jr)
Nick Walter of Annandale (jr)
Fifth Team
Blake Johnson of Rockford (sr)
Graham Zuehlke of Annandale (jr)
Blake Allen of Litchfield (jr)
Jackson Schrupp of Dassel-Cokato (sr)
Zachary Murphy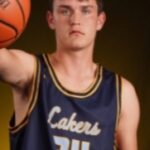 Zachary Murphy 6'3" | SF HLWW | 2026 State MN of HLWW (fr)