In a little bit over a month teams in the Mountain West will have their teams selected and they will have an idea on what their rotation will look like and they will have some answers to some unanswered questions. Really impressed with these schools out in the area that are willing to put it on the line. Here is a list of the local teams to the mountain West that will participate in the Classic at Damien in La Verne California. There are 7 Divisions in this loaded Holiday Tournament.
Platinum Division
The Platinum Division is loaded with teams like Sherman Oaks Notre Dame (CA), Curtis High School (WA) and Harvard Westlake just to name a few notables. There will be no easy games as the local teams put it on the line. Liberty Nevada has some real talent as they represent Las Vegas. Rancho Christian has been a power over the years. Santa Margarita (CA) plays in one of the toughest leagues in the country.
Owyhee High School, ID
The Storm will be lead by Liam Campbell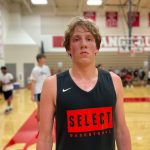 Liam Campbell 6'5" | CG Owyhee | 2024 State #89 Nation ID and Titus Bailey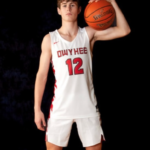 Titus Bailey 6'3" | SG Owyhee | 2023 State ID among other players on a loaded roster. Pairings have not been announced but Owyhee will be able to hold their own against anyone as they proved in the Boarder League.
American Fork High School, UT
American Fork will likely be one of the biggest teams in the tournament but they will be led by Ashton Wallace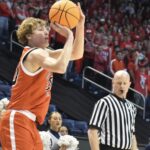 Ashton Wallace 6'4" | CG American Fork | 2023 State UT a player that has started to really get it going from the outside and is attacking at a high level as well. With Aaron Dunne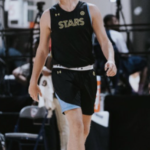 Aaron Dunne 6'9" | C American Fork | 2023 State UT , Kean Webb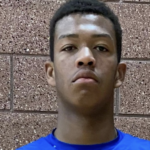 Kean Webb 6'10" | C American Fork | 2023 State UT and Blake Rawson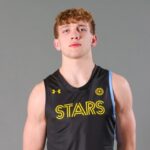 Blake Rawson 6'7" | SF American Fork | 2024 State UT really make for a three-headed monster. AF will come into the tournament battle tested as they will have another tough schedule this year.
Diamond
The California schools in this division are tough. Rolling Hills Prep, Windward and one of the hidden gems is tiny little San Gabriel Academy. Great division to help these teams get better.
Cyprus High School, UT
Cyprus could possible get Justus Jackson-Fobbs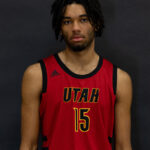 Justus Jackson-Fobbs 6'6" | SF Cyprus | 2023 State UT back from shoulder surgery by this time which would be huge. Quentin Meza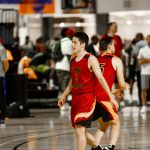 Quentin Meza 6'0" | PG Cyprus | 2023 State UT and Diego Mulford Diego Mulford 5'9" | PG Cyprus | 2024 State UT might not have the most size in the division but they probably score more than anyone in the division as a pair. This will be great for Cyprus to play some top tier talent to get them ready for a deep run at state.
Lone Peak High School, UT
Lone Peak has some players that can really shoot the ball. Luke Fotheringham Luke Fotheringham 6'3" | SF Lone Peak | 2023 State UT is a complete player. Cameron Swigget can be a solid role player but Lone Peak will really need Luke Staley and Chamberlain Burgess Chamberlain Burgess 6'7" | C Lone Peak | 2025 State UT to really step things up. Jaxon Best didn't get a lot of run last year but the kid can flat out shoot.
Silver
This division does not have any powerhouse programs but there are good teams like Crean Lutheran, Campbell Hall and Orange Lutheran.
Skyridge High School, UT
Skyridge has a young team and what better thing to ask for from a young team and that is to play some solid games to figure some things out. There are a lot of new players that will see the court. Josh Davis Josh Davis 6'4" | SF Lone Peak | 2023 State UT is a good player on that team that can help but stay tuned as new names will arise on this team.
Iron
This Division has some of the more reasonably sized schools in Southern California. Most of these teams play in Division 3 AA in the CIF-SS. Glendora, South Hills and Chino Hills have had some solid talent in the past.
Vallivue High School, ID
Respect a team that has lost a lot of key players from the year before still put it on the line and challenge themselves. Lazarius Kennedy Lazarius Kennedy 6'2" | SG Vallivue | 2024 State ID will be a player to watch for Vallivue but we look forward to getting to know some more new names on this roster..