Today we look at the Arrowhead Conference. A league that surely has some northern Minnesota powerhouses.
Conference Commentary
Top Ten in State: Cherry, Mt Iron-Buhl
Cherry made the state tournament last year despite a really young team and really caught a lot by surprise. Then, people around the state say Isaac Asuma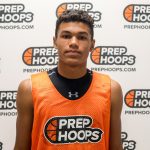 Isaac Asuma 6'3" | PG Cherry | 2024 State #81 Nation MN play and the surprises are gone. Asuma is now challenging as the best junior in the state, the returning Cherry young talent will only make them better, and they added 2-3 transfers that will make them one of Class A's deepest teams. Yes they are favorite.
Mt. Iron-Buhl will challenge Cherry with their older and more experienced line-up. They won 21 games a season ago and return all five starters. Most of their players will be upperclassmen. They may not be much more experienced in terms of time on the court playing varsity basketball, they will just be older with more life and athletics experience.
Top Ten in State Potential: North Woods
The Chiabotti name is still present and still leading the Griz. Brenden and Jared will lead the way for a team that is to 20-25 in state for Class A basketball, but they did lose more experience from their rotation – three all league honored players – than any other team in the league.
Contender: Ely
Ely was a 15-win team last year but they had trouble competing with good/great teams. This year they will try and improve with three returning starters including 23 point per game scorer Joey Bianco Joey Bianco 6'1" | PG Ely Memorial | 2023 MN .
Rebuilding: Northeast Range, Mesabi East, International Falls
Northeast Range did not field a team last season so obviously with no experience to draw on and no players to speak of, they are rebuilding. We don't even have word if they will have a team this year. Mesabi East has one of the best sophomores in the league in Hayden Sampson but they only won two league games last season. International Falls is expected to be one of the worst teams in Class A next year as they gave up damn near 80 points a contest last season and lost their best player.
2022-23 Conference Predictions
Cherry
Mt. Iron-Buhl
North Woods
Ely
Mesabi East
International Falls
Northeast Range
Preseason All Arrowhead Conference
First Team
Isaac Asuma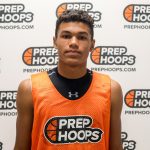 Isaac Asuma 6'3" | PG Cherry | 2024 State #81 Nation MN of Cherry (jr)
Asher Zubich
Asher Zubich 6'1" | PG Mountain Iron-Buhl | 2023 State MN of Mt. Iron-Buhl (sr)
Joey Bianco Joey Bianco 6'1" | PG Ely Memorial | 2023 MN of Ely (sr)
Nik Jesch of Mt. Iron-Buhl (sr)
Noah Asuma Noah Asuma 6'1" | SG Cherry | 2026 State MN of Cherry (fr)
Second Team
Noah Sundquist Noah Sundquist 6'0" | SG Cherry | 2025 State MN of Cherry (soph)
Mason Clines of Mt Iron-Buhl (sr)
Jared Chiabotti Jared Chiabotti 5'9" | PG North Woods | 2023 State MN of North Woods (sr)
Carson Brown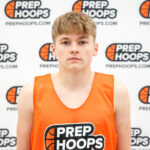 Carson Brown 6'0" | PG Cherry | 2025 State MN of Cherry (soph)
Hayden Sampson of Mesabi East (soph)
Third Team
Andrew Staples of Cherry (jr)
Jack Davies of Ely (fr)
Isaiah Asuma of Cherry (8th)
Cooper Salinas of Mt. Iron-Buhl (soph)
Brenden Chiabotti of North Woods (sr)
Josh Holmes of Mt. Iron-Buhl (sr)