You talk at Boulder City. You talk on defense, you encourage teammates and you call out the name of the player you're passing the ball to. These are all basic things that you're going to do if you want to play for John Balistere. In his time at BC the coach has created a program as consistent as any in 3A. Last year the Eagles weren't expected to do much, yet they won their league for the 4th consecutive season and came one game away from capturing the 3A state crown. While a great accomplishment for most, all it did was motivate the already highly motivated coach even more. Balistere is the Joe Montana of high school basketball, any mistake his team makes he just accepts as his fault. "I didn't emphasize how good (Elko) was". One thing is clear, that is a mistake he'll never make again. Boulder City's practices are precise, you cut, and pass with a purpose and no detail is left to chance. The Eagles are a week out from their opening game, but he knows his opponent better than they probably do. This year's Eagles return 6 players that participated in that Championship game, and they all share their coach's hunger and are all aware of the standard that has been set at BC. In this article, we take a look at the Boulder City Eagles.
Returners:
Newcomers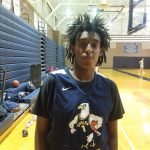 6'2" | SF | 2025
Boulder City
Walker just needs to keep getting 1% better every day. The sophmore will probably be counted on to produce at some point during the season, and he looks like he is prepared for that role. He's lost some weight since las season, and you can easily see how his long arms and size can help the squad.
Top Prospect: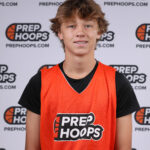 6'1" | SG | 2024
Boulder City
Rose is a player that came on during the end of the season, and had a remarkable playoff run. He's returned a more confident player, and you could see it in the scrimage, he's one of the quickest players on the team, and his ability to knock down shots is going to have him in the conversation of 3A player of the year talk.