The class of 2025 will have some players that start getting a lot more varsity minutes as sophomores. These names aren't necessarily the top ranked players but they will be on the move. There is usually a lot of growth during this period. Players are getting bigger, faster, and stronger. Here are some players in that class that will be on the move and making their mark in 2022-23.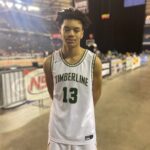 6'2" | CG | 2025
Timberline | Roots Academy
I covered the 15u West Coast Clash tournament in Centralia last May. He was my 15u MVP. He showed off some skills that were impressive. Mostly his ability to create and finish in the lane. He had some beautiful spin moves and athletic plays to score in the paint. There's no question he was one of the best athletes for the age group. Timberline lost a lot of offense with the departure of Miles Gurske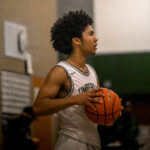 Miles Gurske 6'1″ | CG Rainier Beach | 2023 State WA to Rainier Beach. I see this kid being able to help his team by scoring and rebounding alongside the best player in the area, UNLV committ Brooklyn Hicks Brooklyn Hicks 6'3″ | CG Timberline | 2023 State #168 Nation WA .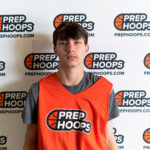 6'4" | SF | 2025
Tenino | Roots Academy
He was another player that I was impressed with at that same West Coast Clash tourney. He made my 1st team all tournament. He can do a lot of things for his team. He is athletic and can score from all levels. He can rebound, and even bring the ball up the floor. He can make shots. He led Tenino in scoring as a freshman, so he's already seen success in that regard. He will be a player to watch as he continues to get better.
6'4" | SF | 2025
Napavine | Pac Xpress – Chehalis
I've seen this kid many times and he has improved a ton since last season. He has grown a few inches, to about 6'4. He is an athlete. He has good speed, and is still playing football as a 1st team all league WR for Napavine. The athletic ability translates on the court. He is a great rebounder, who gives you effort on the glass. He did this last season when given the opportunity and he was a few inches shorter. He will get a lot of buckets on extra effort and running the floor. He is tough in transition and can fill a lane. He will be one of the best players for Napavine and moving himself up the ladder.
6'2" | CG | 2025
Mark Morris | Roots Academy
Another one of my all tournament selections from the West Coast Clash. He is a versatile player that can help you with scoring, rebounds and defense. I was impressed with the way he got after it on the defensive end. He could be a lock down defender with his agility and side to side quickness. On the offensive side he is more of a slashing guard but has a shot that will translate into a shooter. Mark Morris is loaded at the guard position this season but he could provide some depth.