Prep Hoops Missouri continues its preseason previews with a look at the St Louis Suburban Conference Green Division. It should be very competitive with teams such as McCluer North, Ritenour, Parkway South and University City in the mix.
THE STARTING FIVE
Jaylen Calloway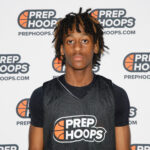 Jaylen Calloway 6'0" | PG Parkway South High | 2023 State MO (Parkway South): A talented 6'0 2023 point guard with good quickness and slick ball handling ability. As a junior, he averaged 12.5 points, 3.1 rebounds and 2.5 assists a game.
Grayson Rogers (Ritenour): A 6'2 2023 guard who returns after earning All-Conference honors last season. He is a versatile offensive player who averaged 17 points a game as a junior.
Lee Williams Lee Williams 6'5" | SF University City | 2024 State MO (University City): A 6'5 2024 wing player with good athleticism and perimeter skills. He scored 15 points in the Lions opening victory at the Borgia Turkey Tournament.
Harrison Bailey-Howard Harrison Bailey-Howard 6'2" | SG McCluer North | 2025 State MO (McCluer North): A 6'2 2025 guard who is emerging as one of the top young players in the conference. He's an athletic wing player with a good feel for the game.
Evan Renz Evan Renz 6'2" | SG Parkway South | 2023 State MO (Parkway South): A 6'2 2023 guard who is an elite perimeter shooter. As a junior, he averaged 11 points and three rebounds a game while making 64 3-pointers on 41 percent shooting from long distance.
BEST OF THE REST
2023
Trey Harris (McCluer North)
Cameron McKenzie (McCluer North)
Demonte Hurt (Parkway South)
Rashod Burns (McCluer North)
Semaj Jacobs (Hazelwood East)
Malcolm Wisham (Hazelwood East)
Justin Barsh (Riverview Gardens)
2024
Eddie Ahearn (Parkway South)
Brendon Tate (McCluer North)
Jaylen Patterson (Ritenour)
Darric Smith (Parkway North)
2025
Stephen Lipsey (Ritenour)
Miyel Taylor Miyel Taylor 6'0" | PG University City | 2025 State MO (University City)
Jayden Creighton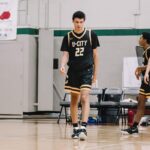 Jayden Creighton 6'5" | SF University City | 2025 State MO (University City)
Jaylin Vance (Hazelwood East)
Calvin Nash (Riverview Gardens)
Cortez Johnson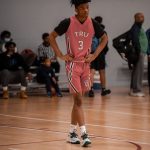 Cortez Johnson 6'5" | SF Parkway North | 2025 MO (Parkway North)
Jamain Pruitt (Riverview Gardens)