After a successful 16-8 regular season and a Sweet 16 appearance, Smoky Hill will look to solidify themselves in the playoff mix yet again. Featuring highly potent perimeter scoring, this group will be adding multiple athletic defenders from the incoming freshman class.
Notables
Rickey Mitchell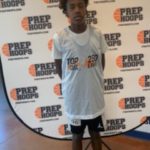 Rickey Mitchell 6'3" | CG Smoky Hill | 2023 State CO – Scoring Guard
At roughly 6'3, Mitchell is a highly potent scoring guard who can break down opponents on all three levels. Mitchell's upside lies in his off the dribble scoring, proving volatile crossing over defenders and stepping back into three point jumpers. With the guard likely taking the reigns, Mitchell will have a large responsiblity balancing his perimter scoring with selfless passing. The crafty guard has garnered an offer from MSU Denver. This past season, the guard averaged 16 points, 3.5 rebounds, and 2.9 assists per game.
Kai McGrew Kai McGrew 6'7" | PF Smoky Hill | 2026 State CO – Power Forward
Coming in as the second prospect on our way too early 2026 rankings, McGrew simply plays at a level much higher than most freshman. He already competes in the post versus seniors frontcourt threats, thanks to notable patience and obvious athletic talents.
Complementary
Torian Gasaway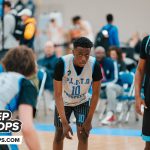 Torian Gasaway 5'11" | SG Smoky Hill | 2024 State CO – Shooting Guard
Gasaway should elevate Smoky Hill's baseline, as a efficient slasher and pesky on-ball defender. Simply put, the guard can do a lot with relatively low usage. Through his tight perimeter defense and growth as a spot up shooter, the guard will play a valuable role for this group.
Kevin Sylla Kevin Sylla 6'7" | PF Smoky Hill | 2024 State CO – Power Forward
Standing right around 6'7, Sylla will serve a valuable role on the glass and as a low post threat. The bulky frontcourt prospect will be a key name to look out for given his rebounding tenacity. One area of intrigue will be the forward's defensive instincts, given that there quite a few schools who will match up at his size.
Kaylan Graham Kaylan Graham 6'3" | CG Smoky Hill | 2025 State CO – Guard
Graham is a dependable sophomore guard who gets downhill with purpose and aggression. Already at 6'3, Graham is capable picking up both backcourt positions while making some forward's lives much tougher on that end. Continuing to build on his quickness through developments to his decisionmaking and shooting gravity will play big roles in his upside.
Lorenzo Contreras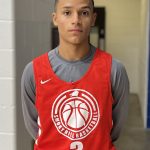 Lorenzo Contreras 5'8" | PG Smoky Hill | 2025 State CO – Point Guard
Contreras plays like a veteran, although only stepping into his second high school seeason. The point guard has shown leadership qualities along with the x-factor decisionmaking in tough spots. Whether he grabs the charge call or gets a steal in crunch time, Contreras makes winning plays on the defensive end despite standing right around 5'8.
Jayson Lewis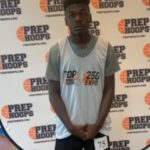 Jayson Lewis 6'1" | CG Smoky Hill | 2023 State CO – Combo Guard
Lewis will serve as a defensive minded guard who is absolutely electric on the break. There are few guards who push the pace like Lewis.
Jaylen Brown Jaylen Brown 6'2" | SG Smoky Hill | 2024 State CO – Shooting Guard
The 6'2 shooting guard will be a box office talent, given his vertical leap and tenacity on the interior.
Carter Basquez Carter Basquez 6'4" | CG Smoky Hill | 2026 State CO – Combo Guard
The 6'5 big guard has a high upside as a playmaker and versatile defender. As a freshman, Basquez possesses skill as a live dribble playmaker and downhill scoring threat. Another area of intrigue resides in his shotmaking, already showing confidence as an off the dribble shooter.
Damian Dirden Damian Dirden 6'0" | CG Smoky Hill | 2025 State CO – Combo Guard
The Montana transfer could be an x-factor scoring threat, showing promise as a dynamic perimeter shooter off the catch and bounce.