To preview the upcoming Wisconsin high school hoops season, Prep Hoops Wisconsin takes a look at five of the top guards on the watchlist:
Charlie Morning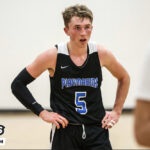 Charlie Morning 6'1" | PG Menomonie | 2023 WI — PG — Menomonie
Morning is a prospect who I could see jumping into the rankings at the conclusion of this high school season. Even though he missed a handful of games last year due to injury, the point guard was still able to average 12. 4 points and 4.1 assists per game. I really love how Morning is able to manipulate a defense. If opposing defenders are giving him too much space, the PG is capable of draining triples with ease. If defenders are pressuring him on the perimeter, Morning is a slippery slasher who does a nice job of getting downhill and finishing at the rim. Morning isn't just a scorer, though. He is also an extremely talented passer. He is able to make some really impressive passes.
Ben Healy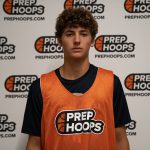 Ben Healy 6'3" | SG Hudson | 2023 WI — SG — Hudson
Coming off an extremely productive AAU season, Healy enters the upcoming high school season with plenty left to prove. The Hudson shooting guard is an extremely versatile scorer with the ball in his hands. As a slasher, the 6-foot-3 SG has a quick first step. He uses this speed to blow by opposing defenders in the halfcourt. Once he gets in the paint, Healy just knows how to finish. He does a great job of manipulating his body to finish through or around contact. Healy also can drain outside shots from behind the three-point line. I am really looking forward to watching Healy compete this winter/fall.
Rocco Richie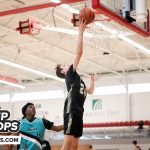 Rocco Richie 6'2" | SG Mount Horeb | 2023 WI — SG — Mount Horeb
An active player on both ends of the court, Richie is a prospect for college coaches to focus on. Using his 6-foot-3 frame, Richie can be a tough player to score on. He has quick hands and often sees the game two steps ahead of his opponent. He does a great job of jumping passing lanes and causing turnovers. On the offensive end of the court, Richie is a smooth scorer. He can drain threes, convert on mid-range shots, and finish layups at the rim. Also capable of dishing out some fancy passes, the SG should not be slept on as a facilitator. He locates open teammates and is able to thread the needle.
Jacob Fries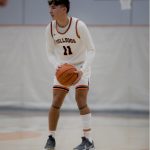 Jacob Fries 6'0" | PG Cedarburg | 2023 WI — PG — Cedarburg
I haven't gotten the opportunity to watch Fries play in person. However, after watching some of the point guard's film, I can confirm that he is legit. Possessing some of the best court vision in the state, Fries is able to make passes that most PGs can't even dream about. One thing that is very impressive about Fries as a passer is his ability to always keep his head up. Because of this, Fries is able to make incredible passes. Much more than just a facilitator, Fries is also capable of scoring. He has a tight handle and does a great job of attacking the basket in isolation.
Osi Igwe Osi Igwe 5'9" | PG University School of Milwaukee | 2023 WI — PG — University School of Milwaukee
One of the more underrated defenders in the state, Igwe is not afraid to pressure whoever he is guarding. Igwe owns many traits that scouts look for in defenders. He has quick feet and hands, solid strength, and is extremely aggressive. On the offensive end of the court, Igwe is a treat to watch. He uses his speed to push the tempo in the open court. Around the rim, the PG can finish layups with either hand. Look out for Igwe to really impress scouts this fall/winter.