To preview the upcoming 2022-23 high school basketball season, Prep Hoops Wisconsin takes a look at some of the top watchlist prospects in Wisconsin's 2024 class:
Cael Eide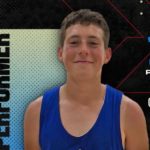 Cael Eide 6'0" | PG Waukesha West | 2024 WI — SG — Waukesha West
A true sleeper in Wisconsin's 2024 class, Eide is a prospect to keep a close eye on. On the offensive end of the court, the Waukesha West shooting guard does a lot of great things. He can knock down outside shots, convert on floaters around the cup, and serve as an effective facilitator. I love how Eide is never too selfish with the ball in his hands. The SG is happy to pass up a good shot for an even better one.
Jack Coenen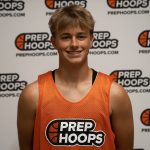 Jack Coenen 6'2" | CG Hortonville | 2024 WI — CG — Hortonville
An extremely confident and effective shooter from beyond the arc, Coenen's shooting ability keeps defenders on their toes. On the perimeter, the combo guard is a prospect who has gained respect. As a sophomore at Hortonville, the CG also proved to be a dangerous slasher. I really like how Coenen is able to find creative ways to finish layups over taller shot blockers.
Elliot Feldhausen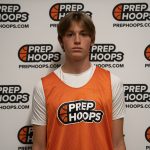 Elliot Feldhausen 6'5" | PF Appleton East | 2024 WI — PF — Appleton East
This past AAU season, Feldhausen showed off some really impressive skills. Even though it is clear he is still developing as a prospect, I thought that the power forward proved that his game was trending in the right direction. The 6-foot-6 PF does an excellent job of fighting and scrapping on both ends of the court. Playing with maximum effort is never something that you will have to question about Feldhausen.
Terrance Shelton Terrance Shelton 6'0" | SG Franklin | 2024 WI — PG — Franklin
A standout running back on the gridiron, it looks like Shelton will end up playing football at the next level. But this does not mean that he should be slept on while on the basketball court. Shelton is a pure athlete. On the court, he possesses unteachable speed and strength. In the open court, he does an incredible job of using his quickness to blow by opposing defenders.
Alex Ramus Alex Ramus 5'10" | CG Appleton North | 2024 WI — CG — Appleton North
There is certainly a lot to like about Ramus' game. The Appleton North combo guard is a dynamic scorer who can tally up points in a hurry. He does an awesome job of lulling defenders to sleep with his dribble. With his defender not fully engaged, Ramus is able to make a quick move and get into his pull up jumper. When he is in rhythm, Ramus' mid range jumper is almost unstoppable.
Kardeair Ellis Kardeair Ellis 6'7" | PF Milwaukee Messmer | 2024 WI — PF — Milwaukee Messmer
Out of all the prospects included on this list, Ellis might have the highest upside. The 6-foot-7 power forward checks a lot of boxes. He is big, strong, physical, and skilled. In the paint, the power forward is a real problem. On offense, he uses his size to finish layups. On defense, he uses his frame block shots and protect the paint. While his game is still a bit raw, I still have been very impressed by Ellis.