Following a 17-8 year aided by a Great 8 appearance, Rock Canyon will be another competitive group in the Denver region. Going 11-1 at home, there are few teams who made such a dominant impact in their own arena. Solidified by their key group of senior returners, Rock Canyon will look to some new names coming up through the system to get them over the top this season.
Key Playmakers
Gavin Hershberger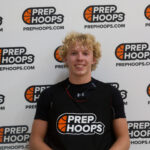 Gavin Hershberger 5'11" Rock Canyon | 2023 CO – Point Guard
Recently committing to Upper Iowa, Hershberger will play a major role setting up quality looks for slasher and shooters. A pure point guard, Hershberger is a pass first guard who has the ball on a string going either direction. There are few guards capable commanding his pace within the half court, having his calmness will significantly help their odds versus similarly sized opponents. This past season, the point guard avearged 14.1 points, 2.5 rebounds, and 3.5 assists per game.
Aidan Peck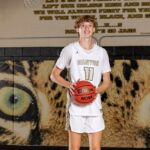 Aidan Peck 6'7" | SG Rock Canyon | 2023 CO – Small Forward
At 6'7, Peck immediately brings stability on the perimeter, proving capable hitting threes while showing growth as a playmaker. Serving primarily as a complementary wing, Peck will have a great opportunity to expand his usage. Talking with Rock Canyon's staff, they see potential for Peck as a ballhandler who can make high level decisions seeing over the defense. With a competitive group this past season, Peck averaged 6.2 points and 3.1 rebounds per game. The forward has picked up offers from Colorado Mesa, Nebraska Wesleyan, Buena Vista, Coe College, and Carthage College.
Mac Terry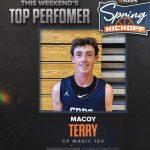 Mac Terry 6'4" | SG Rock Canyon | 2024 State CO – Combo Guard
Terry will a volume shooting component similar to what we saw with Brody Rardin last season. What adds to Terry's offensive versatility has been his comfort level with the ball, as he traditionally played a point guard role in the past. Last season at Rock Canyon, the combo guard averaged 2.4 points and 3 rebounds per game.
Reid Finch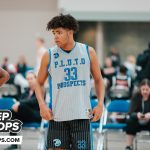 Reid Finch 6'6" | PF Rock Canyon | 2024 State CO – Forward
Finch has shown versatility as a defender against four positions while steadily improving as a jack of all trades on offense. Standing at 6'5, Finch competes on the glass, allowing no easy rebounds on the defensive end. Continuing to develop the ballhandling confidence going both ways will play a key role in Finch's offensive upside.
Complementary Pieces
Ben Rau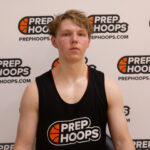 Ben Rau 6'5" Rock Canyon | 2023 CO – Forward
Rau brings a throwback style of play filled with physicality and mid-range attempts. At 6'5, Rau is all too skilled at his size, proving especially efficient when creating the initial advantage in the mid-post. Rau has received offers from Wartburg, Central Dutch, and Gustavus Adolphus.
Nick Burke Nick Burke 6'4" Rock Canyon | 2025 CO – Forward
Burke could be an efficient complementary threat, who seeks out contact and plays a gritty brand of basketball.
Nolan Kliewer Nolan Kliewer 6'7" | PF Rock Canyon | 2024 State CO – Power Forward
Kliewer looks to be the x-factor for this group, already standing at 6'7+ and possessing notable fluidity.
Kason Lehman – Shooting Guard
Lehman adds some size 6'4, proving to have excellent touch around the rim while bringing a unique style of play.
Kevin Fuchs – Guard
Although only about 5'10, Fuchs will be one of the two most athletically talented prospects on the roster and should add plenty of energy.