Get 25% off your subscription by entering Knight25 in the coupon code area. Enjoy!
On October 1st, basketball practices opened up all across the state of Oklahoma. Scrimmages opened up and for some of the smaller schools, they've started playing regular season games! We're taking an in-depth look at some of the top teams in the state with our team previews. Keep it locked into Prep Hoops Oklahoma as we'll have new preview content dropping on the site every single day!
In this preview, we take a look at Class 3A contender Purcell.
2021-2022 RESULTS
Purcell definitely has some unfinished business this season when you take a look back at the way last year ended. You would have to put the Dragons in the discussion for best team in the state to fall short of the state tournament. And that's not a list you want to be on. But there's no doubt that Purcell was one of the better teams in Class 3A a season ago. They would finish the year with a 22-5 record and they were 19-3 heading into the playoffs with their only losses coming to Class 4A teams. In fact, prior to losing in the area round, the Dragons hadn't lost since a January loss to Douglass and were riding an 11-game winning streak.
But in the area round, the Dragons came up short with back to back losses to Washington and Community Christian. It had to leave a sour taste in their mouth after they had just beaten Community Christian in the regional round the week prior. And they were 2-0 against Washington before losing to them in the first area game. And that includes a win over the Warriors in the regular season finale. So there's no doubt, Purcell was indeed one of the top teams in the state that came up short on punching their ticket to Oklahoma City. But as we look ahead to this season, the Dragons are hungry to leave no doubt this year.
2022-2023 OUTLOOK
As Purcell comes into this season, they'll be one of the hungrier teams to leave no doubt and make their way to Oklahoma City. In Class 3A, Millwood is the defending champion and preseason favorite, but you have to include Purcell as one of the top contenders in the class. And all you have to do is look at what they've done over the last couple of weeks when scrimmages opened up. Okay, so they are just scrimmages, but the Dragons have been one of the better teams in the state over the last few weeks at several different scrimmages around the state.
And with four full time starters back and some much-needed depth behind them, the Dragons have to be in that conversation for one of the top teams in Class 3A this season.
PLAYERS TO WATCH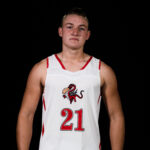 The strength of this Purcell team is definitely in the backcourt with all the different guards they have that they can run out on any given night. But this isn't just a guard-heavy team. They also have some size in the post and that starts with senior forward Hayden Ice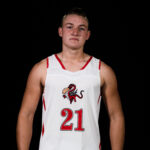 Hayden Ice 6'3″ | PF Purcell | 2023 OK . Last season, Ice would average nearly a double-double with just over 10 points per game and nearly 10 rebounds per game. Ice will provide some consistency to a Purcell lineup that has explosive guards all over the floor on the offensive end. Ice will definitely play an important role within the Purcell offense and give them some much needed size down low.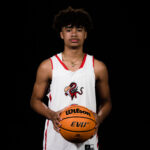 5'11" | PG | 2025
Purcell | Oklahoma Wolfpack 2025 Freeman
If we had to pick players that were on the verge of having breakout seasons, we would have Purcell sophomore guard Kobe Freeman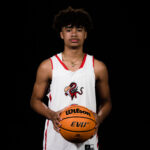 Kobe Freeman 5'11" | PG Purcell | 2025 State OK near the top of that list. Freeman averaged a little over 5 points per game last year as a freshman, but they are expecting Freeman to take the next step this season as a sophomore. And after watching the Purcell guard at multiple Prep Hoops events in the spring and summer, and after he starred at our Top250 Expo last month, we're confident that it's only a matter of if and not when Freeman has a breakout moment with the Dragons. We mentioned how well Purcell has looked so far during the scrimmages and Freeman is a big part of what they're doing offensively.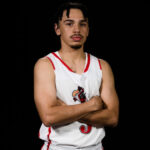 5'11" | PG | 2023
Purcell
Last year's leading scorer was senior guard Malachi Evans Malachi Evans 5'11" Purcell | 2023 OK at nearly 15 points per game. The Dragons expect big things from Evans this season as not only was he their leading scorer last season, he also provided some shooting as he averaged nearly 40 percent on his shots from beyond the perimeter. We mentioned how talented the guards were on this Purcell team and Evans might be the best of the bunch. The Dragons expect him to be one of their leading scorers once again this season and be a steady presence at the point guard position. The Dragons are excited about the depth that they have on this year's team, but they'll still rely on Evans in big moments when they need a bucket.
MORE NAMES TO KNOW
Brayden Tharp – 2025 Guard
Jett Tyler – 2024 Guard
Kylen DeFreeze – 2024 Forward
Lincoln Eubank – 2023 Guard
Noah Mason Noah Mason 6'1" | CG Purcell | 2024 OK – 2024 Guard