Here is a look at some of the junior shooting guards to watch this season. These guys are high level scorers and lead there teams in most offensive categories.They are must watch players this season.
Travis Brooks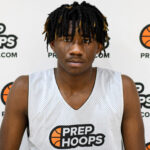 Travis Brooks 6'1" | SG Southwood | 2024 State LA 6'1″ Southwood
Travis, is another good player from Southwood. He is a good shooter who i expect to have a break out year this season for Southwood. He is good off the dribble or spotting up behind the arc. Travis can guard the one , two ,or three position.He is a very versatile player. Southwood lost in the 1st round of the playoff's last season.
Phillip Antis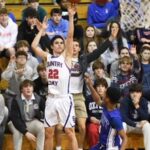 Phillip Antis 6'2" | SG Metairie Park Country Day | 2024 State LA 6'2″ Metairie Park Country Day
Phillip, is a good left handed shooter who reminds me of myself in my playing days.He makes good decisions with ball in his hands. He is good three point shooter and passer. The strength of his game is his mid-range pull-up jump shot. He plays good defense and is never out of position. Phillips is a good rebounder. Metairie Park lost in the semi-finals last season . They are well coached and are ready for another playoff run.
Bowman Lovell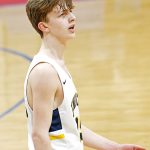 Bowman Lovell 6'1" | SG Providence Classical Academy | 2024 State LA 6'1″ Providence Classical Academy
Bowman, is one of the best shooters in the state that coaches must see. He plays in the MAIS. He can really fill it up from behind the three point line. He has very very high IQ for the game of basketball.. He can play at the next level .If you haven't seen him play its worth the price of admission . Bowman plays all phases of the game well and his team is really good.
Marquise McPipe Marquise McPipe 6'3" | SG Liberty | 2024 State LA 6'3″ Liberty
Marquise, was one of my favorite players to watch at Top 250 showcase. He is Mr. Hustle.Marquise finishes at the rim with thunderous dunks.He dominates the boards and can shoot the three point shot.He can play the two ,three or four position. He is a lock down defender .He will be a force for Liberty this season. Liberty lost in the state championship last season.
Broderick Brooks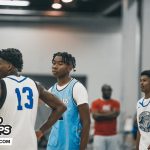 Broderick Brooks 6'2" | SG Peabody | 2024 State LA 6'2″ Peabody
Broderick, is part of a outstanding Peabody team.He is a good wing player who is gives Peabody a tuffness. Defensively, he can guard multiple positions. Offensively, he can shoot it from three point range or beat you off the dribble . Broderick has good size and quickness. Peabody is a team to watch this year.