Here is a look at some of the under the radar senior shooting guards . These guys are all must see players for college coaches .They play the game at a high level.
Landon Strother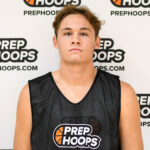 Landon Strother 6'2" | SG Fairview | 2023 State LA 6'2″ Fairview
Landon, is a very polished offensive player. He is very good behind the arc and always finds ways to get open. He is a excellent passer and would start for any 5A team. Defensively, he has the size to guard multiple positions and has great court awareness. Fairview lost in the state quarterfinals last season.
Brayden Prichard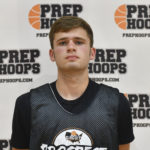 Brayden Prichard 6'1" | SG Anacoco | 2023 State LA 6'1″ Anacoco
Brayden, is another must see guard for college coaches. He can finish at the rim with both hands and can score the basketball at a high level.He has a great mid range game and can step back to hit the 3.Brayden has the size to guard multiple positions . He lead anacoco to a semi-final run and they are poised for another one.
Knyles Randall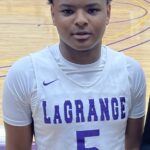 Knyles Randall 6'0" | SG LaGrange | 2023 State LA 6'0″ LaGrange
Knyles, is excellent at breaking down defenses with his dribble drives.He can shoot behind arc and is a great passer. He rebounds well for his size and is a high energy player.Defensively , he is relentless with on ball pressure and disrupts opposing teams offenses.He is definitely a player to watch this season.
Noah Jones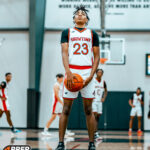 Noah Jones 6'3" | SG Broadmoor | 2023 State LA 6'3″ Broadmoor
Noah , is a prototypical shooting guard. He a silky smooth shooter who can score from anywhere. He should be high on every college coaches list. He is one of my favorite players to watch in the baton rouge area. Noah is 6'3″ and can guard multiple positions which makes him a versatile player . He will lead Broadmoor this season
Semajai McClendon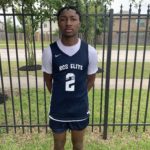 Semajai McClendon 6'2" | SG Archbishop Hannan | 2023 State LA 6'2″ Archbishop Hannan
Semajai, is another college level shooting guard who i love to watch play in the area. He led Archbishop Hannan to the Division 2 state championship last season. He can score from anywhere and has a great all around game . Archbishop Hannan is very well coached and will be a tuff out come playoff time.