Here is a look at some of the senior power forwards to watch this season. These guys control the paint on both ends of court. They are game changers .
Bryson Williams Bryson Williams 5'10" | CG Southwood | 2025 State LA 6'5″ Southside
Bryson , is a very good forward with excellent quickness .He is a very good shooter from mid-range and a can hit the three point shot. I think he can play the three , four and five position.Defensively , he can guard three positions and blocks shots. He is a rim protector and difference maker on both ends 0f the floor. Southside lost in 2nd round of the playoffs last season.
Wendell Hampton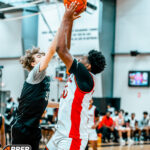 Wendell Hampton 6'5" | PF Shaun Dumas Academy | 2023 State LA 6'5″ Shaun Dumas Academy
Wendell,is a game changer on both ends of the court. He can shoot the ball very well behind the arc and from mid-range. He can also play the three ,four or five position . Wendell can play with his back to the basket and dominates on the boards . He is a good defender at all three positions.
Kamron Coleman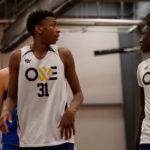 Kamron Coleman 6'7" | PF Wossman | 2023 State LA 6'7″ Wossman
Kamron , is a true power forward who finishes in the paint with rim rattling dunks. He controls the paint area with his size and shot blocking. He is a outstanding rebounder and has a nice mid-range jump shot. Wossman will be a team to watch this season in 3A.Kamron is a must see player for college coaches.
Dorian Booker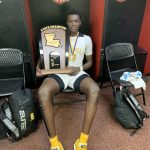 Dorian Booker 6'10" | PF Scotlandville | 2023 State LA 6'10″Scotlandville
Dorian, is a University of New Orleans commitment . He has all the tools to be a successful big man at the college level . He controls the paint on both ends of the floor . Dorian has the size to play power forward or center. He is a good defender and good mid-range shooter. Scotlandville is the defending Division 1 Champions.
Walter Bickham Walter Bickham 6'6" | PF L.B. Landry | 2023 State LA 6'6″ L.B. Landry
Walter, is a solid post player who is very good in the paint. He rebounds well and blocks shots. He can shoot the mid-range shot and knock down a occasional three point shot . Defensively , he is a gritty tuff player who holds his spots in the low post. L.B Landry lost in the quarterfinals last season.