With the upcoming New Mexico High School Boys Basketball regular season upon us, we have a full slate of marquee games this week to open the season. We will discuss the top team matchups and individual matchups throughout the state from Monday November 21st to Saturday November 26th.
---
Monday November 21st:
Carlsbad vs Eldorado at 7:00pm
The Carlsbad Cavemen will host the Eldorado Eagles in their season opener Monday night. This matchup will be between two 5A playoff teams from last season. The top individual matchups of this contest will be guard from Carlsbad RJ Amos vs Eldorado wing Josh Jackson. The center matchup will be between two of the tallest players in the state; Tylen Gonzales of Carlsbad listed at 6'6 and Mike Knaub listed at 6'8. The player who outplays the other on the glass and inside the paint will give their team the advantage. The Star Matchup will be between Eldorado's Caileb Parham and Carlsbad's Damian Perez. Both of these players are among the state's best at their respective positions and will be huge X-Factors if they want to lead their schools to victory in their season openers.
---
Tuesday November 22nd:
St.Pius X vs Volcano Vista at 7:00pm
The Volcano Vista Hawks start their 5A State Title defense on the road vs St.Pius. The Sartans are coming off a trip to the 4A State Semifinals last season. This season opener will be a battle between three of the state's top big men in New Mexico. For St.Pius, it will be 6'7 PF/C Brian Kalb vs Volcano Vista's Twin Towers; Sean Alter a 6'9 Center and Kenyon Aguino a 6'6 PF. It will be a physical game for those three big men mixing it up inside. Both Kenyon and Brian can space the floor with their mid-range shooting. Expect the Hawks to throw different looks at Kalb as Aguino and Alter take turns matching up with the St.Pius Star.
Del Norte vs Pojoaque Valley at 7:30pm
The Del Norte Knights start their revenge tour from losing in the 4A State Championship last season with a home game in their season opener vs Pojoaque Valley. This matchup will be highlighted by two of the state's best scoring guards from a season ago. Del Norte's Shane Douma-Sanchez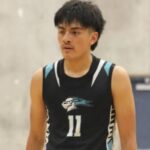 Shane Douma-Sanchez 6'1" | PG Del Norte | 2023 State NM averaged 19.7 points per game during his junior year last season and Pojoaque Valley's Derek Sanchez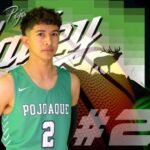 Derek Sanchez 6'1" | CG Pojoaque | 2023 State NM wasn't too far behind the Del Norte Star. Derek averaged 18.7 points per game and both senior guards were in the top 16 in scoring last year. Which player will outscore the other on opening night?
Cibola vs Sandia at 7:30pm
Tuesday night will be the coaching debut for new Head Coach Gabriel Martinez of the Cibola Cougars. They will host the Sandia Matadors in their season opener. This will be a heavy guard-oriented matchup between both teams. For the Cougars, they'll be led by Elijah Foster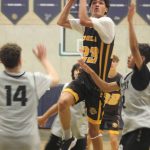 Elijah Foster 6'2" | SF Cibola | 2024 State NM who can create his own shot and play off the ball. Joshua Foster Joshua Foster 6'1" | SF Cibola | 2025 State NM can space the floor with his shooting and Alvin De La Cruz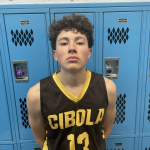 Alvin De La Cruz 6'1" | SG Cibola | 2024 State NM is a player that had a great off-season improving is game for this year. The Sandia Matadors "Big Four" of Andrew Hill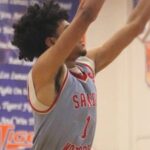 Andrew Hill 6'2" | CG Sandia | 2023 State NM , Dalen Moyer, Ely Lovato and Lamarion Coleman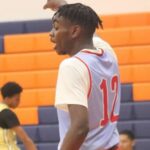 Lamarion Coleman 6'2" | SF Sandia | 2023 State NM can all create for themselves and others. Each of those four can attack the basket, shoot from outside and make plays for others.
Rio Grande vs Atrisco Heritage at 7:30pm
The Atrisco Heritage Academy Jaguars are coming off their second straight trip to the 5A State Semifinals last season and open this year on the road vs the Rio Grande Ravens. There is a ton of Star Power in this game primarily at the guard and wing positions. For the Ravens, it all starts with Star Jonah Lopez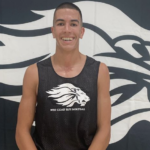 Jonah Lopez 6'2" | SG Rio Grande | 2023 State NM who one of the top Point-Forwards in New Mexico. He has a deadly mid-range game and is athletic around the basket. He will most likely be matched up by Marquise Renfro and Tony Pacheco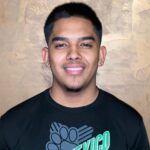 Tony Pacheco 6'0" | SF Atrisco Heritage | 2023 State NM who are two of the best on ball defenders you can ask for. Marquise Renfro can almost match Jonah Lopez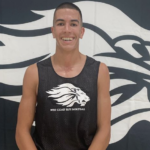 Jonah Lopez 6'2" | SG Rio Grande | 2023 State NM point for point with his improved offensive game. The other key matchup to watch is between Ravens Shooting Guard Jonathon Lukesh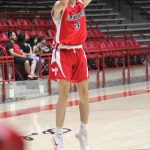 Jonathon Lukesh 5'10" | SG Rio Grande | 2024 State NM vs the Jaguar Guards Chris Parra and Latavious Morris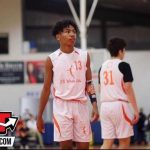 Latavious Morris 5'7" | PG Atrisco Heritage | 2025 State NM . Lukesh compliments Star Jonah Lopez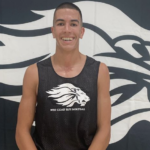 Jonah Lopez 6'2" | SG Rio Grande | 2023 State NM well and will be expected to take some pressure off Lopez with his scoring to help the Ravens pull off an upset victory vs AHA. Chris Parra and Latavious Morris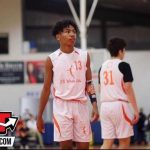 Latavious Morris 5'7" | PG Atrisco Heritage | 2025 State NM are a dangerous dynamic duo because they both can play off the ball and score in a variety of ways. If they both get going offensively, it'll be a long night for the Raven backcourt.
---
Friday November 25th:
Farmington vs Los Lunas at 7:00pm
The Farmington Scorpions and the Los Lunas Tigers were both playoff teams in the 5A Boys State Tournament last season. This matchup will be between the best player on each squad; Jalin Holland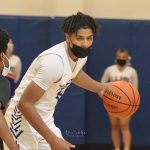 Jalin Holland 6'3" | SG Los Lunas | 2025 State NM from Los Lunas and Cody Vassar-Steen Cody Vassar-Steen 6'0" | PG Farmington | 2024 State NM from Farmington. Both players led their teams in scoring last year and I expect those numbers to increase for both Star Guards considering they both have an extra year of experience under their belts.
---