If you are looking for a hard working and humble player that can play that PF/C position you need to consider Sam Lapumba out of Canyon Ridge High School in Idaho. Sam has a lot of skills that translate to the next level but that infections personality and work ethic cannot go unnoticed. We caught up with Sam as he heads into his senior year hoping to elevate his game and his teams success.
Graduating Class: Class of 2023
High School: Canyon Ridge High School, idaho
Club Team: Utah Hard Knox/Magic Valley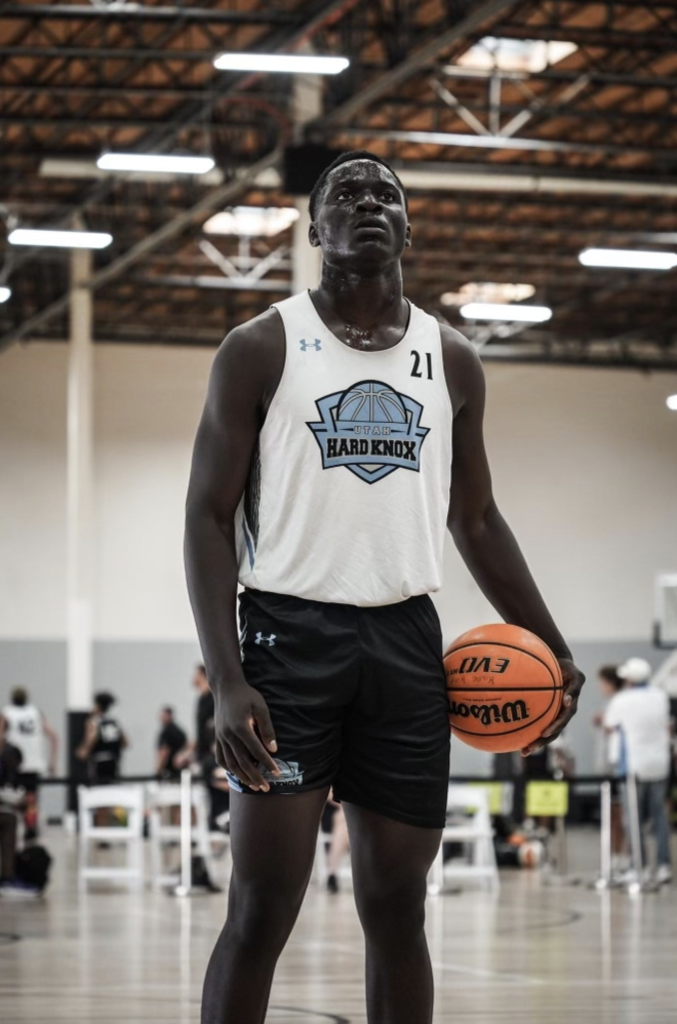 Q: Tell us a little bit about your background.
A: Well, I don't remember much but my parents always wanted to us to have a better life and education so they decided to move us somewhere new. They then applied be refugees and hopefully come to the United States. It was a long process but they got through it and that is how we ended up in Idaho. My parents did everything they could to make sure we had a better education.
Even when my mom was raising 9 kids should always find work and get money to pay for the cost to go places and get what we needed so we could come to the states. My dad would work morning till night which was crazy but all that work paid off. They finally got that call they had been waiting for saying, "We are sending you guys to this place called Idaho."
Q: What country did you and your family get refugee status from?
A: We cam from Zambia, but most of my siblings are from The Congo.
Q: Was basketball your first sport or when did you pick the sport up?
A: Basketball was not my first sport. Soccer was my first sport and I did not start playing basketball till 6th grade. I was introduced to basketball by my older brother.
Q: When did you realize that you might be good at basketball?
A: I never really thought that I would love basketball because I just played it for fun. A few years ago I was playing and something changed. I said to myself, that I wanted to really learn this game, but I never thought I would be any good either way.
Q: What do you think is the biggest difference for you heading into your senior season?
A: The thing that has changed the most this upcoming season is that I have improved and I feel like I have something I can bring to my team this year.
Q: What are somethings that you are working on to improve?
A: I have been working on my ball handling and my jump shooting.
Q: Have you been able to receive any offer right now?
A: Yes, I have received an offer from Edmonds College and I have been talking to a few other coaches as well. I also play defensive end in football and i have an offer from The University of Idaho and Idaho State University as well.
Sam is hoping his recruiting continues to pick up as the season gets underway and one day he hopes he could be a fire fighter. He has come a long way as his journey continues and we are excited to watch him suit up again this season.