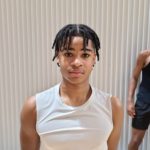 6'0" | PG | 2024
Grayson | Team Thad EYBL
CJ Hyland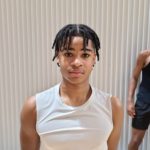 CJ Hyland 6'0″ | PG Grayson | 2024 State GA stepped up in a major way on Saturday while Gicarri Harris Gicarri Harris 6'4″ | CG Grayson | 2024 State #99 Nation GA got in some early foul trouble and was forced to sit for most of the game. Hyland had 17 points in the 4th quarter alone, finished with 27, and did everything he could down the stretch to keep Grayson close. His 3-level scoring ability was on full display and he hit some tough threes off the dribble in crunch time. While they ultimately lost to Pebblebrook, Grayson has to feel good about having multiple volume scorers.
6'1" | PG | 2023
Tri-Cities | ABC Elite
Kory Mincy Kory Mincy 6'1″ | PG Tri-Cities | 2023 State GA was outstanding on Saturday, dropping 26 points and leading Tri-Cities to a 62-60 win over Walnut Grove. Mincy got hot in the 2nd quarter and never really cooled down after that. He had several acrobatic finishes at the rim, several of which were converted into 3-point plays. Mincy also knocked down a couple of threes and shot a good percentage from behind the arc. A few games into Mincy's senior season, he's playing like he's out to prove something.
6'2" | CG | 2023
Norcross | Georgia Stars
Mier Panoam Mier Panoam 6'2″ | CG Norcross | 2023 State GA had a solid outing on Saturday and did a little bit of everything to help Norcross secure the win over Marist. Norcross has 5 or 6 guys that are capable of carrying the scoring load on any given night but it was Panoam's turn on Saturday and he finished with 18 points. In addition to his scoring, Panoam rebounds it as well as any guard in the state. He's got tremendous bounce that allows him to go up over much taller guys to bring down boards. Panoam has been receiving a lot of mid-major attention in recent months and it shouldn't slow down anytime soon.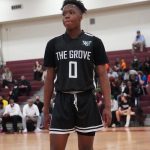 6'0" | PG | 2025
Walnut Grove
Marcus Smith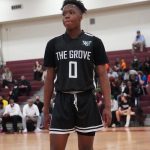 Marcus Smith 6'0″ | PG Walnut Grove | 2025 State GA was one of the best underclassmen that stepped in the gym Saturday and opened a lot of eyes. He finished the game with an impressive stat line of 18 points, 10 rebounds, and 8 assists. While Tyler Jewell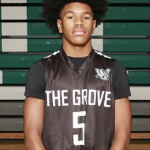 Tyler Jewell 5'8″ | PG Walnut Grove | 2024 State GA went down early, Smith had to carry the backcourt and did a good job controlling the pace of the game. Smith is a good ball-handler and used his change of speed to get past defenders off the dribble. He also proved to be a gifted playmaker and has really good vision. Marcus Smith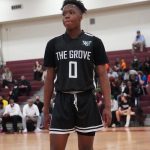 Marcus Smith 6'0″ | PG Walnut Grove | 2025 State GA will certainly be a name to hold onto in this 2025 class.
6'3" | PG | 2023
Greenforest
While most people expected the theme of this Greenforest-Parkview matchup to be the collection of talented bigs, it was the guards that stepped up for Greenforest and delivered them the win. Isaiah Lloyd and Elijah Lewis combined for 32 points, Lloyd leading all scorers with 18. Lloyd provided steady scoring throughout the game and was lethal from mid-range, hitting several pull-up jumpers. He showed a lot of poise running the point and proved to a lot of people that the backcourt is in good hands.