Here I will be wrapping up the team previews for every team within the Northwest Conference now that I finished 1A and 2A. Not every team will have their own article, as I will be combining those teams in which I don't have much information on. I will be dividing this up by class, then by team within the NWC. The final 3A team up is the Oak Harbor Wildcats.
Oak Harbor didn't have a fantastic season last year but they didn't have the worst season they could've. They had quite a bit of seniors last year that won't be returning and they have a new coach who is taking over after the previous coach is now coaching at Blaine HS. They finished the season going 7-12 and lost to Monroe 62-71 in regional play after the regular season recapped. They will be a fairly new look team this year, so it will be interesting to see how they do.
Graduated: Will Rankin, Shawn Day, Ethan Noble, Garrett Levell, Jordan Ronning, Kenneth Tofah, Tim Boyles, Gage McLeod, Katio White
Returning: Brock Boyer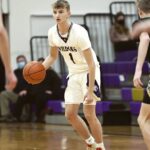 Brock Boyer 6'3" | PG Oak Harbor | 2023 WA ('23), Aliyis Giles ('23), Shane Warden ('23), Lee Chmieliwski ('23), Taylen Bader ('23), Hezekiah Lewis ('23)
Breakout Player: Brock Boyer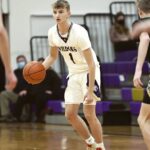 Brock Boyer 6'3" | PG Oak Harbor | 2023 WA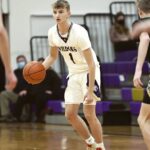 6'3" | PG | 2023
Oak Harbor
Brock is a great player. He's a strong leader on the court which is what you need from the ball handlers of the team. He facilitates the ball really well, being able to set up his teams offense and get all of his teammates involved. He knows how to get to his spots, especially his mid-range shot. He consistently knocks that down. His deep shot is nice too as he can hit off the dribble or catch and shoot. I'm looking forward to his senior year.
It will be very interesting to see how this new-look Wildcats team will be like. I think they could be a team who contends in the NWC, but the NWC has a ton of great teams with a lot of talent so they will have to play together and hard every game. Boyer and Giles, I expect, to be there go-to players. We will see who else steps up to contribute for the team.