Here I will be continuing the team previews for each team 3A team in the Northwest Conference now that I finished 1A and 2A. Not every team will have their own article, as I will be combining those teams in which I don't have much information on. I will be dividing this up by class, then by team within the NWC. The next 3A team up is the Mount Vernon Bulldogs.
The Bulldogs had a great season last year and have most of their top players returning so this year should be another solid one. They do have a new coach coming in, the NWC coach of the year, Brett Farrer. He was coaching at Blaine HS last year. They finished the year going 14-7. They defeated Monroe 58-51 in the first round of the district tournament before losing to Stanwood 48-60 in the second round. They would be given a second chance game against Cascade but would fall to them 56-68 to miss out a chance at the state tournament.
Graduated: Carter McNeal, Alex Fast, Lucas Rodio
Returning: DeVari Davis DeVari Davis 6'2" | PG Mount Vernon | 2023 WA ('23), Quinn Swanson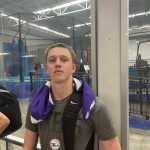 Quinn Swanson 6'2" | SG Mount Vernon | 2024 State WA ('24), Michael Johnson ('25), Lucas Johnson ('24), Notah Edwards ('24), Xavier Neyens ('25)
Breakout Player(s): Michael Johnson, Quinn Swanson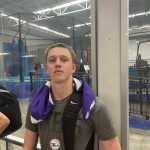 Quinn Swanson 6'2" | SG Mount Vernon | 2024 State WA
6'1" | CG | 2025
Mount Vernon | D1 Elite
To me, Michael is one of the top 2025 players in the entire NWC. I watched him for the first time live over the summer and I was very impressed. He scored 30+ points on the defending champion Lynden Lions. He was able to score at will, wherever he wanted. He hit mid-range shots to ease and ran the floor extremely well. He finds his teammates well too, often dumping the ball to his bigs for an easy lay-up. He has many shooters on the outside he can find too.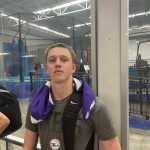 6'2" | SG | 2024
Mount Vernon | D1 Elite
Quinn is one of the best shooters in the NWC and I say that very confidently. He can absolutely let it fly from deep. His release is quick which helps him get his shot off before the defender closes out. He casually makes threes from 4/5 feet beyond the line and does it very consistently. He runs the floor well too, filling gaps and finishing lay-ups with ease.
This is a team I'm very excited to watch. I think they have a fantastic 3 guard combination with Swanson, Johnson, and DeVari Davis DeVari Davis 6'2" | PG Mount Vernon | 2023 WA . With the coach of the year joining the team who only lost 3 players, they are destined for another great year in which they should contend as a top team in the conference. They were very good in district/league play last year by winning 12 of their 14 games. The Bulldogs are going to be a fun team to watch this year.