Here I will be taking a deeper look into the schedules of each of the teams within the Northwest Conference to find some big games that people can keep their eyes on though, some of these games might not be conference games itself. And of course there will be more games that will have big circumstances and other things like that, but this is an early season look.
December 3rd: Mountlake Terrance vs Lynden (@ Lynden HS)
This game is going to be a great one right out of the gate for the defending 2A state champions. Mountlake Terrance, a 3A school, finished 6th in the state after the 3A state tournament. They played very well as a team and have some core players returning so they should have a similar season this year, if not better. This game features top 2024 player Anthony Canales Anthony Canales 6'4" | SG Lynden | 2024 State #197 Nation WA but what I will be watching for is the guard matchup between 2023 graduate Coston Parcher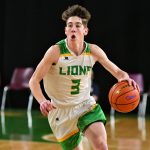 Coston Parcher 6'0" | PG Lynden | 2023 State WA and 2024 graduate Zaveon Jones Zaveon Jones 6'2" | SF Mountlake Terrace | 2024 State WA .
December 12th: Lynden Christian vs Mount Vernon (@ Mount Vernon HS)
Mount Vernon may not have made state last year, but they were very close and finished with a solid record going 14-7. Lynden Christian is the defending 1A state champions but are going to be without Andrew Hommes, who won the NWC conference MVP last season. They will be returning some key role players and have some younger guys who are ready to step up into bigger roles specifically, 2024 graduates Jeremiah Wright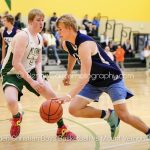 Jeremiah Wright 6'6" | PF Lynden Christian | 2024 State WA and Kayden Stuit. The Bulldogs have a trio of guards who I think will make big impacts of their own, in their own ways. 2024 graduate Quinn Swanson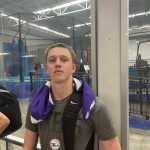 Quinn Swanson 6'2" | SG Mount Vernon | 2024 State WA is a lights out shooter who has an extremely quick release, 2023 graduate DeVari Davis DeVari Davis 6'2" | PG Mount Vernon | 2023 WA is crafty with the ball and creates well for himself and teammates. 2025 graduate Michael Johnson ll is a star in the making in my eyes, he can score at all 3 levels and distribute the ball to his teammates extremely well.
December 15th: Sehome vs Burlington-Edison (@ Burlington-Edison)
Both of these teams I'm excited to see play this year. Both teams will take jumps in my eyes. Sehome is gaining a hall of fame coach in Western Washington legend Brad Jackson. He will bring a lot to this squad and expand their current players games very far. They are led by a trio of 2023 graduates, Grey Garrison Grey Garrison 6'6" | PF Sehome | 2023 State WA , Mathew Storms Mathew Storms 6'3" | SG Sehome | 2023 State WA , and Grant Kepley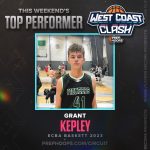 Grant Kepley 6'4" | SG Sehome | 2023 State WA . Kepley is a returning 2nd team all NWC player, one of the few players who wasn't a senior who was selected. He's crafty with the ball and controls the pace of the game well for the Mariners. Storms is an athletic wing who can shoot and drive the ball well, but his game is growing still. Garrison has taken the biggest leap of the 3 as he can now EASILY throw down in game dunks that he wasn't able to do last year. The Tigers also have a trio of 2023 graduates leading the way. Bennett Howe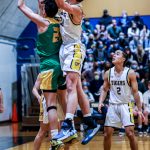 Bennett Howe 6'5" | C Burlington-Edison | 2023 State WA 's game has evolved in an amazing way. Howe has perfected his down low game and is always running the floor to get easy buckets. Blaine Granberg Blaine Granberg 6'3" | SF Burlington-Edison | 2023 State WA is an insanely athletic wing who finished around the rim very well. He can shoot from deep well, either off the dribble or off the catch well. Evan "Bubba" Ruiz attacks the ball hard and is a great ball handler. He's been leading this Tigers team over the summer as the primary ball handler. I'm mostly interested to see how he does against the Mariners backcourt of Kepley and Storms.
December 17th: Shorecrest vs Mount Vernon (@ Mount Vernon HS)
Shorecrest is a team who was on the brink of playing in the state tournament. Technically they did make the 3A state tournament, but lost a "play-in" game to Kelso. Shorecrest will be returning top 2023 player Parker Baumann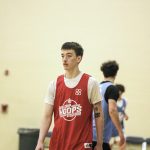 Parker Baumann 6'5" | CG Shorecrest | 2023 State WA and I believe he is destined for a huge breakout year where he will contend for the conference MVP. Shorecrest also adds 2024 shooter Anthony Najera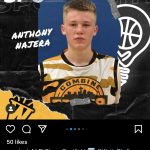 Anthony Najera 6'2" | CG Shorecrest | 2024 State WA from Marysville-Pilchuck. Anthony is absolutely lights out from deep and consistently is able to make the three from 3/4 feet beyond the line. The matchup between Najera and any of the Bulldogs 3 guards will be fun to watch. The biggest question mark? How Mount Vernon will guard Baumann for four quarters.
December 20th: Nooksack Valley vs Lynden (@ Lynden HS)
I'm including this game because I really do think of the Pioneers as a team who will surprise a lot of people and be a very good team, just like they did in football. They are a scrappy bunch led by 2023 graduate Bennett DeLange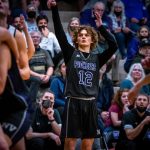 Bennett DeLange 6'2" | SG Nooksack Valley | 2023 WA and 2025 graduate Brady Ackerman Brady Ackerman 6'4" | PF Nooksack Valley | 2025 State WA though, they have many role players who will contribute as well. Lynden's Anthony Canales Anthony Canales 6'4" | SG Lynden | 2024 State #197 Nation WA will be the Lions' biggest factor as Nooksack Valley might not have what it takes to guard one of the top 2024 players in the entire state. Ackerman matchup up against fellow 2025 graduate Brant Heppner will be an exciting one to watch as well as 2 of the best big men within the NWC go at it.
December 21st: Lynden Christian vs Blaine (@ Blaine HS)
As I've mentioned, the Lyncs have a little bit of a new look but will still be a similar Lynden Christian team we always know. 2023 guard Tyler Sipma Tyler Sipma 6'0" | CG Lynden Christian | 2023 State WA might just be the best floor general in the entire NWC conference and will have the luxury of many weapons around him. Most notably Jeremiah Wright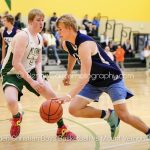 Jeremiah Wright 6'6" | PF Lynden Christian | 2024 State WA , who I've mentioned already this article. Wright is dominant down low and is going to be an absolute monster season. He's a beast on the glass and insanely athletic, he's a fun player to watch. Blaine is also a new look team in ways with a new coach coming into the mix. They haven't had a full squad this summer as 2023 graduate Carson Lehnert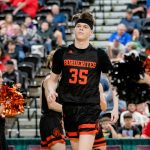 Carson Lehnert 6'3" | SG Blaine | 2023 State WA has been battling a back injury. With other 2023 guards Mathew Russ and Lucas Smith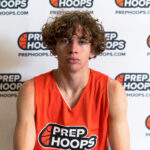 Lucas Smith 6'4" Blaine | 2023 WA , Blaine should have enough returning to have just as good of a season. The one question in this game will be who will run the point for the Borderites and who will stop Tyler Sipma Tyler Sipma 6'0" | CG Lynden Christian | 2023 State WA on the defensive side.
December 29th: Sehome vs Prosser (@ Yakima SunDome)
This Mariners team is going to learn a lot about themselves during the month of December. They play some very good teams and Prosser is one of those teams who could give them trouble. With Prosser ending the season very strong surprising people by making the quarterfinals of the state tournament, they are looking to grow off that. For the Mariners, I've mentioned the three 2023 graduates who are leading the way but they also have 2023 graduate Issac Lawerence off the bench and incoming freshman Nolan Wright who could contribute. Lawerence is easily the best 6th man in the NWC and I'd argue he could be a top 10 6th man in the whole state. He shoots the ball exceptionally from three but can also put it on the floor to get a bucket that way. To me, he's a starter on almost every other NWC team. Garrison will be a big factor in this game as well, along with Kepley.