The annual National Prep Showcase took place in New Haven, Connecticut again this year, and it featured some of the top post grad teams across the country. It was 3 days of nonstop action in front of tons of college coaches and NBA scouts, and the amount of next level players in the event is second to none.
We'll take a look at some of the many standouts from the event over the next week. Here's a look at part three of the top players from the New England teams in attendance.
JP Estrella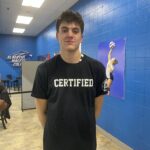 JP Estrella 6'11" | C Brewster Academy | 2023 State #45 Nation NLG | 6'10" C | Brewster 2023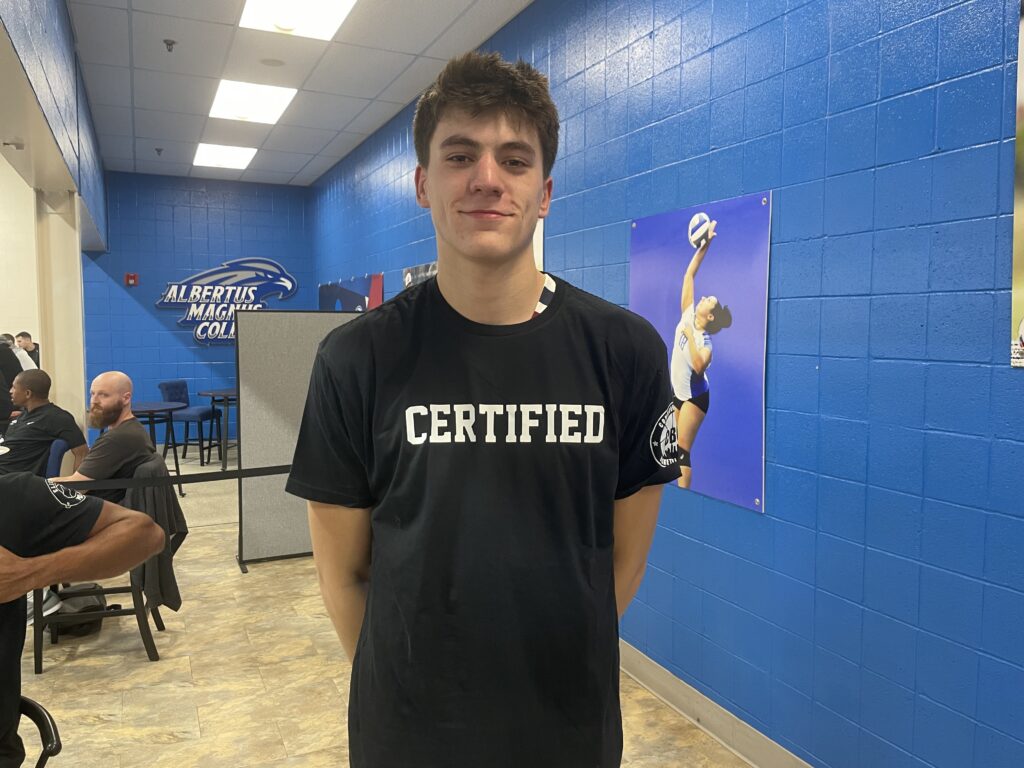 The Tennessee commit was one of the most impressive prospects at the event, and even on a loaded Brewster with at least 8 division one commits it was easy to see that he could be a difference maker in their run for a NEPSAC and national championship this year. The 6'10" big man is a walking mismatch as he shoots the ball extremely well from deep and is a good passer on the perimeter, he protects the rim well without fouling and he has great feel working in the high post and on the block as well. He finished the event averaging 12 points., 6 rebounds and 2.5 blocks per game helping lead them a 2-0 finish on the weekend.
Reid Ducharme Reid Ducharme 6'6" | SF Brewster Academy | 2023 State #97 Nation NLG | 6'6" WF | Brewster 2023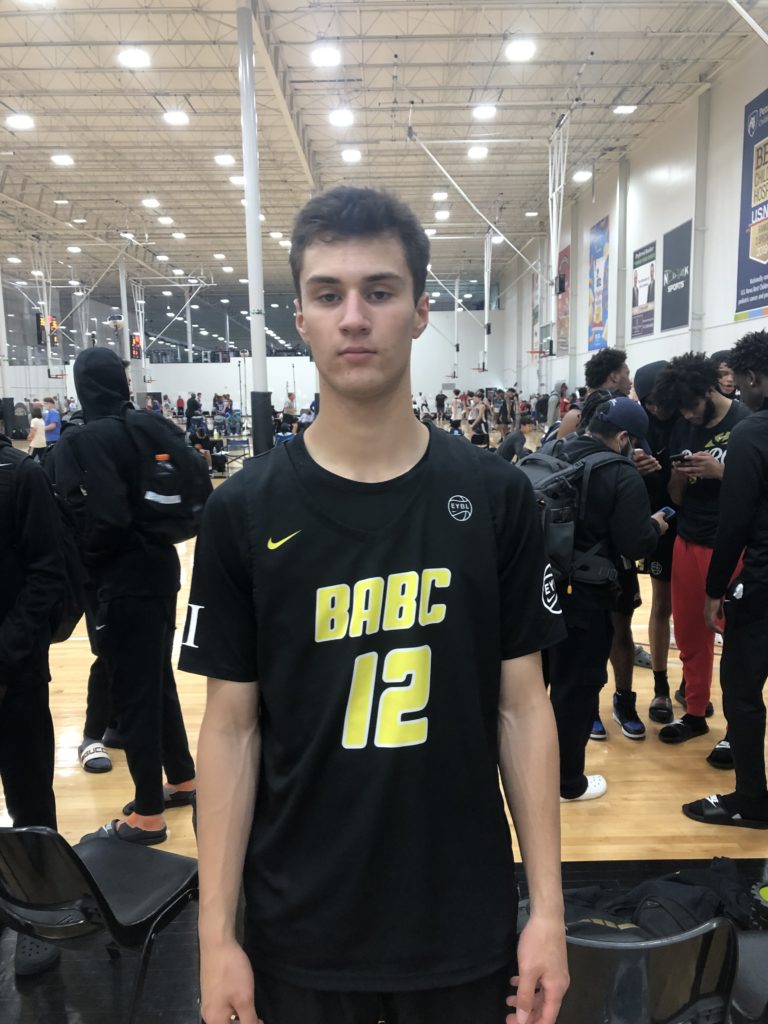 Ducharme has been a staple for Brewster over the past few years, and the Xavier commit showed why he's considered one of the top wings in New England as he showed he can make winning plays in a number of ways and that he can take over a game with his scoring ability too. He is skilled both on and off the ball to work to get open and make tough shots, he competes on the defensive end and wins 50-50 balls and he makes great decisions and has good instincts on both ends of the floor. He was huge for them in their second win over Fork Union, 18 points on 7-for-9 shooting from the field and 4-for-6 from deep.
Taylor Bol Bowen | 6'9" PF | Brewster 2023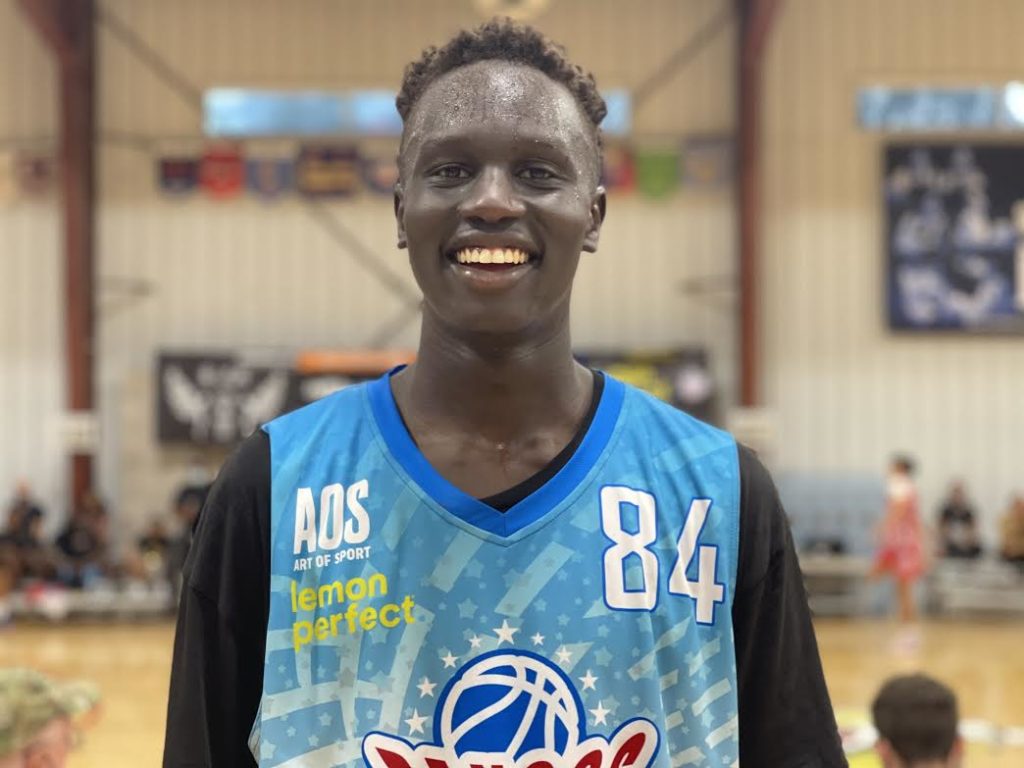 Bowen, who's committed to Florida State, is one of those prospects that is already impressive right now, but his ceiling is as high as any prospect that was in attendance and he showed a lot of flashes of that potential in their two wins this past weekend. The 6'9" forward is a big time athlete who runs the floor and can play above the rim, he moves his feet well and uses his length to get deflections and challenge shots at the rim and he can score the ball in a number of different ways and from multiple levels. He played within the system and did a little bit of everything for them, and he averaged 10.5 points shooting 9-for-16 from the field in their two games.
Comeh Emoubor | 6'5″ WF | Brewster 2023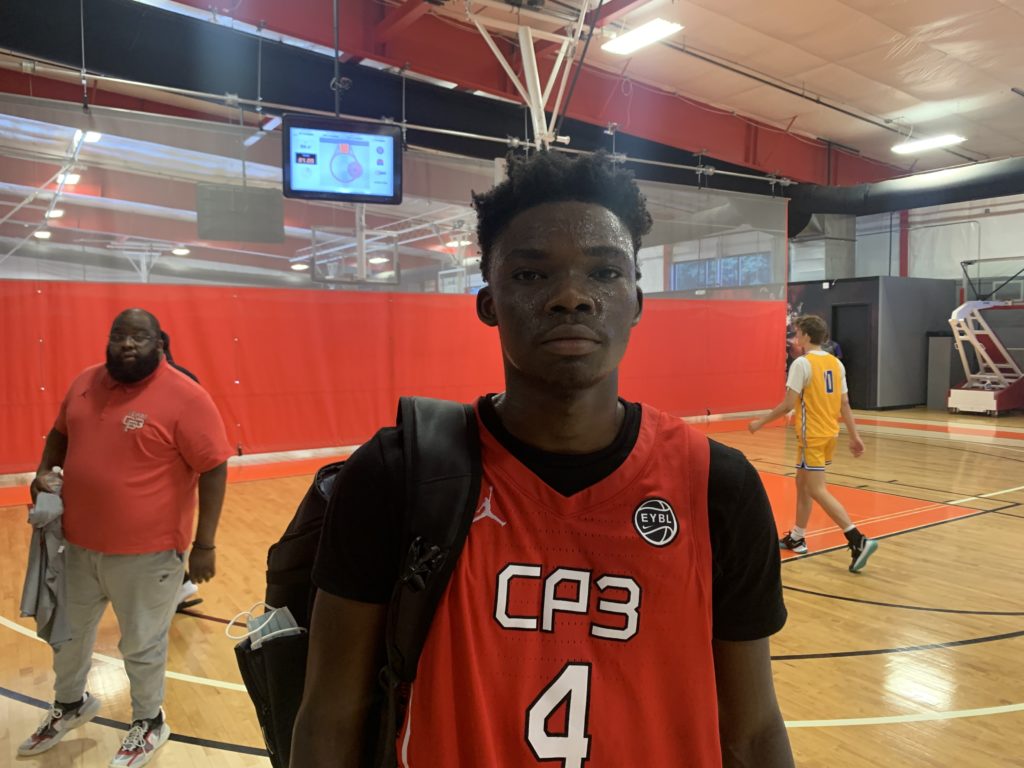 Emoubor is a new addition to this stacked Brewster team, and the UCF commit who hails from Raleigh, NC was great as he accepted his role off the bench and brought great energy to his team on both ends of the floor. He has great physical traits as he's strong and isn't afraid to get physical on either end of the floor, he was great in transition where he finished around the rim consistently and he showed the ability to score it in different ways both in transition and in the half court. He had a great game in their first win over Perkiomen, going for 9 points and 3 rebounds on 4-for-7 shooting from the field.
Carey Booth Carey Booth 6'10" | PF Brewster Academy | 2023 State #83 Nation NLG | 6'10" C | Brewster 2023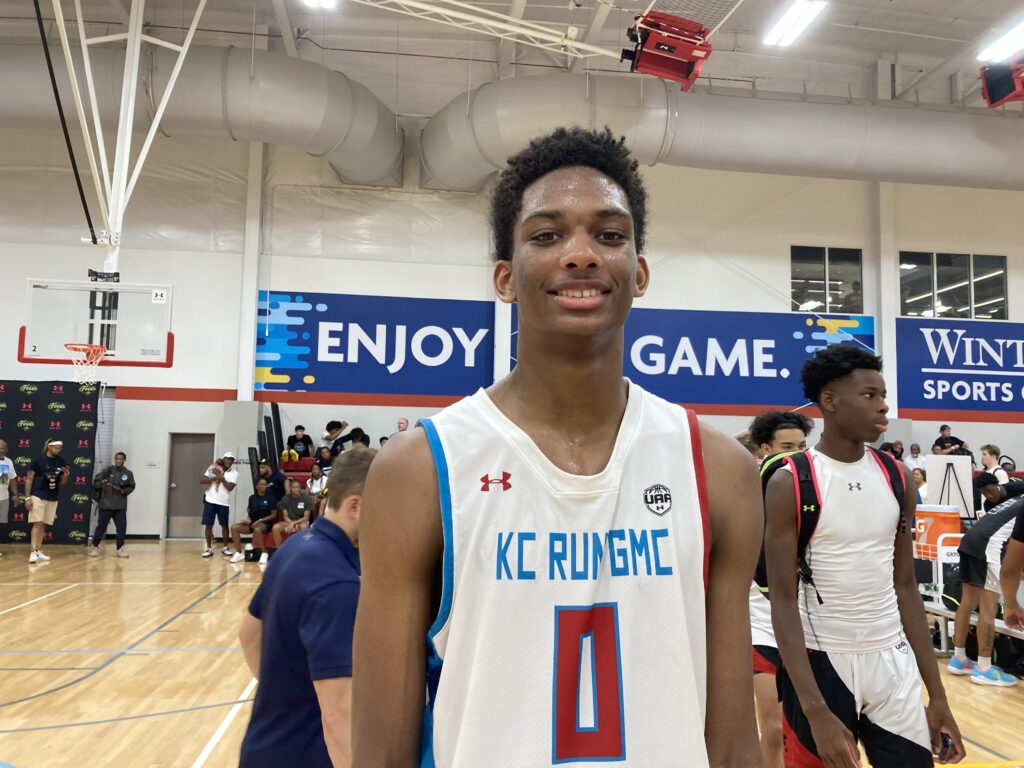 Booth is the biggest example of how deep this Brewster team is, as the 6'10" Penn State commit is good enough to start for almost any other team but comes off the bench for them and is one of four players they have that are 6'9" or taller. He's a skilled big man who can run the floor and finish above the rim, he can step out and knock down shots from deep and he is a solid presence in the paint on both ends of the floor. He was fantastic in their win over Fork Union, going for 15 points and 7 rebounds on 7-for-9 shooting from the field.
JB Frankel JB Frankel 6'4" | PG Brewster Academy | 2023 State NLG | 6'3" PG | Brewster 2023
Frankel transferred to Brewster after having a big junior season at Northfield Mt. Hermon last year, and he is the perfect guard to come off the bench and provide a spark for them. He handles pressure well and gets them into their sets, he can knock down shots from deep consistently and gets to spots in the midrange and in the paint and he's a good playmaker as well. In their win over FUMA, he had 8 points, 4 assists and 4 steals off the bench for them.