The annual National Prep Showcase took place in New Haven, Connecticut again this year, and it featured some of the top post grad teams across the country. It was 3 days of nonstop action in front of tons of college coaches and NBA scouts, and the amount of next level players in the event is second to none.
We'll take a look at some of the many standouts from the event over the next week. Here's a look at part two of the top players from the New England teams in attendance.
Tyler Betsey Tyler Betsey 6'8" | SG Windsor | 2024 State #72 Nation NLG | 6'7" WF | St. Thomas More 2024
Betsey is considered one of the top prospects in the NEPSAC and in the country in the 2024 class, and he showed why as he has a ton of tools that translate to the next level and still has room to improve moving forward. At 6'7" he has long arms and is a big time athlete on the wing, he shoots the ball well from deep and he's starting to improve his handle and ability to create shots off the bounce as well. He averaged 17 points and 6 rebounds as they went 1-1 on the weekend.
Louis Semona | 6'10" C | St. Thomas More 2023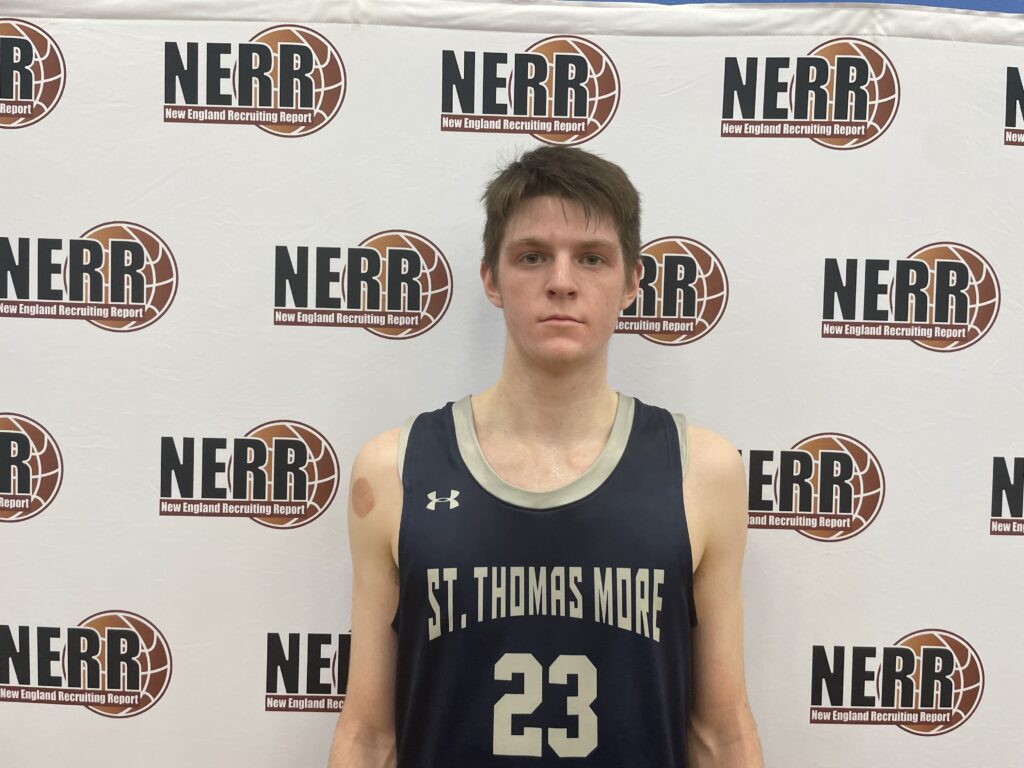 Semona was one of the available big men who increased their stock the most this past weekend, as the Cincinatti native was consistently productive and showed a lot of tools that will translate well to the next level. He's a stretch big who can really shoot it and space the floor, he ran the floor hard and got opportunities in transition and he competed on both ends of the floor. He averaged 15 points over the two games and was an impressive 11-for-14 from the field and 4-for-5 from deep in their two games.
Mirko Bramanti | 6'8" F | St. Thomas More 2023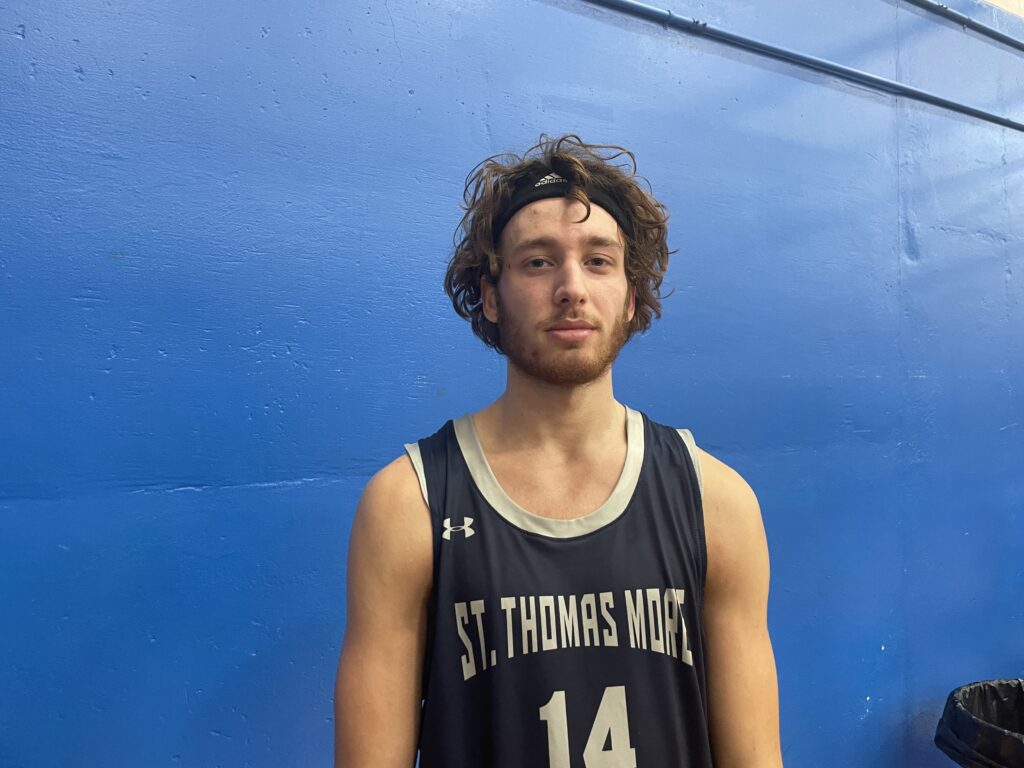 Brimanti was another forward for St. Thomas More that had scouts talking a lot, as he showed a lot of versatility and did so playing multiple positions and impacting the game in a number of different ways. The native of Italy showed a great skillset as he showed he can work on or off the ball to get open and create shots, he made great decisions and showed he's a good passer and he made shots from multiple levels with consistency. He averaged 15 points and 5 rebounds while pitching in 2 steals per game on the weekend.
Joson Sanon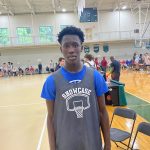 Joson Sanon 6'5" | SG Vermont Academy | 2025 State NLG | 6'6" CG | Vermont Academy 2025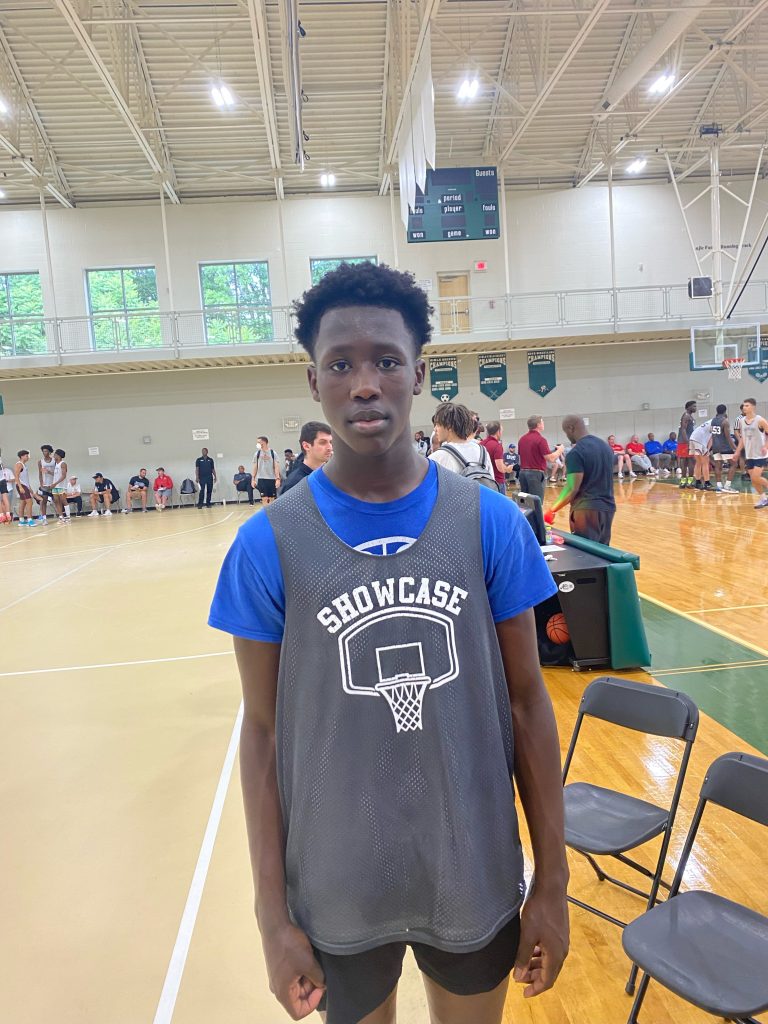 While Vermont Academy only played one game this weekend, a convincing win over Massanutten, Sanon played well enough to pick up offers from Iowa and Nebraska and I'm sure many other schools are going to be recruiting him moving forward. The 6'6" combo guard has terrific positional size to be a mismatch, he made tough shots from deep and in the midrange while also attacking the rim and he showed the ability to do a little bit of everything on both ends of the floor. He finished with 24 points and 4 rebounds on 10-for-14 shooting from the field.
Chike Ndefo Chike Ndefo 6'6" | PF Vermont Academy | 2024 State #233 Nation NLG | 6'6" PF | Vermont Academy 2024
Ndefo was an absolute monster in the paint for Vermont Academy against a very good front court for Massanutten, and while he's a little undersized he showed a great motor and was very productive. He runs the floor hard and is very physical to rebound and finish through traffic, he showed good touch in the midrange and out to the three-point line and he brings a toughness to his team that is easy to love. He finished with 17 points on 7-for-10 shooting from the field and pitched in 4 rebounds as well.
Jared Berry Jared Berry 6'1" | CG Vermont Academy | 2023 State NLG | 6'1" PG | Vermont Academy 2023
Berry is Vermont Academy's floor general and he played a terrific game in their win running the show and making a positive impact on both ends of the floor setting the tone for them. He's smooth with the ball in his hands and knows how to control the tempo and touched the paint at will, he picked his spots and shot the ball well and he made plays across the board while handling pressure and taking care of the ball. He finished with 10 points, 5 rebounds, 4 assists and just one turnover in their win.