The annual National Prep Showcase took place in New Haven, Connecticut again this year, and it featured some of the top post grad teams across the country. It was 3 days of nonstop action in front of tons of college coaches and NBA scouts, and the amount of next level players in the event is second to none.
We'll take a look at some of the many standouts from the event over the next week. Here's a look at part one of the top players from the New England teams in attendance.
Blake Barkley Blake Barkley 6'8" | SF Putnam Science Academy | 2023 State NLG | 6'8" PF | Putnam Science Academy 2023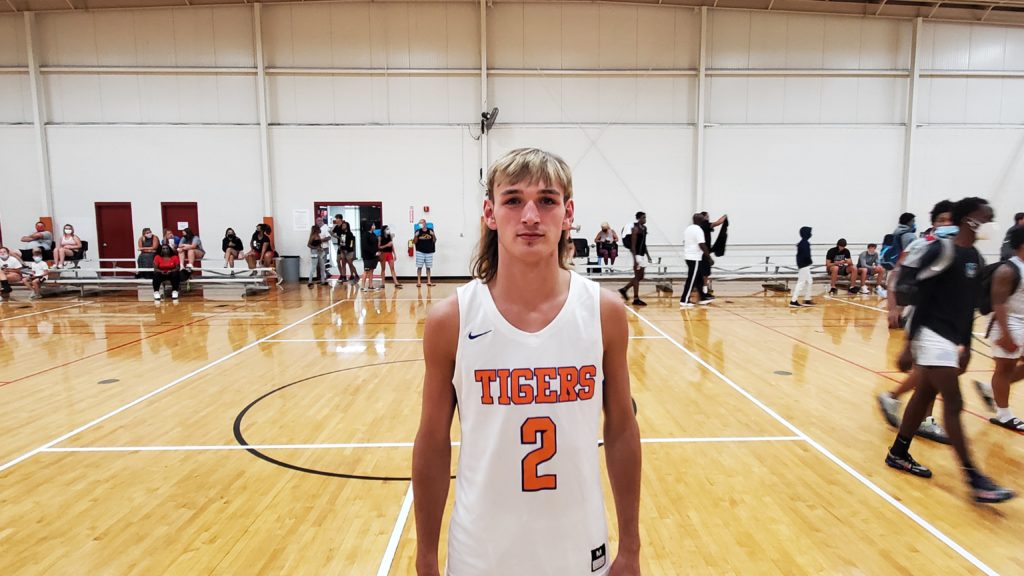 The recent Northwestern commit is one of a number of new players on another loaded PSA team that won the national championship last year, and he was fantastic for them, especially in their first win over Fork Union. He showed his versatility at his size as he played inside-out and impacted the game across the stat book, he showed his ability to stretch the floor and put it on the deck to get to the rim where he's an excellent finisher and he consistently makes the right play. He finished with 15 points on 6-for-7 shooting from the field in their game one win over FUMA.
Will Loving-Watts | 6'6" WG | Putnam Science Academy 2023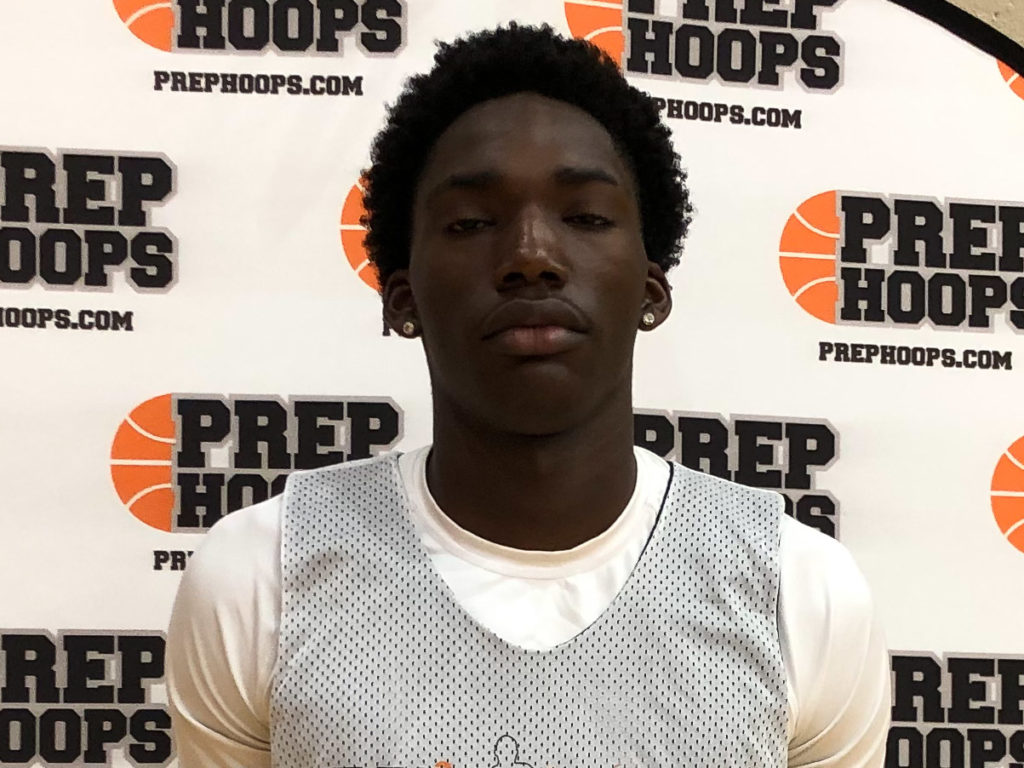 Loviing-Watts showed he's one of the better available wings in the NEPSAC and holds a handful of mid major offers, and he had a lot of coaches talking about him for a number of reasons. He has prototypical size on the wing and showed the ability to play on and off the basketball, he has a good mix of athleticism and skill set that he showed on the offensive end and he picks his spots and scores it well from all three levels. He averaged 11 points per game in their two wins.
Mouhamed Dioubate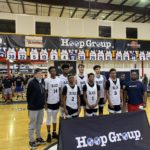 Mouhamed Dioubate 6'7" | PF Putnam Science Academy (CT) | 2023 State #103 Nation NLG | 6'7" PF | Putnam Science Academy 2023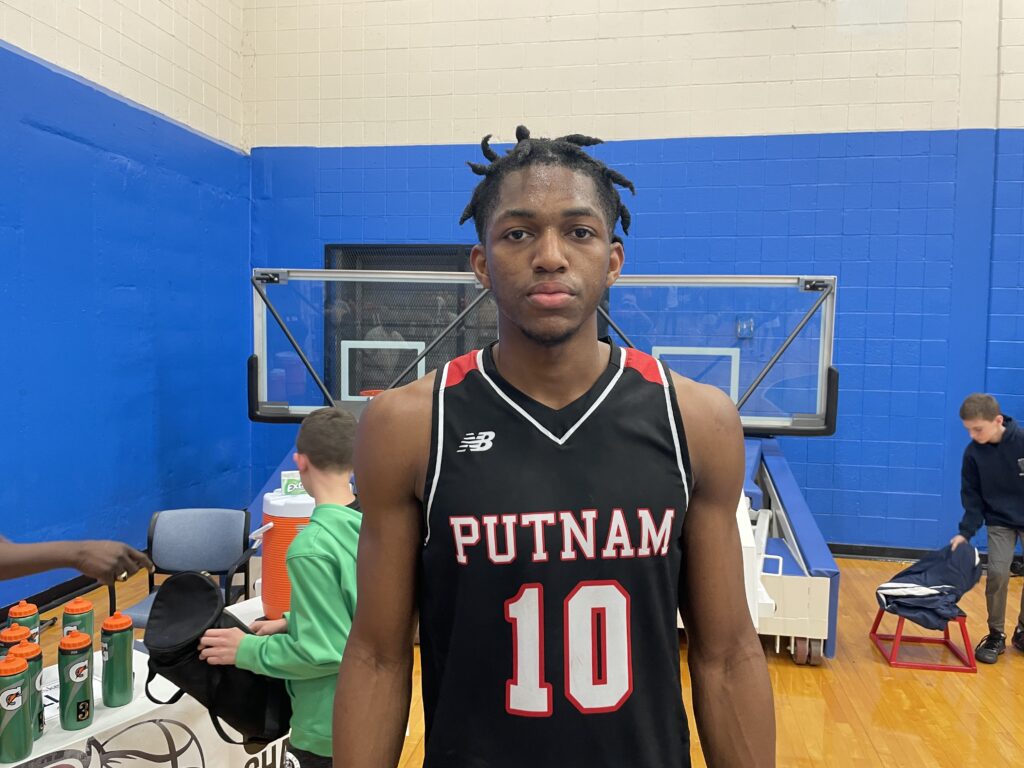 The Alabama commit is one of a number of very versatile players for PSA this season, and he showed that in their wins over Fork Union and Sunrise Christian. The 6'7" forward showed his mismatch ability playing and guarding multiple positions, using his strength to rebound and finish in the paint and showed his perimeter skill set with his ability to knock down shots and create shots off the bounce. He averaged a double-double of 14 points and 11.5 rebounds in their two wins.
Duane Thompson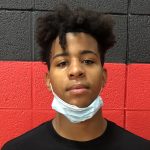 Duane Thompson 6'7" | PF Putnam Science (CT) | 2024 State NLG | 6'8" PF | Putnam Science Academy 2024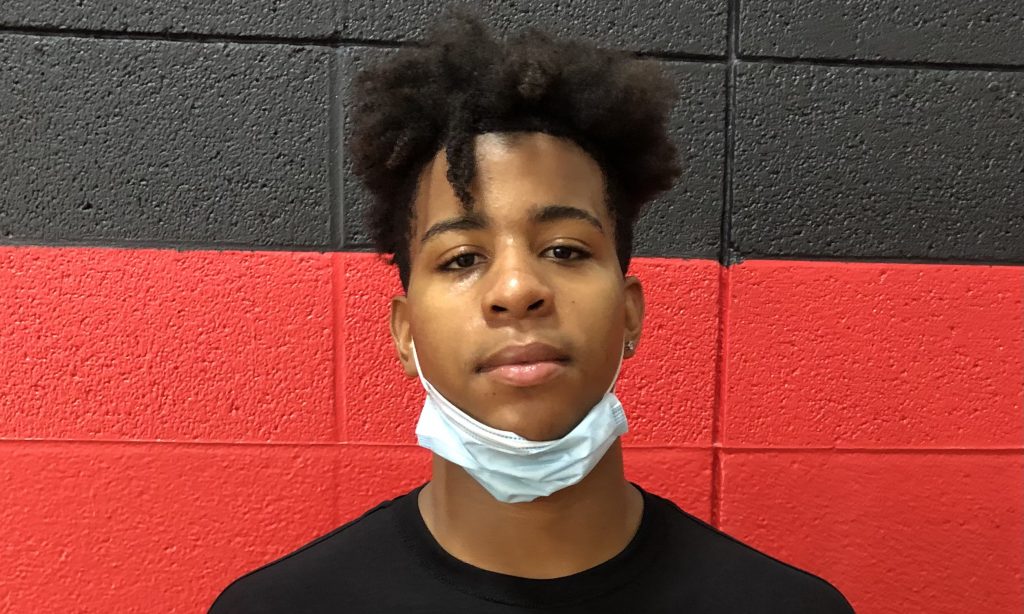 Thompson is a very intriguing prospect that is starting to see his recruitment pick up with high major programs, and he showed why as he's another very versatile forward that can do a little bit of everything when he's on the floor. The 6'8" forward is a walking mismatch as he steps out on the perimeter and can make shots, he's a good passer and ball handler for his size and he plays within the system to make winning plays. He didn't get big minutes this weekend as they're very deep with upperclassmen but it's easy to see why he's one of the top prospects in New England.
Benjamin Ahmed | 6'10" C | Putnam Science Academy 2026
Ahmed is a young big man with a lot of potential moving forward, and in their win over Fork Union he showed he can dominate in the post on both ends of the floor against a team that had a lot of size. He has a great frame with long arms and a strong upper body, he bangs in the paint and has soft touch around the rim and he's a big time rebounder and rim protector. He finished with 15 points, 13 rebounds and 4 blocks in their win over FUMA.
Seth Joba | 6'8" F | Bridgton 2023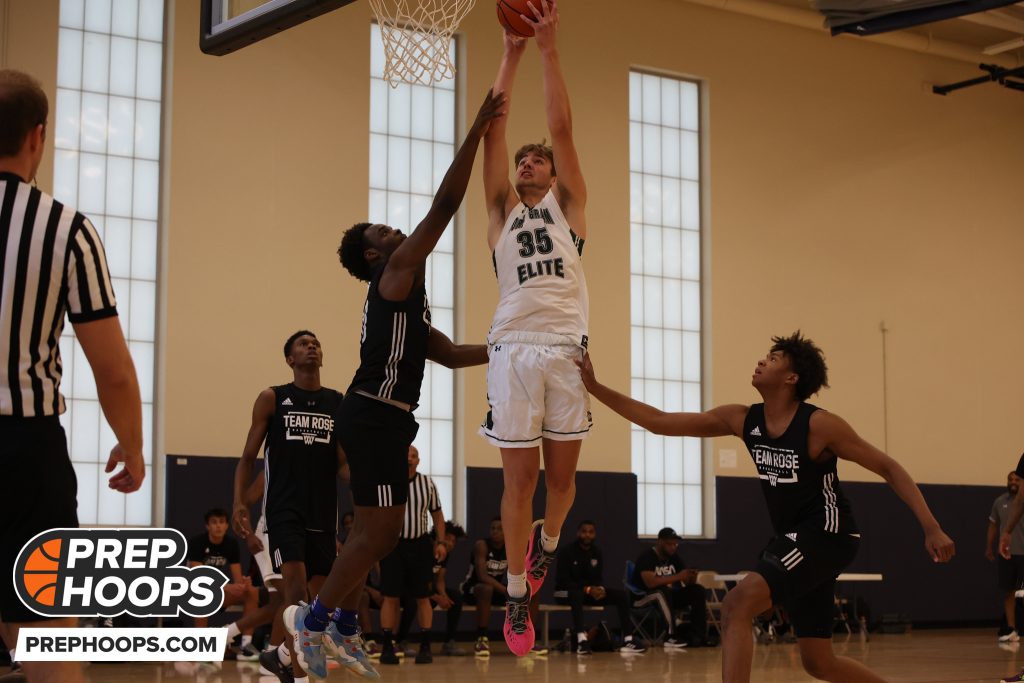 Joba had a lot of coaches raving about him in Bridgton's two losses to St. Benedicts and SoCal Academy, as he put up big numbers and showed he's a big time athlete with good size and an all-around game. He can guard multiple positions and used his athleticism to challenge shots, he ran the floor and finished above the rim and in traffic consistently and he showed he can step out and knock down shots as well. He finished the event averaging 17 points per game and shot 50% from the field.