The annual National Prep Showcase took place in New Haven, Connecticut again this year, and it featured some of the top post grad teams across the country. It was 3 days of nonstop action in front of tons of college coaches and NBA scouts, and the amount of next level players in the event is second to none.
We'll take a look at some of the many standouts from the event over the next week. Here's a look at part four of the top players from the New England teams in attendance.
Elmarko Jackson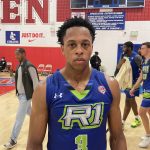 Elmarko Jackson 6'3" | PG South Kent School | 2023 State #21 Nation NLG | 6'3" PG | South Kent 2023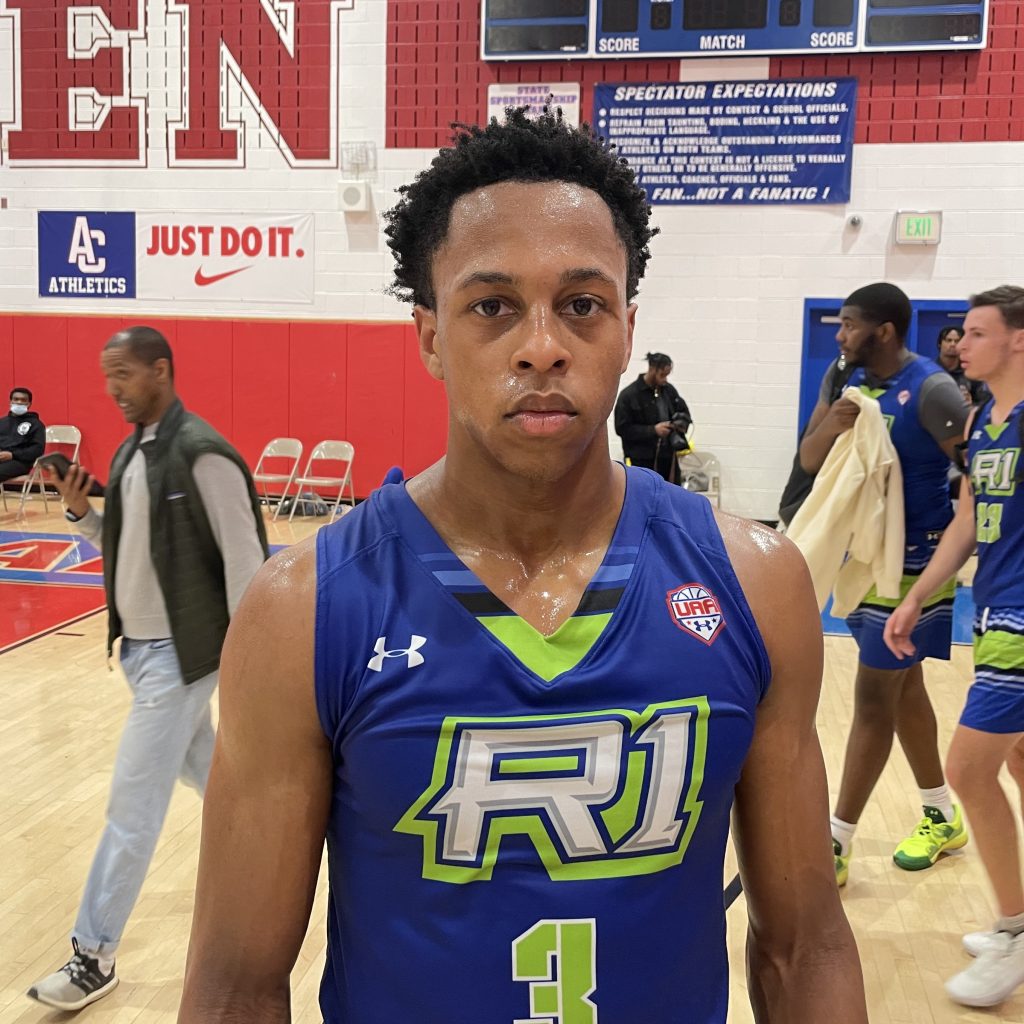 Jackson was one of the top prospects in the event, and the Kansas commit showed why as he made plays in so many different ways while they went 1-1 with a win over First Love and a close loss to IMG. The 6'3" guard showed his strength and athleticism as he got out in transition and got downhill to finish around and above the rim consistently, he made great decisions with the ball in his hands and he brought it on the defensive end guarding the ball well and jumping passing lanes. He dropped an easy 20 points against IMG and stuffed the stat sheet in their win against First Love.
Isaiah Watts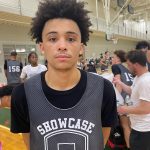 Isaiah Watts 6'3" | CG South Kent | 2023 State NLG | 6'4" WG | South Kent 2023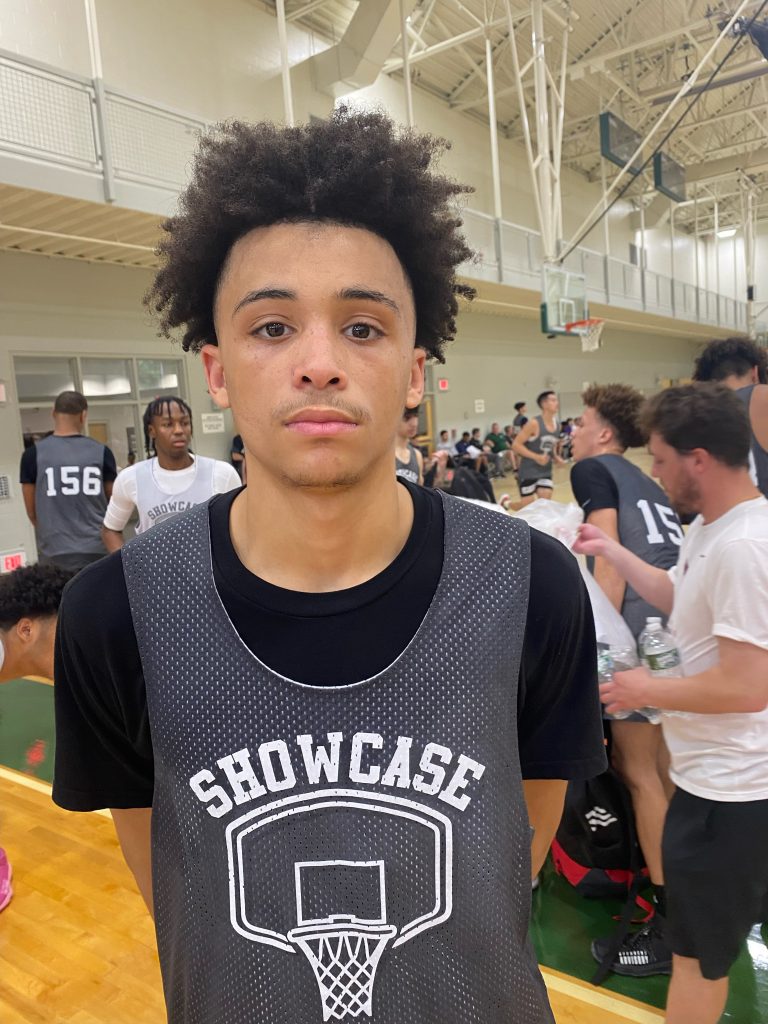 Watts was one of the most impressive available wings in the event, and he had schools from all levels there checking him out and raving about his massive upside. The 6'4" wing is a big time athlete who can crash the glass and play above the rim with authority, he made plays on the defensive end and as he continues to become a more consistent shooter he could have a big time college career. He finished the event averaging 12.5 points and 6 rebounds per game.
Jalen Cox | 6'4" CG | South Kent 2023
Cox was arguably the most consistent scorer for South Kent in their two games, as the available California native scored the ball in a lot of different ways and was efficient in doing so. He shot the ball well from deep off the catch, he showed a good handle and the ability to touch the paint to finish or make plays for others and he is a good option late in the shot clock to create and make tough shots. He averaged 15.5 points and 5.5 rebounds in their two games.
Jason Schofield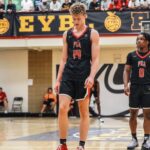 Jason Schofield 6'9" | PF South Kent | 2024 State NLG | 6'9" PF | South Kent 2024
Schofield was part of a talented South Kent front court, and he fits well with their attacking guards as a big who can stretch the floor and run the floor as well as score it in the post. He has great touch with either hand around the rim, he can step out and knock down shots from deep and is a good free throw shooter and he rebounds well on both ends of the floor.
Mason Blackwood | 6'6" WF | New Hampton 2025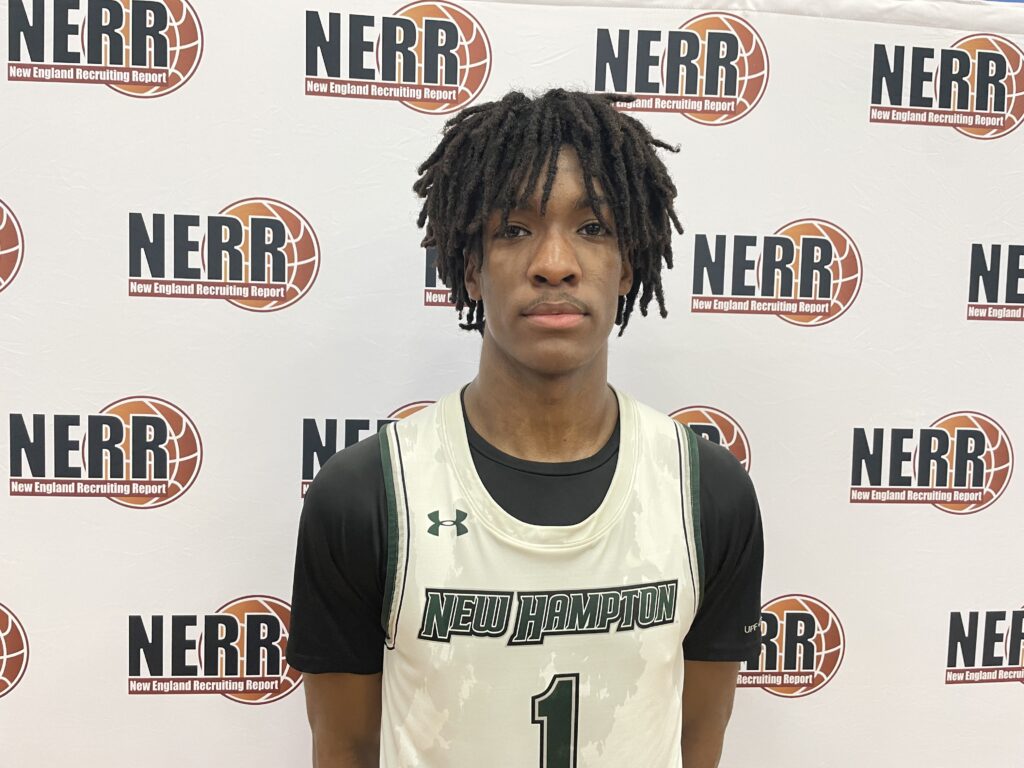 While New Hampton struggled against more experienced teams, the 2025 duo of Blackwood and Tillery were fantastic and provide a very bright future for them. Blackwood has tons of tools that are very intriguing moving forward as he already has great size and a good frame on the wing, he showed good athleticism and the ability to play on or off the ball and he still has a lot of room to get better moving forward. He averaged 13 points. 6.5 rebounds and 2 steals per game and had high major coaches raving.
Keyshuan Tillery | 5'10" PG | New Hampton 2025
Tillery may not be the biggest guy we saw this weekend, but he was one of the most dynamic and exciting players in the entire event and the fact that he's just a sophomore is very intriguing moving forward. He's a big time athlete who can play above the rim despite his size, he's lightning quick off the bounce and has a shifty handle to get in the lane and he can set the tone and make a big impact on both ends of the floor. The playmaking guard averaged 13 points, 4 rebounds and 3.5 assists in their two games.