Velva/Drake-Anamoose/Garrison won the 11B State Championship at the Dakota Bowl over Casselton by a score of 22-20 at the FargoDome.
Congrats to Velva/Drake-Anamoose/Garrison on the State Championship!
The All-State 11B Football Team was announced earlier this week. We are going to put a basketball spin on the All-State team by commenting on the players that also stand out on the hardwood.
November 28th is the first practice for Class B. It won't be long and we will be in the gym watching games!
*Scroll to the bottom for a table with All-State Football players in Class B basketball that are currently ranked by Prep Hoops.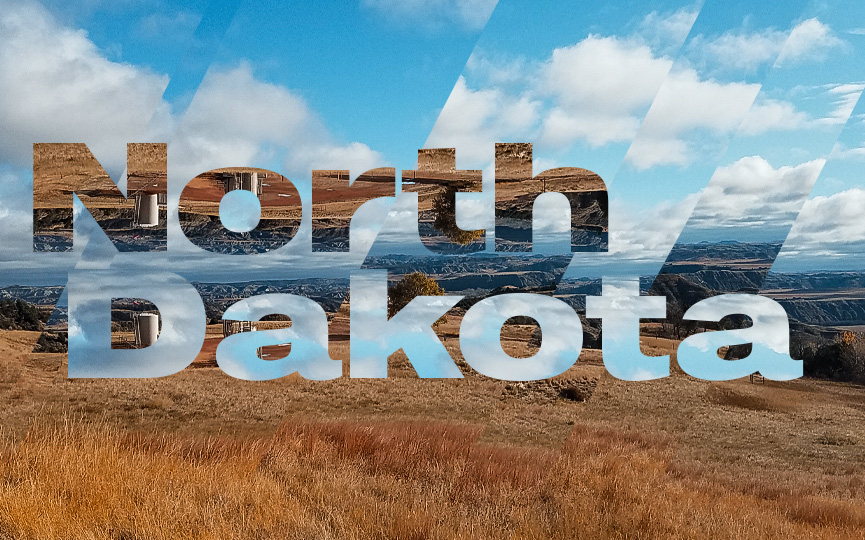 ALL-STATE
First Team Offense
Joey Desir Joey Desir 5'11" | PG Shiloh Christian | 2023 ND (2023) QB Shiloh Christian
-5'11 G, should be overflowing w/ confidence, good skills & fundamentals, creates for others, Skyhawks will be tough!
Ben Schepp Ben Schepp 6'1" | PG Velva | 2025 State ND (2025) QB Velva
-6'2 G, a natural leader, floor general on the court, playmaker on both ends, a quick athlete w/ sharp instincts & skills.
Trey Heinrich Trey Heinrich 6'1" | SG Kindred | 2023 State ND (2023) RB Kindred
-6'1 SG, will be a workhorse on the defensive side of the floor, gives great effort on the hardwood, solid all-around player.
Carson Haerer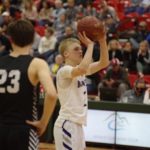 Carson Haerer 5'11" | PG Bottineau | 2024 State ND (2024) WR Bottineau
-5'11 G, a complete stat stuffer and a lethal scoring weapon, he can light the net on fire from deep, very skilled player.
Markus Kingzett (2023) Langdon
-6'1 G, good athlete, moves very well, leaves it all on the court, he will outwork his matchup, an excellent rebounder.
First Team Defense
Riley Sunram Riley Sunram 6'5" | PF Kindred | 2024 State ND (2024) DL Kindred
-Blown up as a football recruit, multiple D1 offers. Has an injury, will be interesting when he comes back to basketball.
Tyler Cruchet Tyler Cruchet 6'1" | SF Central Cass | 2024 State ND (2024) DL Central Cass
-6'0 G/F, selfless, will gladly give up his body to take a charge, creates TO's & gets many deflections, a great team player.
Peter Dryburgh (2023) DL Hillsboro/Central Valley
-6'4 PF, a strong, tough, and physical forward, will make up a talented frontcourt for the Burros, 2-way productive player.
Jake Starcevic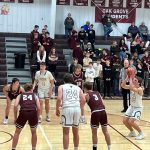 Jake Starcevic 6'2" | SG Thompson | 2025 State ND (2025) DB Thompson
-6'2 SG, a serious athlete, a prime-time playmaker, scores from every angle, deadly off the bounce, an alpha on the court.
Tyson Enget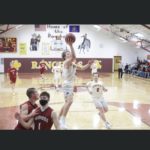 Tyson Enget 5'11" | PG Powers Lake | 2023 State ND (2023) DB Powers Lake
-5'11 G, All-State last season, will have a shot at being a Mr. Basketball candidate, a WINNER, highly productive, GAMER!
Second Team
Adler Paeper (2023) Oakes
-6'1 G, really good w/ the ball in his hands. Sees the floor well, quick/shifty, has a long wingspan, a lockdown defender.
Noah Sundby Noah Sundby 6'1" | SG Oakes | 2023 State ND (2023) Oakes
-6'0 F, another good defender for the Tornadoes, a hard worker w/ a motor that never stops, smooth jump shot, creative.
Gabe Allmaras Gabe Allmaras 6'4" | PF Harvey/Wells County | 2023 State ND (2023) Harvey/Wells County
-6'4 F, an all-around player that will produce outside & inside, high NRG player, hits the glass hard, a very versatile player.
Mitch Heinert
Mitch Heinert 6'5" | PF Nedrose | 2023 State ND (2023) Nedrose
-6'5 PF, BIG/powerful athlete, going to have a huge senior season, moves very well, full-contact player, double-double guy.
Jett Lundeen Jett Lundeen 5'11" | SG Bishop Ryan | 2025 State ND (2025) Bishop Ryan
-6'0 G, shoots it well from the perimeter, nice mechanics, good skill/smooth w/ the ball, makes the extra pass, clever on D.
Tarren Larson Tarren Larson 6'3" | SF Beulah | 2023 State ND (2023) Beulah
-6'3 F, very physical forward/4-man, plays his tail off on the court, is a good rebounder w/ a good understanding, GRITTY!
Luke Shobe Luke Shobe 5'9" | SG Dickinson Trinity | 2024 State ND (2024) Dickinson Trinity
-5'9 G, a dual-threat basketball player has a nose for the ball on defense, he can hit triples, a good athlete that moves well.
Bohden Duffield Bohden Duffield 6'1" | SG Bowman County | 2024 State ND (2024) Bowman County
-6'1 G, All-State last season, a STAR in every sport that he plays, fills up the stat sheet, superior athlete, a DOG on the court.