Public school basketball is back with a bang, and we've seen a ton of big time performances. Take a look at some that caught our eye from last week below.
6'3" | SG | 2023
Jordan | Dream Big Elite
This is a guy who's flown under the radar so far in the Hoop State, but this year may be his coming out party. Bridges has been averaging 28 PPG on an absurd 74% from the floor over two games, one being a 32 point night in a tight loss against a tough Millbrook team. He's been awesome at all three levels scoring the ball, especially off the bounce. He had some big time pull up jumpers, both at the mid range and the three point levels to keep them close the entire game. He initiated the break with good defensive rebounding, and passing lanes were dangerous all night with him lurking in them ready to pick passes off. If he can keep his scoring pace up, he will be a late bloomer many discuss as we get further along in the season.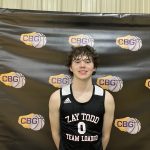 6'7" | SF | 2025
Millbrook | Team Loaded Va
Langdon has been a volume shooter so far, but I was impressed with what I saw from him in Millbrook's first three games. He's scored above 24 points in every game, showcasing his ability to come out and play every game, even if his shots aren't falling. His 3P% has been only at 33% so far, but we expect that to rise back to his normal numbers as the season goes on, which only he means he will be dropping huge games in the future. He's still on the court trying to make winning plays and playing hard even when the shots are not falling, doing what he can as a 2 guard to impact the game. Also important to note is that he's a sophomore; his ability to score and shoot the ball will only take off from here. Langdon will project as a D1 volume shooting guard, and we'll see him showcase that ability just like he did this past week in many other games this year.
6'6" | SF | 2023
Central Academy | EA Prep
Shearin has looked good in two games where he's put up 27 and 32 points respectively for Central Academy. He's more of a guy that works in the paint and has a soft touch around the rim, but in his last game against Union Academy, he was 3-3 from deep. He's a physical body who draws fouls and finishes through guys at the rim with excellence. His size allows him to be a presence as a rebounder, but shows more fight defensively than offensively when crashing the boards. IQ and hustle plays are a part of his book, and he always looks like a leader out on the court whether in victory or defeat. He's got a D3 kind of size and game, and with more strong performances like he's showed so far, there should be schools coming to sniff around more this year.
6'6" | CG | 2023
Hough | Team Wall
McCormick is a name I admittedly didn't know much about until this past week, where his numbers caught my eye and I've dug a little deeper and watched him play. He is an impressive, versatile wing that plays above the rim and gets to the hoop with quickness and strength. He's got some real scoring chops to go along with his athleticism and length; he reminds me of a Jalen McDonald type player so far. He fights hard on the offensive glass to follow up on his misses at the rim, and loves to put back dunk it or finish strong through contact. On defense, he's got the ability to contest or alter shots as well as pick passes off and go the other way for a big time slam. He's got some real D1 potential, and would be a steal for a D2 squad that potentially picks him up with the way he can play on both ends.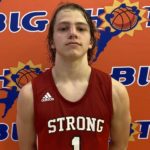 6'1" | PG | 2023
Fuquay-Varina | Strong Center 2023
One of the best pure playmakers in the state is Jake Hart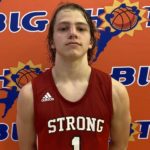 Jake Hart 6'1″ | PG Fuquay-Varina | 2023 State NC , a name that should be more familiar to 919 basketball fans as the year goes along. He's dished out 20 total assists in two games against Holly Springs and Middle Creek, and his ability to make reads out of the pick and roll and off the dribble is impressive. His IQ and ability to make the right play, not only while passing but just being on the floor is also what sticks out to me. He's not the most elite scorer, but can get his when necessary, including hitting the open three. He's a solid floor general that thrives when he's given space and time to work with, letting him dice defenses as he wants to. Let's keep an eye on Hart as the year goes on and see whether his playmaking prowess continues to shine.