The premiere Central Florida season opening has a card full of under the radar prospects. Now holding girls and boys basketball game the two day tournament is 24 hours of basketball. We break down some of the biggest names in attendance down below.
Wildwood
The Wildcats bring back a scrappy group. After averaging a shade under ten a game as a freshman Adan Corbin is back after a significant growth spurt. Zechariah Poyser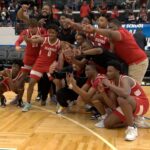 Zechariah Poyser 5'11" | PG Wildwood | 2023 FL is a shifty lead guard that can get to the rim and kill you in the midrange.
Forest
X'Zavion McCoy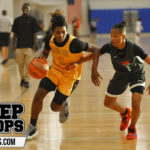 X'Zavion
McCoy
5'9" | PG
Forest | 2024
FL
McCoy is a capable floor general that can find teammates and give you double digit scoring. He runs the offense to and constantly looks for the open man. He's a scrappy defender and exudes leadership. As a younger junior he has plenty of time to continue to get better.
Lake Howell
The Silver Hawks have an interesting mix of senior and young talent. Kesean Lowe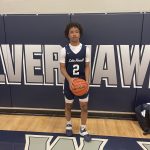 Kesean Lowe 5'9" | PG Lake Howel | 2023 FL had moments where he looked like a small college point guard last season. He's quick, rarely turns the ball over, and knows how to get his teammates involved while keeping the defense on its heels with his penetration. Mekhi Thompson is a borderline prospect that's taken steps over the summer. With solid perimeter size at 6'3 he's a consistent floor spacer and makes and finishes plays in transition.
Downey Christian
Downey will have the best three guard lineup in the gym. Between Joviel Acevedo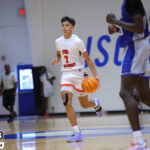 Joviel Acevedo 6'4" | PG Downey Christian | 2023 State FL , Gabe Morales, and Aiden Agnew Aiden Agnew 6'6" | SF State FL there's plenty of size, playmaking, and scoring to go around. When you add in Anniel pichardo and Ermil Fleurnoil Ermil Fleurnoil 6'7" | PF Downey Christian | 2023 State FL who give Downey a defensive edge on the wing and the block it's a deep group of players with college aspirations.
Southridge
The Spartans have an interesting roster with talented guards and size. 6'6 Koree Cotton Koree Cotton 6'4" | SF Souhtridge | 2023 State FL recently committed to VMI and holds a top 30 spot in our state rankings. Rey Daniels
Rey Daniels 6'0" | PG North Miami | 2024 FL lit up the Prep Hoops circuit with his speed, downhill attacking, and playmaking. Kas Williams will anchor the paint as a 6'9 big man with interesting physical tools.
Impact Christian
The Lions bring size, grit, and a talented backcourt to Wildwood. Taylor Thompson Taylor Thompson 6'0" | CG Impact Christian | 2024 State FL and Sterling Moody Sterling Moody 6'2" | PG Impact Christian | 2025 State FL are emerging as top prospects among the state in their class. Isaac Edwards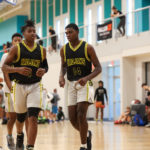 Isaac Edwards 6'5" | SF Impact Christian | 2023 State FL and Jordan Mikell Jordan Mikell 6'7" | SF Impact Christian | 2023 State FL provide size in the paint at 6'6 and inside out scoring.