Every November prior to the regular season tipping off, Mount St. Joseph hosts a four-team scrimmage featuring other top-notch programs from the DMV. This year's had some heavy-hitters as Sidwell Friends, Gonzaga and Eleanor Roosevelt all made the trip up to Baltimore. I was in attendance and will break down some takeaways from the action. Each team played in three scrimmages. The first two quarters consisted of the expected rotation while the third period was dedicated more towards the bench players getting some important reps.
The Amani Hansberry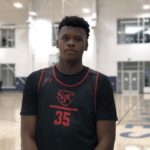 Amani Hansberry 6'7" | C Mount St. Joseph | 2023 State #52 Nation MD grab-and-go experience
Over the years, I've been fortunate to have a front row seat to Hansberry's development from a back to the basket big to a guy who can be a functional play maker with the ball in his hands. The Illinois commit showcased continued confidence in his ability to haul in defensive boards, push the tempo himself and make sound reads as a passer off the live dribble for assists. He did this on several occasions and found Austin Abrams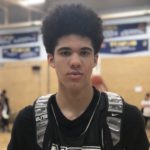 Austin Abrams 6'3" | SG Mount St. Joseph | 2023 State MD flaring out for three's, Ace Valentine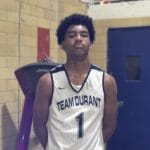 Ace Valentine 6'2" | PG Mount St. Joseph | 2023 State MD streaking down the sidelines or Tyonne Farrell Tyonne Farrell 6'6" | PF Mount St. Joseph | 2024 State MD rim-running. Hansberry also hit a number of pull-up three's in a half court setting, further exposing the overall versatility that he offers as a five.
Jalen Rougier-Roane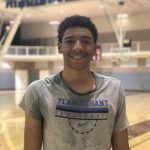 Jalen Rougier-Roane 6'4" | SF Sidwell Friends | 2025 State MD 's stock
I've always been high on Rougier-Roane's potential as being one of the best prospects in a loaded 2025 class, but he is progressing faster than I thought. He boasts great size at 6'5, can create for himself off the dribble and is getting very comfortable knocking down shots off the bounce. He hit a few while I was watching Sidwell last night in particular a couple of high-level fadeaways. Even with his ability to create mismatches on most the majority of his possessions, Rougier-Roane has a good feel for what a good shot attempt is and doesn't take the flow out of the offense.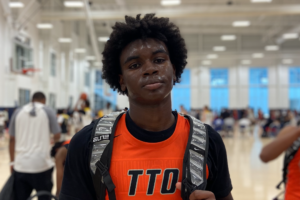 Gonzaga's youth
Gonzaga head coach Steve Turner has a stable of youth that has a chance to turn into a future juggernaut. Headlined by the No. 2 player in our 2025 rankings in point guard Nykolas Lewis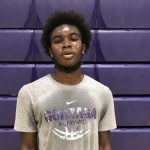 Nykolas Lewis 6'2" | PG Gonzaga | 2025 State MD , the Eagles also flaunt 2025 Derek Dixon Derek Dixon 6'5" | SG Gonzaga | 2025 State MD , 2025 Alex Touomou
Alex Touomou 6'5" | PF Gonzaga | 2025 State MD and 2025 Will Harper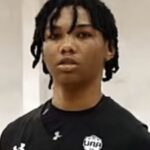 Will Harper 6'4" | SG Gonzaga | 2025 State MD . Lewis is by far the most skilled and high IQ player currently in the class. Dixon and Touomou made their impact from beyond the arc yesterday on top of offering positional size that brings versatility. Harper brings energy and shot-making ability off the bench at 6'4. While they all are further polishing their games, it's safe to say they're the foundation for what will be a lethal Gonzaga squad in two years. Not to mention the youngins will have a major hand in Gonzaga making a run in the WCAC this season…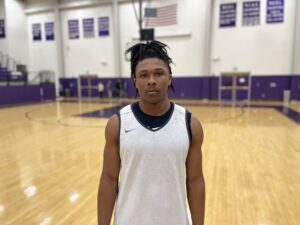 Bryson Whitley is on my radar
It was my first time getting eyes on Whitley yesterday and I'm intrigued about what the unsigned senior point guard can offer. The 6'0 floor general has a stocky, strong build but comes with effective burst and change-of-pace ability. He got to the rim with regularity, converted on stop-and-pops from the midrange and made good deliveries to others on drives. Seton Hill, Randolph Macon and St. Mary 's (Md) are all recruiting Whitley, but he remains open to other programs who may look to get involved.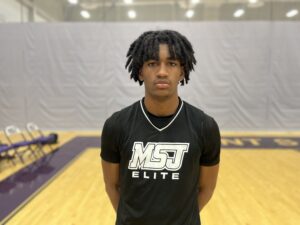 Ace Valentine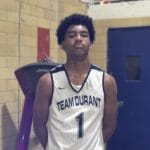 Ace Valentine 6'2" | PG Mount St. Joseph | 2023 State MD 's progression
Valentine made his commitment to UMBC in the summer and will prove to be a steal long-term. He's a 6'3 lead guard who can act as an initiator of the offense while offering the ability to create for himself, but what I noticed last night was his decision-making as a passer off the live dribble. Whether he was operating in ball-screens where he'd get into the paint or beating his man off the bounce in space, Valentine made great finds whipping passes cross court to open shooters. He used to be more of a tunnel vision driver and last night there were times where he could've taken the to the basket and drew a foul, but he elected to make the right play for someone else. That's growth.