Only a week into this young season it seems some humble pie is more seasonal than pumpkin pie, as our rankings are wildly off on some players. Remember all rankings estimate where a basketball player will be at their peak. Can they play college basketball at some level? If yes, then they will be somewhere in the Top 125ish of their class.
'23 Jason Burch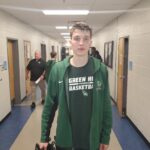 Jason Burch 6'5" | C Green Hill | 2023 State TN (Green Hill)
Was: #91
Will be: 121 ish
Why?: Dominated the low-block, but I mistakenly thought he was 6'8″ for the last two years. He is obviously 6'5″ and still dominates 4A high school basketball at 6'5″ . Amazing footwork. Bull strong in the hips. Does not fear contact.
'24 Rex Harmon (Green Hill)
Was: Unranked
Will be: Top 150
Why?: Broad shoulders. Confident, physical defender. Slides feet and plays with the chest. Can't handle like a guard just yet.
'23 Parker Overath Parker Overath 6'1" | PG Green Hill | 2023 TN (Green Hill)
Was: Unranked
Will be: #205
Why?: Sensible.
'25 Aaron Mattingly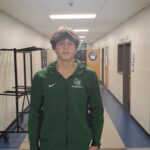 Aaron Mattingly 6'5" | SG Green Hill (football) | 2025 State TN (Green Hill)
Was: Watch List
Will be: #20-#25
Why?: Essentially, Mattingly will hold where he is. He is so agile at 6'5″. D1 SF without question. There are several bonehead plays still in his habits, but Mattingly will mature out of those. In warm-ups, Mattingly showed off a very, very smooth, high-release thre-pointer. Consistent. He did not make one in the game, but the potential is there to be a face-up 3/4 as soon as next week.
Isaiah Divens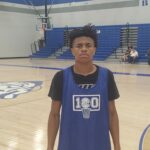 Isaiah Divens 6'1" | PG Blackman | 2023 State TN (Blackman)
Was: #94
Will be: 110 ish
Why?: The big, most glaring takeaways from this experience was Isaiah's erratic free throws and elite passing vision/execution. Isaiah Divens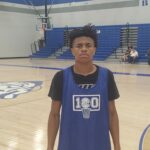 Isaiah Divens 6'1" | PG Blackman | 2023 State TN showed off the worst free throw shooting form seen this season. Missed two free throws midway through the first quarter, which in itself is mildly irritating, but it was not an aberration. His pre-game shots looked spotty all over the floor. Isaiah played alongside four sophomore starters. He wonderfully played the role of pass-first point guard, but it took about 12 minutes for his teammates to settle into the game. His passes found a home, but not a basket during the previous portion. Divens rebounded and will always rebound at an elite level for a point guard. Springy legs and high effort. Look for Divens to land several JuCo/NAIA options. Few are faster with the feet.