Region 9 has been solid for the past few years and this year we do not want to miss out on any players that will light it up over in southern part of Utah County Here are a few key players in the region across the board.
Bennett Averette || Maple Mountain ||
Last season Bennett was tough as he averaged a little bit over 7 points a game and this season thee is no reason why he will not be able to put up some bigger numbers as last season he almost hit 50 three-pointers in the season. Look for him to step it up with some more size on the roster that could attract more bodies which will allow him to get some open looks at the rime in the perimeter.
Aaron Costagnetto Aaron Costagnetto 6'1" | PG Provo | 2024 State UT || Provo ||
With last year not going so well with a 1 win season there have been a lot of changes at Provo. One thing that hasn't changed or that we do not expect to change is the scoring production of Aaron, as he is a player that can score at will and he takes what you give him. Solid shooter from deep and there is no reason why he can't be a 15+ a game scorer. Look for him to carry the load on a new look team with a new scheme and a new coach.
Chase Degraffenried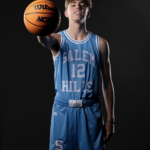 Chase Degraffenried 6'3" | CG Salem Hills | 2024 State UT || Salem Hills ||
15 double digit scoring games last season and he was just finding guys as he had a good number of assist and he also did a good job rebounding. Look for Chase to be a difference maker out on the on both ends of the floor. With a few young guards he will go against he has an advantage as vet player that has seen a lot of minutes at the varsity level.
Jackson Rhees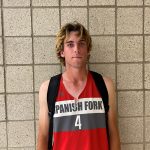 Jackson Rhees 6'0" | SG Spanish Fork | 2023 State UT || Spanish Fork ||
Jackson will be one of the key guards on this Spanish Fork team. Jackson scores the ball well but he will need to pick it up.
Jamyn Sondrup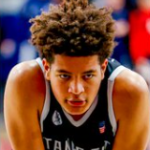 Jamyn Sondrup 6'9" | C Springville | 2026 State UT || Springville ||
One of the things that was evident in the Fall and Summer is that some of their young player were going to get some run. Jamyn would obviously get run as a freshman at any school in the state and he is a force. Look for him to make an impact right away.
Reece Dent Reece Dent 6'8" | SF Wasatch | 2024 State UT || Wasatch ||
Although he did not impact the game very much last year this season his size and strength will need to be tapped if they want to compete in the region and in the state as Reece is a solid big at 6'7 and he is nice around the rim.