A lot of talent out in the Southern half of Utah. Here is Part 2 of Key Players out in Region 10.
Owen Mackay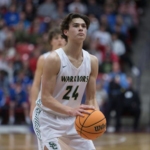 Owen Mackay 6'5" | CG Snow Canyon | 2024 State UT || Snow Canyon || 2024 ||
Owen is a player that does not get the respect he deserves. He is a world class athlete and he is a big time hooper. He will be playing club ball this Spring and Summer that will likely change that but if he were playing in 6A or 5A he would be on the radar of all the D1 schools. In time he will be a huge part of what Snow Canyon does as he is one of the returning players in a team that lost their two best players from a year ago as Bowen Hammer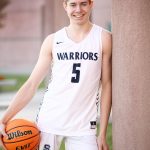 Bowen Hammer 6'7" | CG Snow Canyon | 2023 State UT is in California now and Lyman Simmons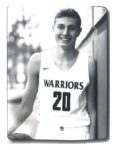 Lyman Simmons 6'9" | PF RSL Academy | 2023 State UT is at RSL Academy. Owen is a must watch and he will be key for Snow Canyon to make a run again.
Will Warner Will Warner 6'2" | CG Snow Canyon | 2023 State UT || Snow Canyon || 2023 ||
Another player that will need to be big time this season as he was a contributor last season and this season he will need to really turn things up as the team will rely on his scoring a lot more.
Owen Lloa Owen Lloa 6'4" | C Hurricane | 2024 State UT || Hurricane || 2024 ||
Hurricane has a player in Owen that does a little bit of everything. He is a going to have to be a consistent stat stuffer. Look for him to be a bigger threat out there racking up double-doubles.
Griffen Shepard || Pine View || 2024 ||
Last season he had some games that were off the charts as he went off scoring from all over the place and if he can get that same energy and double those type of games this season Pine View could shock some people and that is simply with one player having themselves a better productive season. He only hit 14 three-pointers last season and this season he could increase those makes and he will be a problem.
Eli Allred Eli Allred 5'11" | CG Desert Hills | 2024 State UT || Desert Hills || 2024 ||
Eli was money last year for Desert Hills. This kid plays with a high motor and that activity on the floor allows him to gather some tough rebounds. He is going to have some double-doubles and once he gets that three-ball going he could help Desert Hills compete.