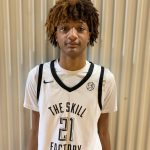 6'7" | SF | 2025
Parkview | TSF Mack
Jacob Wilkins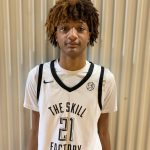 Jacob Wilkins 6'7″ | SF Parkview | 2025 State GA had his coming out party on Saturday, going for 27 points in a big win over Buford and a couple of highlight reel finishes. Wilkins is especially springy at 6'9 and likes to finish everything above the rim. He also showed the ability to stretch the floor, knocking down a couple of threes. Since arriving at Parkview, Jacob Wilkins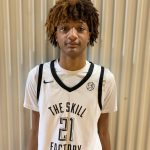 Jacob Wilkins 6'7″ | SF Parkview | 2025 State GA has been making a solid case as one of the most intriguing 2025s in the country.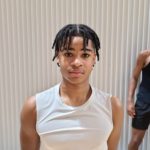 6'0" | PG | 2024
Grayson | Team Thad EYBL
CJ Hyland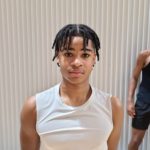 CJ Hyland 6'0″ | PG Grayson | 2024 State GA has wasted no time getting acclimated at Grayson and has started the season on a very high note. He followed up last weekend's 27-point performance with a 19-point outing against Etowah, 17 of which came in the second half. His 3-level scoring ability was on display and he connected on 3 second-half threes as well. He also finished some tough lays at the rim. The additions of CJ Hyland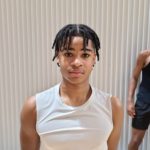 CJ Hyland 6'0″ | PG Grayson | 2024 State GA and Anthony Alston Anthony Alston 6'2″ | PG Grayson | 2024 State GA give Grayson 3 proven scorers on the perimeter which could prove to be a necessity late in the year.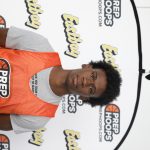 6'6" | PF | 2023
Buford | Team Dickerson
Cameron Kelly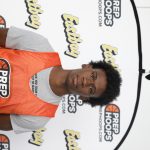 Cameron Kelly 6'6″ | PF Buford | 2023 State GA had a great weekend altogether but was especially good on Monday against Parkview. He led Buford with 14 points but his impact was felt much deeper than the scoresheet. Kelly fought hard inside for rebounds against Parkview's pair of 6'9 forwards and was really physical around the paint. He also showed the ability to finish above the rim over smaller or less athletic defenders. Cameron Kelly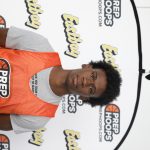 Cameron Kelly 6'6″ | PF Buford | 2023 State GA has a high-motor to pair with unique physical tools that schools are bound to appreciate at some point.
6'7" | PF | 2023
North Gwinnett | BCB Black
North Gwinnett hung tough with Wheeler in the last game of the night, largely because of Julian Walker Julian Walker 6'7″ | PF North Gwinnett | 2023 State GA 's impact in the paint. Walker didn't back down from Wheeler's highly-touted frontcourt and played up to the competition all night. Walker is listed at 6'7 but plays like he's 6'10. He's got an impressive vertical and is able to get up for boards or to throw down dunks in the paint. He finished the game with an impressive statline of 21 points and 12 rebounds against one of the nation's top teams.
6'7" | PF | 2024
Archer | Atlanta All-Stars
Dominick Wright showed a lot to like in Archer's 20-point win over Hillgrove. There's certainly a lot of upside with Wright because of his size, length, and versatility at 6'7. He does a little bit of everything to impact the game and can play either inside or out. Wright's a sound decision-maker and won't try to do too much or turn the ball over. So far, Dominick Wright has been very effective in a complimentary role for Archer but could become more and more important for them as the year goes on.