As the season approaches it is time to examine the top contenders for Mr. Basketball. Below are the top contenders for the award preseason with our odds of them winning the award.
Jeremy Fears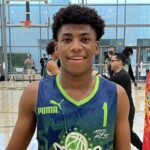 Jeremy Fears 6'1" | PG Joliet West | 2023 State #31 Nation IL (Joliet West)
Odds:
3/1
Why They Can Win:
He is the top prospect in the senior class. That right there is a good start. He created a lot of buzz and goodwill by coming back to the state for his senior season. With his addition Joliet West will be one of the top contenders for a title. Fears will stuff the stat sheet with not only scoring numbers, but dimes, steals, and rebounds. They have the high profile events to show out as well!
Obstacles to Win:
Despite his national ranking a lot of people had forgotten about him leaving for two years, but he should ease that concern early on. His brother might cut into some of his point production. Can Joliet win at a high enough level especially in high-profile games and at Pontiac?

Cameron Christie
Cameron Christie 6'4" | SG Rolling Meadows | 2023 State #76 Nation IL (Rolling Meadows)
Odds:
5/1
Why They Can Win:
The Minnesota commit has been on the radar of voters for the last few years as a younger player. It is his time now. He also has the supporting cast to make a run in March as one of the more underrated deep teams in the state. Christie is going to consistently post 20-30 point games. Stepped their schedule up non conference with matchups with New Trier, Joliet West, Evanston, Moline, and Brother Rice.
Obstacles to Win:
Not a ton here to be honest. If they win enough and he does what he is supposed to do especially in March he could very easily win the award.
Darrin Ames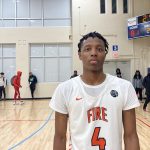 Darrin Ames 6'1" | PG Kenwood | 2023 State #99 Nation IL (Kenwood)
Odds:
5/1
Why They Can Win:
Ames might be the single most electric player in the state to watch. He is a slick ball handler that plays with speed, making daring plays on the regular, while also having deep range on his shot. Could be the top scorer in the state on a state title contender.
Obstacles to Win:
With the departures of several key players plus additions of other highly ranked players it will be interesting to see how this group comes along early on and what role Ames takes on. Ultimately they need to win in their marquee matchups because he has the name recognition.
Dalen Davis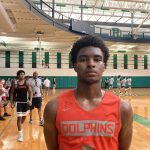 Dalen Davis 6'0" | PG Whitney Young | 2023 State #167 Nation IL (Whitney Young)

Odds:
8/1
Why They Can Win:
If you are the top player on Whitney Young that is a great start. The Princeton commit is just that and is the true leader of this squad. Last year he was more of a set up man. This season expect him to take on more of a scoring role which he showed he could do this summer.
Obstacles to Win:
The expectations are going to be there for the Dolphins comparing them to last year's team which was probably a little more talented in the upper ages. If he can help them exceed expectations that will be huge.

Owen Freeman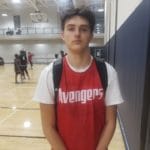 Owen Freeman 6'10" | C Moline | 2023 State #179 Nation IL (Moline)

Odds:
8/1
Why They Can Win:
Freeman has a lot of the same qualities that Braden Huff had heading into last season. Big man going to a high-major school that is the top player on one of the state's top teams. Freeman is going to post double doubles in a minimum of three quarters of their games this year. They have a big time schedule as well.
Obstacles to Win:
He was a bit of under the radar player at Bradley Bourbonnais last season and wasn't showcased during the grassroots circuit like many of the others. How well he will fit in with his new squad will be a key as well. Who was the last to win from the Quad Cities area? Chasson Randle?

Macaleab Rich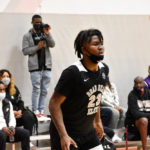 Macaleab Rich 6'4" | SF East St. Louis | 2023 State #261 Nation IL (East St. Louis)

Odds:
10/1
Why They Can Win:
Rich will be the most dominating force on either side of the river in the St. Louis area and especially in southern Illinois. East St. Louis is significantly the best team in the 618 this season. He plays an exciting brand of basketball and will post huge numbers. ESL has a big time schedule with matchups against teams across the state and country.
Obstacles to Win:
Being from downstate name recognition from upstate votes is always a concern, but with the success of metro east players the last few years that shouldn't be as much of an issue.


Morez Johnson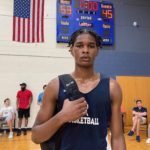 Morez Johnson 6'9" | PF St. Rita | 2024 State #35 Nation IL (St. Rita)
Odds:
10/1
Why They Can Win:
Johnson is the first junior on the list. First is his exciting style and never ending motor that will endear him to voters while translating into monster numbers. The fact he is committed to Illinois doesn't hurt either. St. Rita is going to be one of the top squads in the state.
Obstacles to Win:
His teammate who we will get to in a second will be sharing the shine with him. Also juniors very rarely win this award unless it is an overwhelming no doubt choice.

James Brown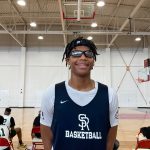 James Brown 6'9" | C St. Rita | 2024 State #21 Nation IL (St. Rita)

Odds:
12/1
Why They Can Win:
Brown is the top prospect in the state regardless of class. He has a blue blood recruitment well underway with the big boys pursuing him. Brown is one of the centerpieces of the most talented teams in the state. An underrated thing that could endear him to writers is he is a great quote and one of the most eloquently spoken young men in a long time that was also a top prospect.
Obstacles to Win:
See above with Morez.

DeAndre Craig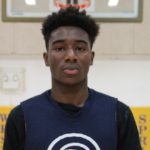 DeAndre Craig 5'11" | PG Mt. Carmel | 2023 State IL (Mt. Carmel)

Odds:
20/1
Why They Can Win:
Craig created quite a bit of buzz during his junior season that should help him heading into the season. He can post big scoring outputs, but the thing that intrigues us is how good Mt. Carmel could be this season as a group which will help Craig win more games than last year boosting in his chances for the award.
Obstacles to Win:
The Denver commit might not have the biggest name on this list with a ton of high-major recruits. In a very competitive Chicago Catholic League Mt. Carmel needs to win it for him to be in the picture in March.


Jalen Griffith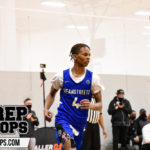 Jalen Griffith 5'10" | PG Simeon | 2023 State IL (Simeon)

Odds:
25/1
Why They Can Win:
Simeon could very well be the preseason #1 in the state. Someone has to be on the list. They don't have a clear candidate as this group will be spread out production wise by the six seniors, but Griffith has the most name recognition. He is the clear leader of the squad and plays an exciting brand of basketball.
Obstacles to Win:
The counting stats might not be there at the end of the season even if his team has a great record. Committing to a D1 school would help as it is rare for a non D1 commit to win the award.


Mr. Basketball Sleepers
Brock Harding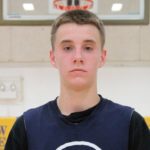 Brock Harding 6'0" | PG Moline | 2023 State #222 Nation IL (Moline) 28/1
Ahmad Henderson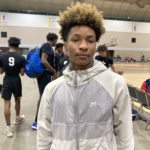 Ahmad Henderson 5'10" | PG Brother Rice | 2023 State #291 Nation IL (Brother Rice) 30/1
Asa Thomas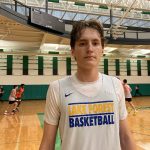 Asa Thomas 6'6" | SF Lake Forest | 2023 State #91 Nation IL (Lake Forest) 32/1
Miles Rubin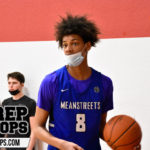 Miles Rubin 6'7" | PF Simeon | 2023 State #243 Nation IL (Simeon) 35/1
Wesley Rubin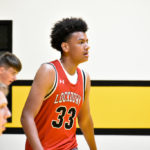 Wesley Rubin 6'7" | PF Simeon | 2023 State IL (Simeon) 35/1
Zack Hawkinson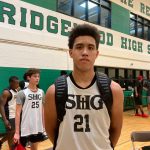 Zack Hawkinson 6'4" | PF Sacred Heart Griffin | 2023 State IL (Sacred Heart Griffin) 40/1
Cooper Koch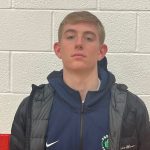 Cooper Koch 6'7" | PF Peoria Notre Dame | 2024 State #67 Nation IL (Peoria Notre Dame) 40/1
Darrion Baker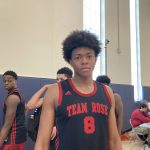 Darrion Baker 6'8" | PF Hillcrest | 2023 State #227 Nation IL (Hillcrest) 50/1
Ty Pence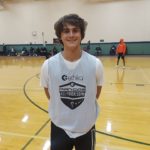 Ty Pence 6'4" | SG St. Joseph Ogden | 2023 State IL (St. Joseph Ogden) 50/1
Jake Fiegen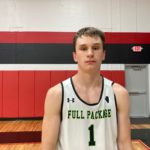 Jake Fiegen 6'3" | SG New Trier | 2023 State IL (New Trier) 50/1
Mekhi Lowery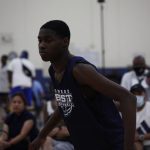 Mekhi Lowery 6'5" | SF Oswego East | 2023 State IL (Oswego East) 50/1
Drew Scharnowski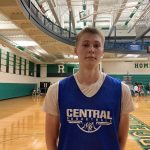 Drew Scharnowski 6'7" | PF Burlington Central | 2023 State IL (Burlington Central) 50/1
Jake Hamilton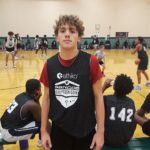 Jake Hamilton 6'3" | SG Sacred Heart Griffin | 2023 State IL (Sacred Heart Griffin) 50/1
Ethan Kizer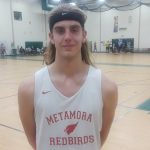 Ethan Kizer 6'6" | SF Metamora | 2023 State IL (Metamora) 50/1
Jeremiah Fears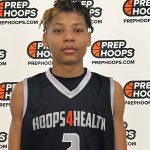 Jeremiah Fears 5'11" | PG Joliet West | 2025 State IL (Joliet West) 50/1
Carlos Harris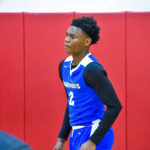 Carlos Harris 6'1" | PG Curie | 2024 State #234 Nation IL (Curie) 50/1
Richard Barron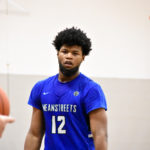 Richard Barron 6'5" | SF St. Ignatius | 2023 State IL (St. Ignatius) 50/1