SPARTA — In the 2022-23 season opener, Gale Ettrick-Trempealeau (1-0) picked up a dominating 85-51 win over Sparta (0-1) Tuesday night…
Layden Bender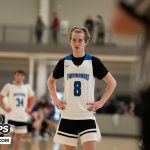 Layden Bender 6'4" | PG Sparta | 2023 WI – 2023 – SF – Sparta
Not a lot went right for Sparta on Tuesday, but Bender did score a team-high 18 points. The senior had some huge games last season, including a 33-point effort against D2 runner-up La Crosse Central. A 3-point specialist and spot-up shooter, Bender had the green light whenever he wanted. Liked how he was never in the same spot on the floor. Bender can get to his spots in transition or float all over the perimeter and feed off dribble penetration. Bender also sets his feet very quickly and get his shot off even against a hard close-out.
Mason Brone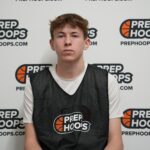 Mason Brone 6'1" | PG Galesville-Ettrick-Trempealeau | 2026 WI – 2026 – PG – G-E-T
Starting as a freshman, Brone's got some stuff to him. He's a confident ball handler that gets G-E-T moving and quality shots on the floor. The 6-foot-1 guard attacked gaps or swung the ball around the horn the way you want from your floor general. A decisive prospect, Brone attacked gaps and dribbled with a purpose When he got open looks, Brone stepped up and shot with confidence.
Jack Beedle – 2024 – G – G-E-T
Beedle hit some tough shots on Tuesday, chipping in with some impressive baskets. Beedle has some nice all-around ability to him as someone who can hit jumpers, defend, facilitate, and rebound from the guard position. The 6-foot-1 senior has a strong frame, moves well for his size, and can shoot on the move. Wasn't a guy we had circled coming into Tuesday, but Beedle definitely grabbed our attention.
Cody Schmitz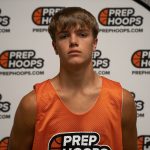 Cody Schmitz 6'5" | SG Gale Ettrick-Trempeleau | 2024 State WI – 2024 – SG – G-E-T
Schmitz just handled himself very well throughout the entire night. A prospect that's starting to gain notoriety around the state and generate Division 1 interest, it's not getting too big for Schmitz, who had a very mature performance and looked like he was already in mid-season form. Schmitz poured in a game-high 30 points along with six rebounds and five assists — all despite sitting the last 9:30. Face-guarded from the opening tip-off, thought Schmitz handled some physical defense really well. He wasn't rattled when he didn't get calls and found other ways to get his offense going, especially on defense where he created a number of steals out of the zone. Schmitz also didn't rely a lot on his jumper and exploited help defenders who weren't willing to stand between him and the basket. His +/- must have been through the roof as anytime Schmitz hit the bench, Sparta started outplaying G-E-T.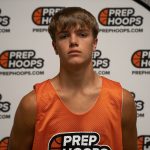 6'5" | SG | 2024
Gale Ettrick-Trempeleau | Wisconsin Playmakers 2024 Showcase