Formerly 5A playoff finalists, Fossil Ridge will be in a great position to assert themselves back at the top with an incredibly deep core group. Bolstered by quite a few returning juniors, this Northern Colorado group boasts multiple college bound athletes. Although losing West Texas A&M commit Brock Mishak, this team still feels incredibly disciplined and trustworthy between their core playmakers. Previously going 26-2 throughout their season, Fossil Ridge will be a premier group this year.
Key Playmakers
Nick Randall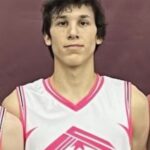 Nick Randall 6'8" | PF Fossil Ridge | 2023 State CO – 6'7 Power Forward
Randall should be one of the most efficient frontcourt scorers in the state, boasting a powerful two-way skillset. The senior power forward possesses excellent reach for his size, facilitating his multi-year dominance on the glass. For reference, the forward posted a dozen games with 10+ rebounds alongside another six games with 3+ blocks. The dude is a double double machine and a force inside the paint, look for him to anchor the offensive load when shots are not falling. Randall has recently been offered by RMAC programs CSU Pueblo and UCCS.
Tyler Brown
Tyler Brown 5'10" | SG Fossil Ridge | 2023 State CO – 5'10 Point Guard
Brown has been a force to be reckoned with throughout the summer, getting even more confident scoring the ball under pressure. The lead guard should anchor the perimeter as a playmaker, looking to get his guys involved before anything else. Although trending towards a pass first playstyle, Brown is capable lighting you up from downtown or blow by you to the rack.
Colin Hayes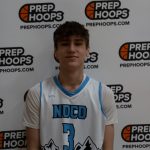 Colin Hayes 6'4" | SF Fossil Ridge | 2023 State CO – 6'5 Small Forward
Hayes will serve as a key defensive asset for Fossil Ridge, proving capable against 2-4 while even giving some point guards trouble. The small forward will play a key role establishing the defensive baseline alongside Nick Randall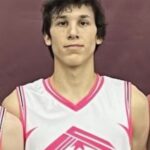 Nick Randall 6'8" | PF Fossil Ridge | 2023 State CO . On the opposite end, Hayes should excel as a complementary scoring threat, feasting off of spot up threes and those subsequent drives following the hard closeout. The wing previously posted 8.6 points an 4.6 rebounds per game.
Complementary Pieces
Domenic Leone
Domenic Leone 6'3" | SG Fossil Ridge | 2023 State CO – 6'3 Shooting Guard
Leone has been a perfect fit within the Ridge backcourt with Brown, given his downhill pace and relative size on the defensive end. Leone has proven himself a quick scoring threat off the dribble while staying strong scoring around the rim. One thing is certain about this team, everyone can be a driving threat. The guard previously averaged 7.2 points and 3.5 rebounds per game
Drew Larson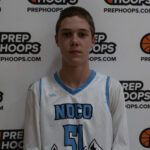 Drew Larson 6'5" | SF Fossil Ridge | 2023 State CO – 6'5 Small Forward
Another wing with size and plus reach, Larson will serve as another tall floor spacer who can put it on the floor if needed. This group has proven incredibly tall, Larson will add onto that along with notable touch out on the perimter.
Matthew Boldt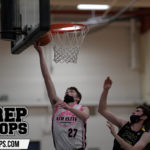 Matthew Boldt 6'5" | SF Fossil Ridge | 2023 State CO – 6'5 Small Forward
Boldt is another one of these gritty complementary wings who create a whole bunch of chaos within the lineup. Proving dependable as a two-way rebounder and interior defender. Energy will be a notable area of impact from Boldt, leaving no stone unturned. The wing previously averaged 2.4 points and 1.9 rebounds per game.