Nicolaus Von Stralendorff Nicolaus Von Stralendorff 6'5" | SF Eagle Valley | 2023 State CO – Eagle Valley
The 6'5 small forward brings versatile perimeter shooting while boasting upside as a big playmaker. Von Stralendorff should be on everybody's radar given his talents shooting the rock. This past season at Eagle Valley, he averaged 12.7 points, 5.3 rebounds, 1.9 assists, and 2.7 stocks per game while shooting 38% from distance. The key swing skill resides in Von Stralendorff's live dribble passing volume, already proving excellent on a fairly low volume. The small forward was especially dangerous hitting cutters through tight windows, manipulating the defense with carefully timed bounce passes. There are few wings with his playmaking upside, Von Stralendorff could be a mid season riser while only sitting at 89th in the class.
Ryan Leopold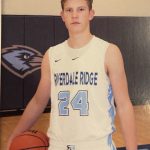 Ryan Leopold 6'2" | SF Riverdale Ridge | 2023 State CO – Riverdale Ridge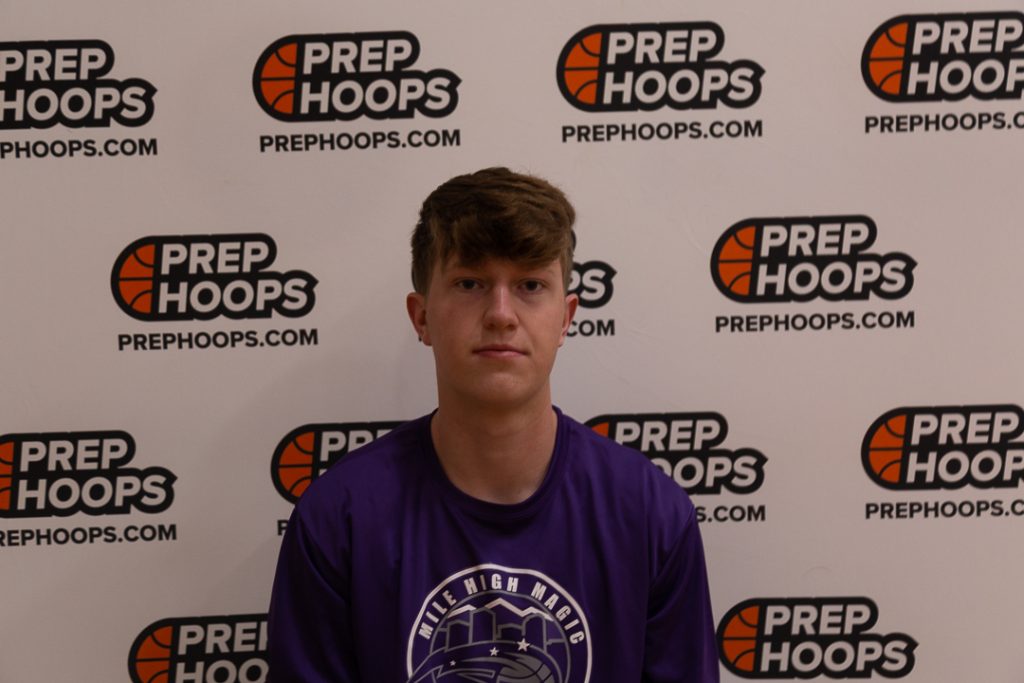 Leopold has proven to be a physical wing who has steadily added touch as a perimeter shooter. The wing has shown growth as an athletic finisher, throwing down multiple dunks in traffic. He has proven comfortable on straight line drives, staying poised with his eyes up on the bounce. Leopold's strength allows him to leverage space much easier than most backcourt threats. With Riverdale Ridge, Leopold averaged 14.9 points, 5.7 rebounds, 3 assists, and 1.5 steals per game. While Leopold is certainly consistent shooting off the catch, continuing to refine the jumper off of movement will aid his upside. Within the 2023 class Leopold sits at 60th overall and 7th among small forwards.
Hunter Hill Hunter Hill 6'6" | SF Eagle Ridge Academy | 2023 State CO – Eagle Ridge
Hill is a capable mid-range playmaker who possesses enough size to guard up on the defensive end. Standing right no less than 6'5, the small forward has garnered an offer from Wartburg College out in Iowa. Hill came off of a team high 15.3 points per game alongside 5.5 rebounds, 2.8 assists, and 2.3 steals per game. Hill's swing skill resides in his off-ball awareness on the defensive end, although he already among the best wing defenders in the class. The small forward was incredibly efficient within the arc, contributing 62% of his two point attempts. Continuing to develop the standstill jump shot consistency is another area that will open up the floor for the senior.
Josiah Gordon Josiah Gordon 6'3" | SF Thomas Jefferson | 2023 State CO – Thomas Jefferson
Gordon will be valuable on the wing and glass as a wiry strong, versatile defensive threat. The 6'3 wing has shown versatility defending three positions as a point of attack defender while utilizing his plus reach as a weak side safety to intercept passing lanes. Another area worth noting has been Gordon's steady athletic growth, meeting opponents at the rim on a more consistent basis. He has gotten a large dose of his offense from the break, proving to be quicker than most down the floor. Within the halfcourt, he operates as a slasher attacking open lanes and finishing strong through contests. Back in his junior season, Gordon put up 8.9 points, 7 rebounds, 2 assists, and 3.1 stocks per game. Coming into his senior year the small forward ranks 71st overall and 13th among small forwards.