With "official" PIAA high school basketball activities tipping off tonight, that means the start of high school games in Delaware County that count for something are just a couple of days away.
The basketball action in Delco during the 2022-23 season will be intense and entertaining. We are especially looking forward to watching the numerous "crossover" games between Delco's public, "private" and "prep" school teams.
With that in mind, below is a preview of fourteen players (Presented in alphabetical order.) we view as the front runners to win the 2022-23 Delaware County Player of the Year award.
Niymire Brown – 6'3" / Senior / Upper Darby / One Opportunity / Shooting Guard
Aasim Burton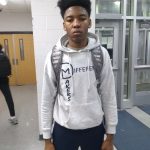 Aasim Burton 5'11" | PG Cardinal O'Hara | 2024 State PA – 6'2" / Junior / Cardinal O'Hara / Philly Ballhawks / Combo Guard
Dean Coleman-Newsome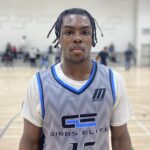 Dean Coleman-Newsome 6'2" | PG Archbishop Carroll | 2023 State PA – 6'4" / Senior / Archbishop Carroll / Gibbs Elite / Combo Guard
Jackson Hicke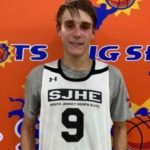 Jackson Hicke 6'5" | SF Radnor | 2023 State PA – 6'5" / Senior / Radnor / Prim3 Tim3 / Shooting Guard
Touari "Deuce" Ketner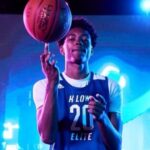 Touari "Deuce" Ketner 6'7" | PF Bonner-Prendergast | 2024 State #199 Nation PA – 6'7" / Junior / Bonner-Prendergast / K-Low Elite / Power Forward
Chris Kwaidah – 6'1" / Senior / Sun Valley / Philly Pride Delco / Combo Guard
Kevin McCarthy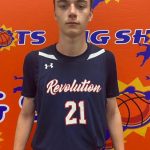 Kevin McCarthy 6'3" | CG Episcopal Academy | 2024 State PA – 6'4" / Junior / Episcopal Academy / Philly Revolution / Wing
Nadir Myers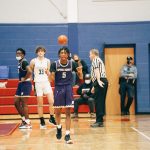 Nadir Myers 6'2" | PG Upper Darby | 2023 State PA – 6'2" / Senior / Upper Darby / Philly Pride Select / Point Guard
Izaiah Pasha Izaiah Pasha 6'4" | CG Cardinal O'Hara | 2023 State PA – 6'4″ / Senior / Cardinal O'Hara / Philly Pride National / Combo Guard…(2021-22 Delco POY)
Luke Rasmussen Luke Rasmussen 6'6" | PF Haverford School | 2023 State PA – 6'6″ / Senior / Haverford School / East Coast Power-Danzig / Wing
Kevin Rucker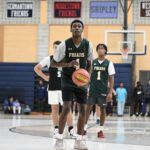 Kevin Rucker 6'5" | CG Bonner-Prendergast | 2024 State PA – 6'6" / Junior / Bonner & Prendergast / We R1 / Power Forward
Alex Seidman Alex Seidman 6'3" | SG Haverford | 2023 State PA – 6'0" / Senior / Haverford / PSB Philly / Combo Guard
Nasir Washington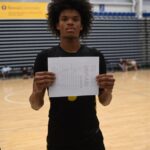 Nasir Washington 6'2" | SG Penn Wood | 2023 State PA – 6'2″ / Senior / Penn Wood / SK Elite / Shooting Guard
Kyree Womack Kyree Womack 6'1" | PG Chester | 2024 State PA – 5"11 / Junior / Chester / We R1 / Point Guard