This weekend was filled with dozens of top-tier players at IMG Academy in Bradenton, FL. Marcus McGee put on a Showcase fit to rival some of the best in Florida. The newly-built main gym had that new construction smell, that makes players gitty- like a fresh new pair of J's. Adrenaline ran high, but the best put on a show. The talent below plays up in class, so they deserve the ink. Check them out!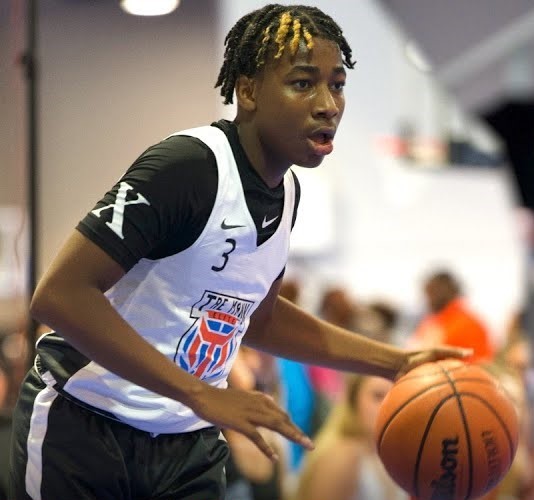 5'11" | PG | 2027
Camden (Jacksonville) | Tre Mann Elite
Aaron executes his job like a sushi chef.  He chops, slices, filets, and prepares his team so they can eat.  His opponents know their order is customized.  He can cross and no-look to a teammate, or spin and finish with his opposite hand.  His meticulous reads allow him to pass and drop dimes easily. This kid looks two plays ahead, which is rare at his level.  I put him up against any freshman point guard his size on IQ, floor reads, and savvy finishes.  He can shoot the mid-range and three-ball consistently.  Aaron is super shifty and keeps the other team guessing.  He knows his angles on defense which makes it simple to make stops, pick up loose balls, and capitalize on turnovers with the quickness.  I can't wait to see this phenom increase his footwork and skills at the next level!
Aaron's Favorite Sneaker:  Any Kyries.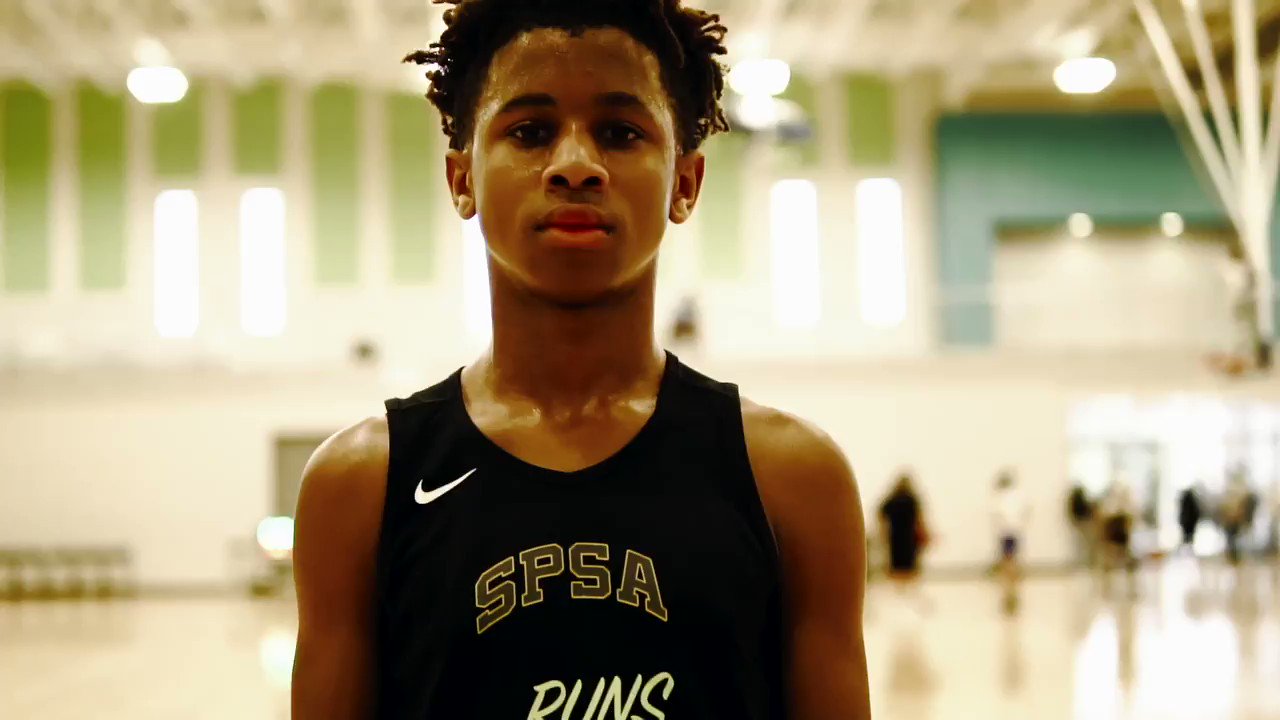 6'2" | CG | 2027
Mt. Moriah (St. Petersburg) | SPSA
It's refreshing to see someone who genuinely enjoys whipping opponents with a smile.  Oneal lives for high-energy plays and insists on beating his opposition to the ball every time- offense or defense.  He has a compact, naturally aspirated, straight-six motor perfect for starting fast breaks and getting downhill fast.  His moves are aggressive and deliberate.  His confidence is contagious.  He makes his team better on both ends, which is appreciated by coaches near and far.  His stellar athleticism allows him to get around opponents with ease and beat them to spots often.  He is a spark on defense.  He strikes up transition instantly and can shoot from deep.  Mr. Delancy will surely be a problem at the next level.
Oneal's Favorite Sneaker:  Any Hardens.
5'8" | PG | 2027
Chasco | Court Surgeons
Affectionately nicknamed "Blondie Dred" by his father, Dominick's long blonde dread locks whip through traffic as he puts the moves on in transition.   He loves to throw no-look passes and knows when to pull up.  He knows his range.  His passing and handles are advanced for his age and size.  He loves getting his team involved, and has a knack for creating space.  He is a true leader and is the gel that keeps his team together.  He threads the ball through tiny crevices like a pro, with finishing as his specialty.  Mr. Walsh will be a very special player in the future!
Dominick's Favorite Sneaker:  Any KDs.
5'7" | PG | 2027
Thurgood Marshall | SPSA
"Flash" and "Showtime" are two descriptives that come to mind when watching this young pro play.  He must have a mix-tape out somewhere because the swagger on this young man is real.  His execution is smooth, calculated, and confident.  He loves watching his teammates catch his perfectly-placed passes in transition.  His handles are bent, quick, and unapologetic.  Brandon is aggressive to the basket like a young Allen Iverson; undersized, not afraid of contact, emphasizes game-speed finishes, and loves practice.  Defensively, he has quick hands and feet, so steals are plentiful.  There is no limit to what this youth can achieve if he puts his mind to it.
Brandon's Favorite Sneaker:  Kyries or KDs.
6'1" | SG | 2027
Patriot Oaks | Jr. Pros
Kru is a natural shooter and finisher.  IMG has all four three-point lines painted on their main floor.  Kru was shooting consistently from college range.  I may have even seen him attempt and hit a few from NBA range.  He prefers the perimeter, but can also stop and pop in the paint.  Layups are automatic, with or without contest.  He gets back well in transition defense and talks to his team. He is so cool and collected; a true leader/floor general who shares the ball around well.  I look forward to seeing Kru grow into a very productive two-guard!
Kru's Favorite Sneaker:  Kyries