The Teams
Central Elkader (4-19, 64.6% of scoring returning): Senior forward Dan McGreal (13.9) will be one of the best players in the conference, a versatile three-level scorer who contributes on the glass and can create for others. Forward Elliot Kelly (6.9) controls the glass on both ends of the floor, averaging 7.1 rebounds a game as a junior, and Caden Erickson (2.7) and Tate Berns (3.0) each have significant experience. This group struggled with turnovers (22.6 a game) last season and that number will need to greatly improve if they want to rack up some more wins.
Clayton Ridge (16-6, 28.3%): The Eagles lost their top three scorers from last year's team but bring back a pair of starters in seniors Gavin Moser (7.0) and Caden Helle (4.5). Both are 6-0 combo forwards who contribute at a high level on the glass. They'll need senior guards Kurt Ross (2.0) and Nate Meier (1.4) to step up as perimeter scoring threats. This group forced a ton of turnovers last year, and expect them to try and do the same this year to help spark the offense.
Kee (12-12, 13.9%): The Kee Hawks lost their top five scorers from last year's team, leaving junior Cameron Lind (3.8) as the top returning scorer. Senior guard Jacob Rolfs (3.6) and sophomores Jordan Cota (2.6) and Karsen Strong (1.6) are the only other returnees with significant experience. With the huge personnel losses they suffered, expect to see a drop in the league standings this winter.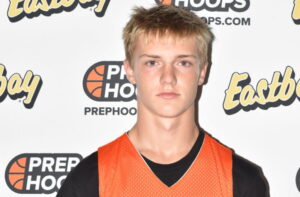 MFL-Mar-Mac (18-5, 66.9%): Sophomore guard Zach Driscoll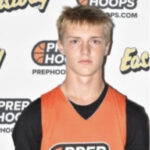 Zach Driscoll 6'1" | SG MFL-Mar-Mac | 2025 State IA (18.1) is already the best player in the conference and will help lead the Bulldogs to the top of the conference. He was incredibly productive as a freshman, posting impressive 53-46-86 shooting splits while averaging over 18 points a game as a freshman. He's a dynamic three-level scorer and playmaker who can get others involved at a high level. Junior guard Wyatt Powell (11.6) is a strong secondary ball-handler alongside Driscoll, a point guard who can get others involved as well as get to the rim. Junior forward Carter Blietz-Bentien (9.9) is excellent on the glass, pulling down 7.7 rebounds a game, and sophomore guard Parker Kuehl (7.1) gives them some additional scoring on the perimeter. The 'Dogs will have the best backcourt in the conference and they have a strong presence in the paint. This is the team to beat in the conference, and the best is yet to come with this group.
North Fayette Valley (13-10, 51.2%): Senior forward Blake Reichter (11.1, 7.6 rebounds) returns to lead a TigerHawks team that has some solid talent coming back. Senior guards Kaleb White (6.5) and Bryce Elsbernd (3.9) will hold down the backcourt; both are solid ball-handlers who can get others involved and protect the ball. Look for junior guard Andre Fuentes (5.4) to step into a bigger scoring role on the perimeter after having a solid sophomore season as a three-level scorer. NFV always has strong athletes who will compete on both ends of the floor, and this year's team will be no exception.
Postville (2-18, 91.3%): The Pirates bring back their top four scorers from last year's team, so they should be a bit more competitive this season. Junior guard Koby Bohr (12.5) led the team in scoring and assists last season and will be the headliner for this group, while junior forward Cade Downing (9.5) led the team in rebounding and will hold down the painted area. They'll still struggle with the top teams in the conference, but they should be able to snag a few more wins this winter.
South Winneshiek (11-12, 54.0%): The Warriors have a huge hole to fill in the paint following the graduation of Trey Kriener, who averaged a team-high 16.5 points and 11.3 rebounds, but they bring back their next three scorers from last year's team so they have a solid core to build around. Senior forward Keagen Streeter (9.8, 8.0 rebounds) was tremendous on the glass on both ends of the floor last season and will be asked to step into a bigger scoring role this year. He's a strong rim protector who is also capable of allowing the offense to run through him, flashing some passing skills last year. Guard Carson Wenthold (9.2) led the team in assists and steals and will be the leader of this team offensively as a playmaker.
Turkey Valley (12-11, 55.2%): Both double-figure scorers from last year's team graduated, but the Trojans bring back six other players who averaged between 3.2 and 7.2 points a game, so they have a deep group of returnees who are ready to step into bigger roles this season. Forward Calvin Bodensteiner (7.2) is the top returning scorer and rebounder, while Noah Hanson (5.5) and Carson Busta (4.5) are solid ball-handlers who can each play with or without the ball in their hands. Busta showed some real potential as a 3-point shooter (42.1%) last season, so expect to see Hanson handling the ball more than Busta to allow him some off-ball movement.
West Central (3-19, 57.7%): The Blue Devils lost leading scorer Logan Wescott to graduation, who accounted for nearly 37% of the team's scoring last season. The next four scorers return however in seniors Creighton Houge (7.2), Brooks Ingels (6.9), Brandon Cushion (6.0), and Jadyn Rouse (4.1), giving them an experienced quartet to build with. Ingels is the team's top ball-handler, while Houge and Cushion are both strong on the glass. This year's iteration of the Blue Devils should be a more balanced one, which could be beneficial.
Projected Order of Finish
1. MFL-Mar-Mac
2. North Fayette Valley
3. Turkey Valley
4. South Winneshiek
5. Clayton Ridge
6. Kee
7. Postville
8. Central Elkader
9. West Central
Analysis: MFL-Mar-Mac is a clear favorite in the conference this year with the best player in the league and three of the top four scorers returning.
Preseason Player of the Year
2025 Zach Driscoll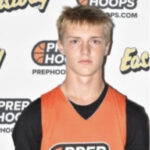 Zach Driscoll 6'1" | SG MFL-Mar-Mac | 2025 State IA , MFL-Mar-Mac: A dynamic three-level scorer who had a huge freshman season for the Bulldogs, Driscoll has already established himself as one of the best pure scorers in the state. He's also a talented playmaker who can create looks for others and he should have a massive sophomore season for a team that we expect to dominate the conference.
Players to Watch
2025 Zach Driscoll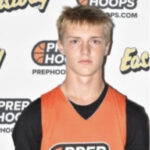 Zach Driscoll 6'1" | SG MFL-Mar-Mac | 2025 State IA , MFL-Mar-Mac
2024 Wyatt Powell, MFL-Mar-Mac
2024 Carver Blietz-Bentien, MFL-Mar-Mac
2025 Parker Kuehl, MFL-Mar-Mac
2023 Dan McGreal, Central Elkader
2023 Elliot Kelly, Central Elkader
2024 Koby Bohr, Postville
2024 Cade Downing, Postville
2023 Blake Reichter, North Fayette Valley
2023 Kaleb White, North Fayette Valley
2023 Keagan Streeter, South Winneshiek
2023 Carson Wenthold, South Winneshiek
2023 Creighton Houge, West Central
2023 Brooks Ingels, West Central
2023 Calvin Bodensteiner, Turkey Valley
2023 Gavin Moser, Clayton Ridge