The Teams
Alta-Aurelia (5-17, 64.5% of scoring returning): The Warriors lost leading scorer Tanner Randall but bring back the next four scorers from last year's team, giving them an experienced core to build around. Senior Braden Sonksen (10.2) is the top returning scorer, while senior Carson Reinert (5.7) led the team in assists last season and junior Jack Bloom (5.2) is a capable perimeter shooting threat. This team struggled with turnovers last season, giving it away 19.5 times a game last season, and that number will need to improve if they want to win more games this year.
East Sac County (10-13, 57.8%): The Raiders have a gaping hole to fill following the graduation of Tyler Schmitt, who averaged 20 and 10 last season, but they bring back the next five scorers from that team, giving them a good group to build with. Junior forward Luke Wright (11.0) was extremely productive and efficient last season, shooting nearly 55% from the floor and showing that he can be a really effective rebounder on both ends. Senior lead guard Aden Vondrak (6.6) led the team in assists, dishing out 4.4 a game, and juniors Tony Clair (4.0), Caleb Eichorn (4.0), and Karter Ludwig (3.1) should be ready to step into bigger scoring roles. Ludwig appeared in just 11 games last season, and while the sample size is limited, he showed some flashes as a perimeter shooter.
Emmetsburg (4-18, 43.4%): The E-Hawks lost their top two scorers from last year's team, leaving senior guard Sean Europa (7.9) as the top returnee. Europa led the team in assists last season and should have the ball in his hands quite a bit this year. This season, however, will be about developing the youth on the roster. Four players – Byron Maina (6.4), Carson Baak (2.7), Carter Hudson (1.8), and Kale Fank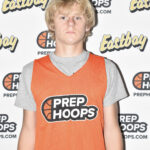 Kale Fank 6'1" | C Emmetsburg | 2025 IA (1.6) – saw significant playing time last year as freshmen, and will look to continue developing this season in hopes to become a competitive team in 2023-24.
GTRA (17-7, 86.4%): Drew Schnell Drew Schnell 5'9" | PG GTRA | 2023 State IA (15.1) paces an attack that returns four double-figure scorers for the Titans. Schnell is a talented three-level scorer who shot over 40% from behind the arc last season and is the team's best scoring threat. Max Hough Max Hough 5'11" | PG GTRA | 2023 State IA (12.3, 6.8 assists) is a true pass-first guard who loves to get others involved and is a menace on the defensive end, while Eric Heinrichs (12.1) is another slasher who is capable of knocking down open shots. Kory Hough (10.9) led the team in rebounding and is a strong secondary ball-handler next to his brother. All four of these double-figure scorers are seniors, so this group has a ton of experience back from a 17-win team. Their balance makes them difficult to defend, and if they can shoot it a little bit better from the arc (32.3 3P%) they could be deadly offensively.
Manson-Northwest Webster (5-18, 72.5%): Senior guard Colby Essing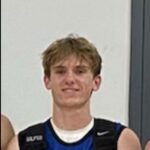 Colby Essing 5'11" | PG Manson Northwest Webster | 2023 IA (9.7) will pair with fellow senior Brody Poppen Brody Poppen 6'4" | PF Manson Northwest Webster | 2023 State IA (7.6) to give the Cougars a solid, experienced backcourt. The tandem led the team in assists last season, with Poppen also leading the team in rebounding at 6.5 a game. Reece Olson (7.7) is another senior with plenty of experience, and juniors Jake Markert (5.0) and Carson Widlund (4.3) are primed to take another step up this year. The Cougars will struggle to compete with the higher-level teams in the conference this season as they don't have the offensive firepower to keep up with some of the high-powered attacks, but they should still increase their win total and be more competitive on a nightly basis.
Newell-Fonda (22-3, 68.5%): The Mustangs bring back four of the top five scorers from a team that lost just three games last season – to 1A power Remsen, St. Mary's, 2A power Western Christian, and a strong 3A Spencer team. This is a team that loves to play a pressing, up-tempo style, and they're going to be able to comfortably go deep into their bench again this year, with 10 players who saw time in at least 11 games last season returning. They're led by senior guard Carter Sievers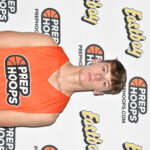 Carter Sievers 6'1" | PG Newell-Fonda | 2023 State IA (19.2), a big-time scorer who can get scorching hot and carry this team offensively. Ryan Greenfield (9.0, 39.1 3P%) provides some shooting, Mason Dicks (8.1, 3.8 assists) provides ball-handling, and Caden Meyer (6.9, 6.7 rebounds) brings some size and physicality in the paint. This is a deep, balanced team with a star leading the charge that should battle it out with Sioux Central at the top of the conference this season.
Pocahontas Area (8-14, 18.6%): The top four scorers from last year's team graduated, leaving senior forward Jacob Gerdes (6.0) as the top returnee. Gerdes is a strong presence on the glass, pulling down 5.4 rebounds a game, but he's the only returnee who scored more than 51 points last season, so they'll have a number of new faces being broken in this year.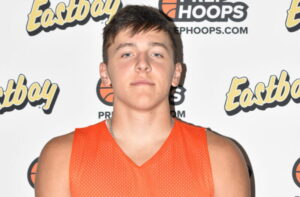 Sioux Central (17-5, 95.5%): The Rebels won 16 straight games after getting off to an 0-3 start last season and finished a game behind Newell-Fonda for the conference title, going 10-1 in league play. They bring back a trio of double-figure scorers from that group in senior guards Jacob Hargens Jacob Hargens 6'2" | PG Sioux Central | 2023 State IA (25.5), Carter Boettcher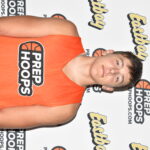 Carter Boettcher 6'1" | PG Sioux Central | 2023 State IA (18.2), and Ethan Mills (12.2), giving them the best trio in the conference. Hargens, an athletic and physical 6-3 wing, is the top returning scorer in 2A basketball, a dominant three-level scorer who posted 53-37-81 shooting splits last season, so he's not just a volume shooter. Boettcher is a talented point guard who loves to get others involved (4.9 assists) and does a tremendous job protecting the rock (1.7 turnovers), and his downhill style of play is a perfect complement to Hargens and Mills, who buried 40% of his 3-point attempts last season. This should be one of the most explosive offensive teams in the state this year and the favorite to win the conference and make some noise in February and March.
South Central Calhoun (17-6, 61.9%): The Titans were one of the most explosive offensive teams in the state last year, putting up nearly 69 points a game. They need to replace Joshua Dietrich, who led the team in scoring and rebounding, but bring back the next four scorers from that team, so they'll have plenty of firepower once again. Eli Wheelock Eli Wheelock 6'0" | PG South Central Calhoun | 2023 State IA (15.3, 36.6 3P%) led the team in assists and is a good perimeter shooting threat who will pair with Joe Clark (5.8, 41.9 3P%) to give them a pair of reliable ball-handlers who can create shots for themselves and others. Clark's continued emergence allows Wheelock to play off the ball more often, utilizing his quick trigger off the catch. Tyler Lightner (10.9) proved to be a strong tertiary scoring threat and playmaker, while junior Gavin Batta (9.4) is a jack-of-all-trades who can score from anywhere. This team should once again be high-powered, and the emphasis will need to be on the defensive end against the higher-level teams on the schedule if they want to make some serious noise.
Southeast Valley (12-11, 22.7%): The Jaguars lost two of the best players in program history to graduation in Aaron Graves and Kolson Kruse, who combined to average over 40 points a game last season. Three players with significant experience return in seniors Justin Loseke (4.4), Drew Corell (3.9), and Eli Johnson (3.2). Loseke and Johnson are strong on the glass, while Corell will be the team's top perimeter shooting threat. Replacing Graves and Kruse will not be easy, and Southeast Valley likely drops towards the bottom of the conference as a result.
Storm Lake, St. Mary's (7-14, 16.4%): Senior forward Bennett Smith (6.0) is the lone returnee who averaged more than 1.2 points a game last season, so the Panthers will be largely rebuilding this winter.
West Bend-Mallard (7-16, 76.1%): Senior forward Sam Fehr (12.5) leads a Wolverines team that brings back a huge chunk of production, with eight of their top nine returning. Fehr led the team in scoring and pulled down a team-high 8.6 rebounds a game last season, while twin brother Max Fehr (8.9) led the team in assists, providing the Wolverines with a strong one-two punch. Mitch Stevens (4.1) leads a solid junior class that saw a lot of players contribute last season as sophomores and should be improved. This team didn't shoot it very well from the arc last season (25.4%), and they don't need to become the Warriors from deep, but even getting that number up close to 30% would go a long way in helping them become a more dynamic offensive team that can win more games.
Projected Order of Finish
1. Sioux Central
2. Newell-Fonda
3. GTRA
4. South Central Calhoun
5. East Sac County
6. West Bend-Mallard
7. Manson-Northwest Webster
8. Alta-Aurelia
9. Southeast Valley
10. Pocahontas Area
11. Emmetsburg
12. Storm Lake, St. Mary's
Analysis: The battles between Sioux Central and Newell-Fonda should be a ton of fun to watch again this season. Both have high-powered offensive attacks with a ton of experience returning, but we'll give the edge to Sioux Central this year behind the dominance of Hargens. GTRA and South Central Cal will both be strong offensive units who are capable of knocking off either of the top two teams on any given night as well, and each of the top four will be difficult to beat in February.
Preseason Player of the Year
2023 Jacob Hargens Jacob Hargens 6'2" | PG Sioux Central | 2023 State IA , Sioux Central: Hargens had a massive statistical year as a junior for the Rebels, nearly averaging a double-double while scoring at a highly efficient clip. His ability to control the game even when he isn't scoring is huge for a Sioux Central team that should be outstanding.
Players to Watch
2023 Jacob Hargens Jacob Hargens 6'2" | PG Sioux Central | 2023 State IA , Sioux Central
2023 Carter Boettcher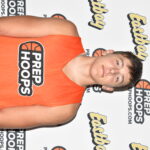 Carter Boettcher 6'1" | PG Sioux Central | 2023 State IA , Sioux Central
2023 Ethan Mills, Sioux Central
2023 Carter Sievers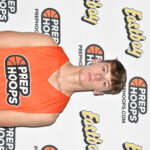 Carter Sievers 6'1" | PG Newell-Fonda | 2023 State IA , Newell-Fonda
2023 Ryan Greenfield, Newell-Fonda
2023 Mason Dicks, Newell-Fonda
2023 Caden Meyer, Newell-Fonda
2023 Eli Wheelock Eli Wheelock 6'0" | PG South Central Calhoun | 2023 State IA , South Central Calhoun
2023 Tyler Lightner, South Central Calhoun
2024 Gavin Batta, South Central Calhoun
2023 Max Hough Max Hough 5'11" | PG GTRA | 2023 State IA , GTRA
2023 Drew Schnell Drew Schnell 5'9" | PG GTRA | 2023 State IA , GTRA
2023 Eric Heinrichs, GTRA
2023 Kory Hough, GTRA
2023 Sam Fehr, West Bend-Mallard
2023 Max Fehr, West Bend-Mallard
2024 Luke Wright, East Sac County
2023 Braden Sonksen, Alta-Aurelia
2023 Colby Essing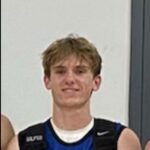 Colby Essing 5'11" | PG Manson Northwest Webster | 2023 IA , Manson-Northwest Webster
2023 Brody Poppen Brody Poppen 6'4" | PF Manson Northwest Webster | 2023 State IA , Manson-Northwest Webster