The Teams
Central Springs (10-12, 32.5% of scoring returning): Last year's 10-win season was the first double-digit win year since 2008-09 when they won 13. They'll have difficulty replicating that success following the graduations of Angel Jose, who accounted for 33% of the team's scoring, and Drew Kelley, who led the team in rebounding and assists. Three players who started at least 10 games last season return in seniors Joey Marino (7.7) and Jacob Prymer (3.7), and junior Javont Froiland (7.6), so they have some players with experience returning. But the losses of Jose and Kelley will be a huge obstacle for this team to contend with, especially early in the season.
Nashua-Plainfield (12-10, 73.9%): Leading scorer Bo Harrington Bo Harrington 5'7" | PG Nashua-Plainfield | 2023 State IA (16.4) returns to lead the Huskies. Harrington is a dynamic playmaking guard who also led the team in assists and is a menace on the defensive end. Joel Winters (7.3) led the team in rebounding with Aiden Lamborn (4.0) not too far behind. They'll hold down the painted area on both ends of the floor, while Tucker Franzen (6.6) provides some additional scoring punch on the perimeter next to Harrington. The Huskies have posted three straight double-digit win seasons, and a fourth should be easily attainable this year.
Newman Catholic (22-2, 53.8%): Newman was explosive offensively last season, putting up 74.3 points a game behind the strength of senior wing Douglas Taylor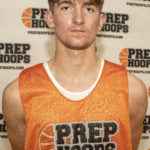 Douglas Taylor 6'5" | SF Newman Catholic | 2023 State IA (22.4), a dynamic, athletic wing who thrives on his ability to get to the rim in transition and in the halfcourt. An Iowa baseball commit, Taylor is a long wing who uses his length effectively on both ends of the floor to compete on the glass, finish around the rim, and get into passing lanes. Fellow Iowa baseball commit Max Burt Max Burt 6'0" | PG Newman Catholic | 2023 State IA (8.1, 7.3 assists) is one of the best pure point guards in the class, a true pass-first guard who loves to get others involved. He's also a good perimeter shooting threat. Noah Hamilton (7.3) is a strong presence in the paint as a tertiary scorer and rebounder. The Knights struggled on the defensive end in their two losses last year, giving up 79 and 82 points in those contests. They'll need to improve a bit on that end of the floor against the higher-level competition on the schedule if they want to make a run to the state tournament, but this is the team to beat in the division.
North Butler (12-11, 51.9%): The Bearcats bring back three of their top four scorers from last year's team, including senior forward Corbin Lewis (10.9), who led the team in both scoring and rebounding. Also a quality rim protector who turned away nearly two shots a game, Lewis will be the focal point of the offensive attack this year. Owen Almelien (9.3) will have the ball in his hands a lot this year after finishing second on the team in assists a year ago, while junior forward Hunter Rademaker (6.2) provides some more interior scoring and rebounding.
Northwood-Kensett (5-16, 75.3%): The Vikings won just five games last season, but the future is bright for this program as the top three returnees were all freshmen last season who gained a ton of valuable experience. Colby Eskildsen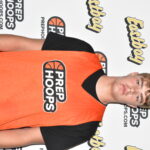 Colby Eskildsen 6'5" | SF Northwood-Kensett | 2025 IA (13.8) led the team in scoring and assists, while Kooper Julseth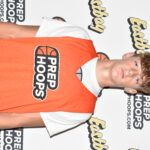 Kooper Julseth 6'4" | SG Northwood-Kensett | 2025 IA (11.1) is a solid secondary ball-handler and Carter Anderson (5.4) competes hard on the glass on both ends of the floor. A fourth freshman, Evan Lorenzen (1.1), appeared in 18 games last season. N-K is going to be extremely young again this season, but this is a program that is certainly on an upward trajectory.
Osage (16-6, 40.2%): You pretty much know what you're going to get out of Osage – they're going to play disciplined offense, strong defense, and they're going to win a ton of games. Over the last 12 years, they've averaged about 16 wins a season, and that strong run of play should continue this year. Junior guard Max Knudsen Max Knudsen 5'10" | SG Osage | 2024 State IA (13.2) will be one of the best players in the division this season. He's a strong guard who can get to the rim for finishes and he's a reliable ball-handler who will get others involved. Sophomore Madden Uhlenhopp (5.9, 48.1 3P%) showed last year that he can really shoot it from deep and will be a good complement to Knudsen on the perimeter. Drew Tusler (6.0) and Carson Nasstrom (3.6), a pair of seniors with plenty of experience, also return. The Knudsen-Uhlenhopp tandem will be among the best in the division, and the Green Devils are always going to be strong defensively.
Rockford (9-13, 49.1%): The Warriors need to replace leading scorer and rebounder Kolton Lyman from last year's team, but bring back the next two scorers in seniors Adam Wyborny (10.5) and Landen Arends (6.9), giving them a solid base to build on. Sophomore wing Charles Bayim (4.2) saw quality time last year as a freshman and should be ready to step into a bigger role as well. This is a team that struggled with turnovers (16.5 a game) and shooting it from deep (23.3%). Both of those numbers will need to improve if they want to make a significant jump in the standings.
Saint Ansgar (2-20, 51.5%): Leading scorer and rebounder Ryan Hackbart (7.5) returns to lead the Saints. Will Knowlton (1.6) is the other returning starter, while juniors Tyke Remster (2.0) and Hunter Hillman (4.0) each appeared in all 22 games last season, so they have some experience coming back.
West Fork (11-12, 68.6%): West Fork has been one of the preeminent programs in 1A basketball for a long time now. Dating back to the 2007-08 season, the Warhawks are averaging over 21 wins a season, and last year's 11-win year was the worst year they've had during that stretch (by seven wins!). Expect to see this year's West Fork team bounce back closer to what we've come to expect from this strong program. They'll be led by a junior tandem in the backcourt in Cayde Eberling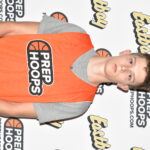 Cayde Eberling 6'3" West Fork | 2024 IA (13.7) and Sage Suntken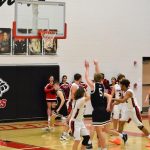 Sage Suntken 5'10" | CG West Fork | 2024 State IA (10.5), who were both productive last year and are coming off strong summers with the Mavericks. Suntken led the team in assists and is a knockdown shooter, and the continued development of Eberling and senior Trevor Guritz (8.7) as ball-handlers will be a major development for this team offensively, allowing Suntken to play off the ball more and exploit teams with his shooting. The Warhawks were uncharacteristically careless with the ball last season, averaging 19 turnovers a game, which can certainly be chalked up to youth. Improvement in that area will go a long way toward getting this year's team back up into that 20-win range.
Projected Order of Finish
1. Newman Catholic
2. West Fork
3. Osage
4. Nashua-Plainfield
5. North Butler
6. Northwood-Kensett
7. Rockford
8. Central Springs
9. Saint Ansgar
Analysis: Newman Catholic cruised through this league last year and should do the same again this season with Taylor and Burt back. Perennial power West Fork will be improved, and Osage is always competitive.
Preseason Player of the Year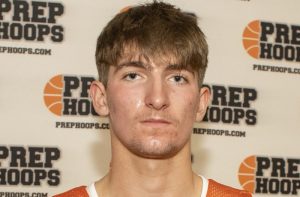 2023 Douglas Taylor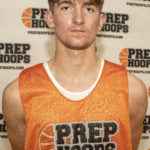 Douglas Taylor 6'5" | SF Newman Catholic | 2023 State IA , Newman Catholic: One of the top returning scorers in the state, Taylor put up over 22 points a game last season, using his length and athleticism to routinely get to the bucket both in transition and in the halfcourt setting. He has committed to play baseball at Iowa.
Players to Watch
2023 Douglas Taylor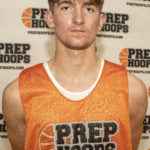 Douglas Taylor 6'5" | SF Newman Catholic | 2023 State IA , Newman Catholic
2023 Max Burt Max Burt 6'0" | PG Newman Catholic | 2023 State IA , Newman Catholic
2023 Noah Hamilton, Newman Catholic
2023 Bo Harrington Bo Harrington 5'7" | PG Nashua-Plainfield | 2023 State IA , Nashua-Plainfield
2023 Joel Winters, Nashua-Plainfield
2024 Cayde Eberling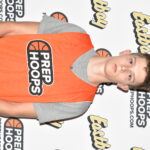 Cayde Eberling 6'3" West Fork | 2024 IA , West Fork
2024 Sage Suntken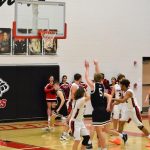 Sage Suntken 5'10" | CG West Fork | 2024 State IA , West Fork
2023 Trevor Guritz, West Fork
2024 Max Knudsen Max Knudsen 5'10" | SG Osage | 2024 State IA , Osage
2025 Colby Eskildsen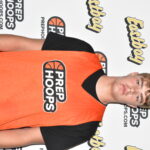 Colby Eskildsen 6'5" | SF Northwood-Kensett | 2025 IA , Northwood-Kensett
2025 Kooper Julseth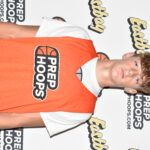 Kooper Julseth 6'4" | SG Northwood-Kensett | 2025 IA , Northwood-Kensett
2023 Corbin Lewis, North Butler
2023 Owen Almelien, North Butler
2023 Adam Wyborny, Rockford
2023 Joey Marino, Central Springs
2024 Javont Froiland, Central Springs
2023 Ryan Hackbart, Saint Ansgar