The Teams
Albia (12-11, 48.3% of scoring returning): The Blue Demons return arguably the best player in the conference in senior forward Drew Chance Drew Chance 6'2" | PF Albia | 2023 State IA (19.6), who led the team in every major statistical category last season. He's a talented 6-4 forward with good footwork and touch around the rim, and he has worked to extend his range. He's a great rebounder, and has really developed as a passer, dishing out nearly four assists a game last season. The offense will funnel through him again this season. Seniors Adam Sheffield (2.4), Landen Simpson (2.3), and Drew Robinson (2.0) will need to emerge as scoring threats to take some of the pressure off of Chance as well.
Cardinal (15-8, 5.0%): The transition into the South Central from the SEISC could be a difficult one this season for the Comets, who return just 69 total points from last year's team. Senior Archer Metcalf (1.8) is the top returnee, and Josh Courtney (15 total points) is the only other player who appeared in double-digit games last year.
Centerville (5-17, 68.8%): Four of the top five scorers return for the Big Reds, so expect them to be improved this season. Senior Brody Tuttle (10.6) led the team in scoring, while junior Ryan Sinnott (6.7) paced them in rebounding at 6.1 a game. Junior guard Connor Stephens (8.8) is the primary ball-handler and decision-maker for this group, dishing out a team-high 2.4 assists a game as a sophomore. This team gained some valuable experience last season and should be more competitive on a nightly basis.
Chariton (1-22, 95.3%): The Chargers won just one game last season and only had two losses come by single digits, so the hill to climb is pretty steep heading into this season. But they bring back the top six scorers from last year's team, including dynamic junior guard Mason Smith Mason Smith 5'7" | PG Chariton | 2024 State IA (16.5), a three-level scorer who can get to the rim and put pressure on opposing defenses. Look for sophomore Quinten Gruwell (4.5) to have a solid year as the team's lead guard, getting others involved, while Blane Wallace (4.1) and Ryder McGee (3.6) hold down the painted area.
Clarke (15-7, 68.1%): The Indians are the team that has the best chance to knock off Eddyville-Blakesburg-Fremont this season after losing their two games against the Rockets by 11 and 15 points last season. Junior wing Jack Cooley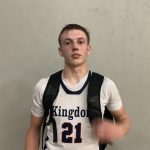 Jack Cooley 6'5" | PF Clarke | 2024 State IA (20.2) had a huge sophomore season, averaging 7.9 rebounds, 4.9 assists, 2.1 steals, and 1.9 blocks to go with his 20+ points. He's a dynamic athlete on the wing with great length and the ability to impact the game in a major way even when he isn't scoring. Point guard Bo Otto Bo Otto 5'5" | PG Clarke | 2024 State IA (8.6) and wing Cole White Cole White 6'6" | C Clarke | 2024 IA (7.4) also return alongside Cooley, making up a strong 2024 class in Osceola. This team dominated the glass last year (37.3 a game; 13.0 offensive), and that should continue this year. They'll need to improve the perimeter shooting (26.7 3P%) if they want to be considered a serious threat.
Davis County (10-12, 25.9%): Both double-figure scorers from last year's team graduated, with the major loss being Dalton Reeves, who averaged nearly 23 points a game last season. Senior Justin Matheney (7.0) is the top returnee, while Micah Carroll (3.2), Jack Bigsby (2.4), and Tucker Marshall (2.2) are the other returnees with relevant experience.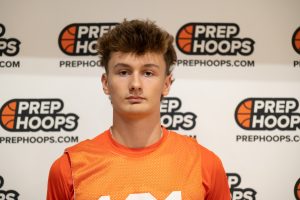 Eddyville-Blakesburg-Fremont (20-3, 70.6%): Four of the top five scorers return to a Rockets team that averaged 71.4 points a game last season, so expect to see this team lighting up the scoreboards again. Junior wing Brooks Moore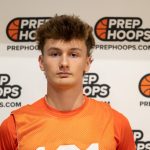 Brooks Moore 6'5" | SF Eddyville-Blakesburg-Fremont | 2024 State IA (16.8) is a dynamic athlete on the perimeter who looks to dunk everything in transition, and he has the length, quickness, and athleticism to be an impact defender. If he's able to add a consistent jumper to his arsenal, he'll be extremely difficult to defend at this level. Senior guard Carsen Wade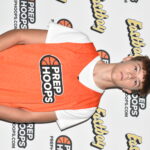 Carsen Wade 6'5" | SF Eddyville-Blakesburg-Fremont | 2023 State IA (8.9, 36.5 3P%) is a good perimeter shooting threat, and junior Jesse Cornelison Jesse Cornelison 5'8" | PG Eddyville-Blakesburg-Fremont | 2024 State IA (7.5) is a strong ball-handler and passer. Their three-headed attack of Moore-Wade-Cornelison is the best in the conference, and they have some solid role players returning as well in senior Kyle Davis (6.1) and juniors Karic Stout (4.6) and Landon Glosser (3.3), so they'll be able to go fairly deep into their bench with scoring options. Two of the Rockets' three losses last season came to a fantastic Pella Christian team, and the other came in a rivalry trophy game against 3A Oskaloosa, and they shouldn't have too many difficulties in league play again this season. This is the favorite in the conference.
Knoxville (5-17, 95.3%): The Panthers were extremely young last season, with their top 10 scorers comprised of four freshmen, five sophomores, and a senior. They showed a bit of what they can be capable of late last season when they upset Albia, and they'll look to build on that late-season improvement heading into this winter. Sophomores Landen Norris (9.2) and Gabe Clark (9.2) are the top returnees. Norris led the team in assists and Clark buried a team-high 55 3-pointers last season. They'll pair up to form a young, but talented backcourt. Junior Jack Bertrand (5.3) led the team in rebounding last season, while Noah Keefer (7.8) and Jay Kellar (5.5) provide some additional scoring. This group is probably still a year away from truly competing at a high level, but they will continue to improve and should be a team that will pick off a team or two near the top of the league throughout the season.
Projected Order of Finish
1. Eddyville-Blakesburg-Fremont
2. Clarke
3. Albia
4. Knoxville
5. Centerville
6. Davis County
7. Chariton
8. Cardinal
Analysis: The Rockets rolled through league play last season with just one game decided by single digits, and they bring back four of their top five from that group. This is the team to beat. Clarke has a lot of experienced pieces back as well, and Albia has one of the best players in the conference.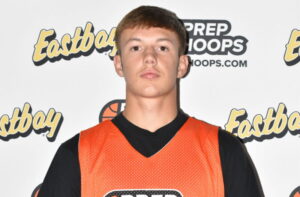 Preseason Player of the Year
2024 Jack Cooley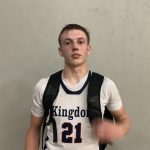 Jack Cooley 6'5" | PF Clarke | 2024 State IA , Clarke: Cooley led his team in scoring, assists, and steals last season, and is the type of dynamic athlete who can control the game on both ends of the floor with his length and athleticism. Clarke will be in contention for the league title, and Cooley is their most important player.
Players to Watch
2024 Jack Cooley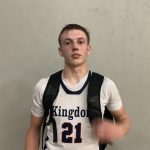 Jack Cooley 6'5" | PF Clarke | 2024 State IA , Clarke
2024 Bo Otto Bo Otto 5'5" | PG Clarke | 2024 State IA , Clarke
2024 Cole White Cole White 6'6" | C Clarke | 2024 IA , Clarke
2023 Drew Chance Drew Chance 6'2" | PF Albia | 2023 State IA , Albia
2024 Brooks Moore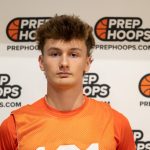 Brooks Moore 6'5" | SF Eddyville-Blakesburg-Fremont | 2024 State IA , Eddyville-Blakesburg-Fremont
2023 Carsen Wade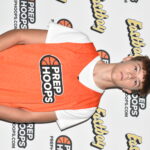 Carsen Wade 6'5" | SF Eddyville-Blakesburg-Fremont | 2023 State IA , Eddyville-Blakesburg-Fremont
2024 Jesse Cornelison Jesse Cornelison 5'8" | PG Eddyville-Blakesburg-Fremont | 2024 State IA , Eddyville-Blakesburg-Fremont
2023 Kyle Davis, Eddyville-Blakesburg-Fremont
2024 Karic Stout, Eddyville-Blakesburg-Fremont
2025 Landen Norris, Knoxville
2025 Gabe Clark, Knoxville
2024 Noah Keefer, Knoxville
2024 Jay Kellar, Knoxville
2024 Jack Bertrand, Knoxville
2024 Mason Smith Mason Smith 5'7" | PG Chariton | 2024 State IA , Chariton
2023 Brody Tuttle, Centerville
2024 Connor Stephens, Centerville
2024 Ryan Sinnott, Centerville
2023 Justin Matheney, Davis County