The Teams
Central Lee (1-21, 71.0% of scoring returning): The Hawks won just one game last season, but bring back three of their top four scorers from last year, including sophomore Brayden Wyrick (10.9), who led the team in scoring and rebounding as a freshman. Senior Corbin Pohren (6.5) and junior Cory Jones (4.0) are the other top returnees.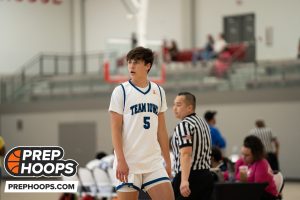 Danville (23-3, 35.7%): The Bears qualified for the 1A state tournament last year, reaching Des Moines for the first time since 2016. They bring back leading scorer Caiden Gourley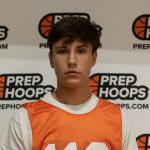 Caiden Gourley 6'5" | SG Danville | 2023 State IA (13.3), a long, athletic senior wing, but need to replace the next four scorers from that team. Gourley has the length to create some chaos on the defensive end and is a really good finisher around the rim. He'll also be asked to step into more of a playmaking role this season. Carson Ourth Carson Ourth 6'6" | C Danville | 2024 State IA (3.1) is a bouncy 6-6 junior forward who will be stepping into a bigger role, as will junior guard Titus Svoboda (2.6). Danville has a long tradition of competitive teams, and the Soukup twins will have them running, pressing, and trapping again. If they can find some secondary scoring threats to step up alongside Gourley, they'll compete again.
Holy Trinity Catholic (6-16, 75.4%): The Crusaders bring back their top two scorers from last year's team in junior forward Conner Gehling (13.1) and sophomore guard Luke Hellige Luke Hellige 6'4" | SG Holy Trinity Catholic | 2025 IA (6.0). In all, four sophomores who saw time as freshmen are back and should be ready to take a jump in production, as well as two juniors who saw a lot of time. This was a young last year that started to play pretty good ball down the stretch, and while they'll still be very young this season, they'll be able to build towards a potentially really good year in 2023-24.
New London (20-3, 51.0%): Led by arguably the best one-two punch in 1A basketball, the Tigers have been building towards this season for the last three. Senior point guard Blaise Porter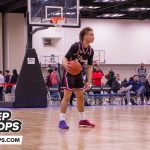 Blaise Porter 6'1" | PG New London | 2023 State #298 Nation IA (17.5, 5.8 assists) is a cat-quick guard who can score from all three levels efficiently as well as get others involved at a high clip. He has committed to play his college ball at Truman State. Running mate Kade Benjamin
Kade Benjamin 6'6" | PF New London | 2023 State IA (14.5, 2.1 blocks) is an athletic forward who thrives running alongside Porter in transition and finishing above the rim. He is headed to Oklahoma State as a high jumper. They'll need to replace some role players from last year's team, with Tayshun Donaldson (5.7, 37.5 3P%), a senior guard, the only other returnee with significant experience. With Porter and Benjamin leading the way, New London has a pair of stars and they should be in contention with WACO at the top of the division as well as a serious threat to make it to Des Moines come February.
Notre Dame (8-15, 76.2%): After averaging nearly 18 wins a season over the previous 13, Notre Dame dropped down to just eight last season. Don't expect that to continue. The Nikes lost leading scorer Jackson Brent to graduation, but bring back the next seven from last year's team, so they'll be deep and experienced. Senior forward Carsen Jones (9.9, 9.0 rebounds) is the headliner, a 6-7 big man who scores efficiently and can control the glass. Liam Delaney (9.1, 39.5 3P%) is the top shooting threat, and Gedi Boal (6.7) will pair with him in the backcourt after leading the team in assists and steals. With seven rotation players returning and a potentially dominant big man in tow, the Nikes may double their win total this season.
Van Buren County (4-17, 84.8%): The Warriors will be led by high-scoring senior guard Jackson Manning Jackson Manning 5'11" | PG Van Buren County | 2023 State IA (19.7), who accounted for nearly 42% of the team's scoring last season. Sophomore wing Izaak Loeffler (7.3) had a productive freshman season as a secondary scoring threat, and Wyatt Mertens (4.3) led the team in assists last season and returns to pace the offense. The Warriors lost just one player from their rotation and should become a more competitive team.
WACO (20-5, 88.1%): The Warriors could get off to a bit of a slow start this season following a runner-up finish in 8-player football, but this group is going to be extremely tough to beat come February. Six players who averaged at least 4.7 points a game last season return, led by junior guard Hunter Hughes Hunter Hughes 6'1" | PG WACO | 2024 State IA (11.9) and senior wing Simeon Reichenbach (9.7). Three of the Warriors' five losses last year came to Danville, and those losses came by a combined 14 points, so this team was extremely close to a 23-win season and a state tournament appearance. Colton Leichty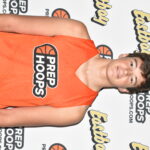 Colton Leichty 6'3" WACO | 2024 IA (8.0), a bouncy forward, looks like he's ready to have a breakout junior season as an interior scorer, rim protector, and rebounder, and this team is going to be able to go really deep into their bench with physical, talented athletes. Expect WACO to be a dominant defensive team that absolutely pounds teams on the glass on both ends of the floor. This is the team to beat in the division.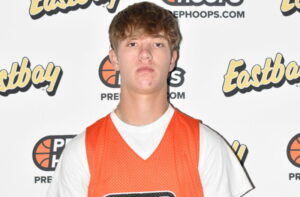 West Burlington (12-12, 78.3%): A young Falcons team returns their top two, and six of their top seven, scorers from last year's team and should make a major leap up the league standings this winter. They'll be headlined by a dynamic trio of guards – junior Brady Martin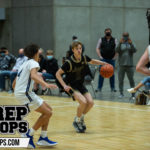 Brady Martin 6'0" | PG West Burlington | 2024 State IA (13.0), senior Jace Figuereo (9.4), and sophomore Mason Watkins
Mason Watkins 5'9" | PG West Burlington | 2025 State IA (7.8). Martin led the team in scoring last season and is a knockdown 3-point shooter who buried 43.1% of his attempts last season. Figuereo led the team in assists and is a quick guard who can get to the rim for finishes, shooting nearly 54% from the floor, and Watkins is a lightning-quick guard who can score from all three levels. He's coming off a strong summer with the Barnstormers and is ready to take a major leap. This team is going to be small again, but six players who averaged at least 2.9 points a game return, giving them plenty of experience and they'll be quick and defensive-minded.
Projected Order of Finish
1. WACO
2. New London
3. West Burlington
4. Notre Dame
5. Danville
6. Holy Trinity
7. Van Buren County
8. Central Lee
Analysis: The South Division in the SEISC is significantly tougher than the North, as any of the top four teams here may win the North Division. New London has the most high-end talent, but WACO beat them two out of three times last season and brings back a ton of tough, physical players who know how to win. West Burlington will be dangerous with their guard play, and Notre Dame and Danville are both strong, winning programs.
Preseason Player of the Year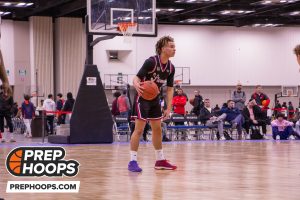 2023 Blaise Porter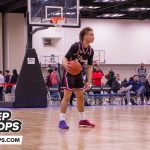 Blaise Porter 6'1" | PG New London | 2023 State #298 Nation IA , New London: Porter recently committed to play his college ball at Truman State after holding a few Division I offers. His blend of quickness, ball-handling, court vision, toughness, and shooting make him an extremely difficult player to defend at this level, and he should put together a massive senior year for the Tigers.
Players to Watch
2023 Blaise Porter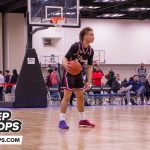 Blaise Porter 6'1" | PG New London | 2023 State #298 Nation IA , New London
2023 Kade Benjamin
Kade Benjamin 6'6" | PF New London | 2023 State IA , New London
2023 Tayshun Donaldson, New London
2023 Jackson Manning Jackson Manning 5'11" | PG Van Buren County | 2023 State IA , Van Buren County
2025 Izaak Loeffler, Van Buren County
2023 Caiden Gourley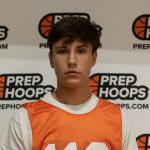 Caiden Gourley 6'5" | SG Danville | 2023 State IA , Danville
2024 Brady Martin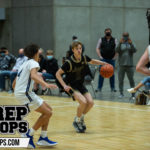 Brady Martin 6'0" | PG West Burlington | 2024 State IA , West Burlington
2023 Jace Figuereo, West Burlington
2025 Mason Watkins
Mason Watkins 5'9" | PG West Burlington | 2025 State IA , West Burlington
2024 Conner Gehling, Holy Trinity
2024 Hunter Hughes Hunter Hughes 6'1" | PG WACO | 2024 State IA , WACO
2023 Simeon Reichenbach, WACO
2024 Colton Leichty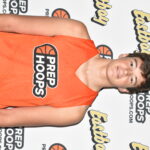 Colton Leichty 6'3" WACO | 2024 IA , WACO
2024 Reece Oswald, WACO
2023 Mason Miller, WACO
2025 Brayden Wyrick, Central Lee
2023 Carsen Jones, Notre Dame
2024 Liam Delaney, Notre Dame